Bulgarian lawmakers on Friday approved the country's first package of military assistance to Ukraine which includes a classified list of weapons prepared by the government.
The National Assembly voted 148-46 with an abstention in favor of arms in Kiev after months of political wrangling over the issue in the Balkan NATO member state.
Bulgaria had previously agreed to repair Ukrainian military equipment in its factories, but refused to send weapons directly due to opposition from President Rumen Radev and pro-Moscow political parties.
BULGARIANS PROTEST DURING US DEFENSE SEC. AUSTIN VISIT, PM SAYS NO UKRAINIAN MILITARY AID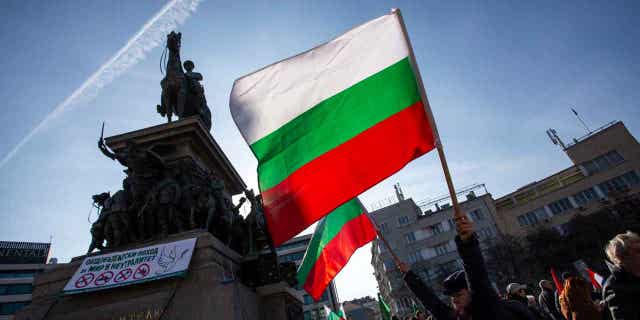 Along with Hungary, Bulgaria was the only member country of the European Union to initially refuse to supply Ukraine with arms after Russia's invasion.
COVID-19: ANTI-VACCINE PROTESTANTS ATTEMPT TO STORM BULGARIAN PARLIAMENT
While the full list of weapons remains classified, cabinet members told reporters ahead of the vote that the package included small arms and ammunition.
Defense Minister Dimitar Stoyanov said in a televised interview that the aid "is fully in line with Ukraine's priorities" but added that Bulgaria will supply neither S-300 missile systems nor MiG-29 fighter jets .
CLICK HERE TO GET THE FOX NEWS APP
Lawmakers also ratified an agreement between the defense ministries of Bulgaria and Ukraine on the transfer of weapons, equipment and ammunition. The deal provides for the training of up to 60 Ukrainian Armed Forces personnel as combat medics.