Shah Rukh Khan who was in Calcutta for the inauguration on the 28th
th
The Kolkata International Film Festival on Thursday once again gave more than one reason to Bengalis to love him. King Khan, known for his clever replies and humor, confessed his love for the city of joy with some really witty but honest comments.
Most interestingly, he tried his best to deliver his speech in Bengali as he promised to West Bengal Chief Minister Mamata Banerjee. Speaking on stage, the first thing Shah Rukh said was "Kamon achen apnara, bhalo to?" (How are you all? Is everything okay?). He further stated how happy he is to be in Calcutta after such a long time.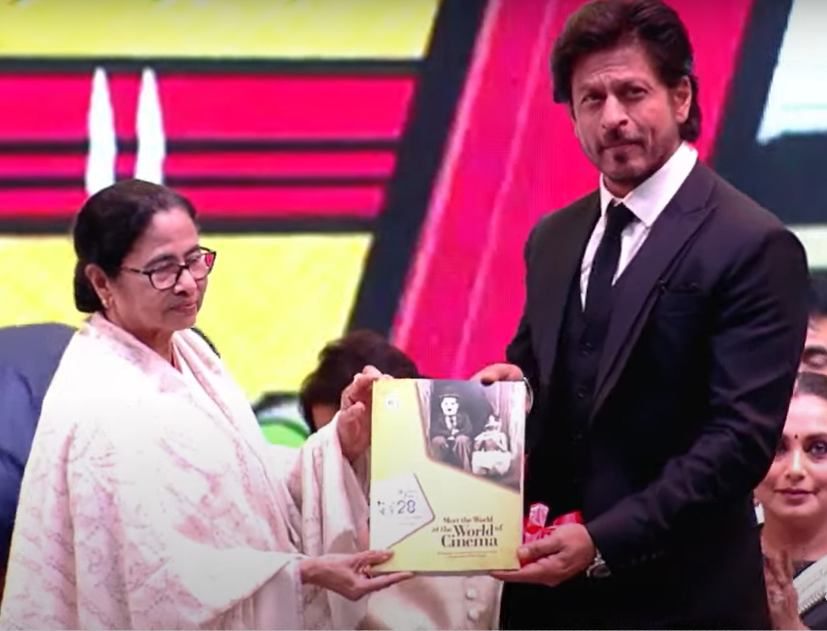 Interestingly, he also confessed that the Bengali part of his speech was done by his close friend Rani Mukerji who also attended the inauguration ceremony. So if there is anything wrong everyone should ask Rani. She also insisted that it is good to be with all the dignitaries of the 28
th KIFF extension.

Shah Rukh also spoke about the importance of cinema having a medium. He said that cinema has become the most important medium of modern times. It has an even bigger role to play now due to the advent of social media. The actor added that social media is often driven by a certain narrow-mindedness that limits human nature to being broad-minded and open-minded. Somewhere he read that negativity increases the consumption of social media and therefore also increases its commercial value. And to maintain a balance, cinema must be more responsible and handle the situation with the utmost care.
The opening ceremony of the prestigious film festival was held at the Netaji Indoor Stadium in Kolkata. The inauguration was done by West Bengal Chief Minister Mamata Banerjee, Amitabh Bachchan, Jaya Bachchan, Shah Rukh Khan, Rani Mukerji, Arijit Singh, Kumar Sanu, Sourav Ganguly and many other eminent personalities of the Kolkata film fraternity.