Spanish police have arrested one of the FBI's most wanted people during a raid in Madrid.
The man, said to be from New Zealandis wanted in the WE for sexual exploitation, sexual assault and indecent images of children.
According to Spanish police, the man, identified only as MJP, is also wanted for illicit gains.
He is said to have earned over $17 million from his alleged crimes.
The man was arrested at a hotel in Madrid after checking in with one of his fake IDs.
It followed a joint operation between the FBI, US Marshals and INTERPOL in Spain.
On Sunday, Spain's Policia Nacional tweeted a video of the arrest.
US prosecutors allege the man was involved in the production of pornography, the recruitment of minors and young women by deception and earned more than $17 million in the process.
It is alleged that he paid other women to "bait" his victims and convince them that the recorded material would not be released.
According to the testimonies of the alleged victims, they were sometimes held against their will at the recording sites, and were not allowed to leave until they had obeyed the demands of the producers.
In some cases, they were coerced into engaging in sexual practices which they had previously expressly refused, it is alleged.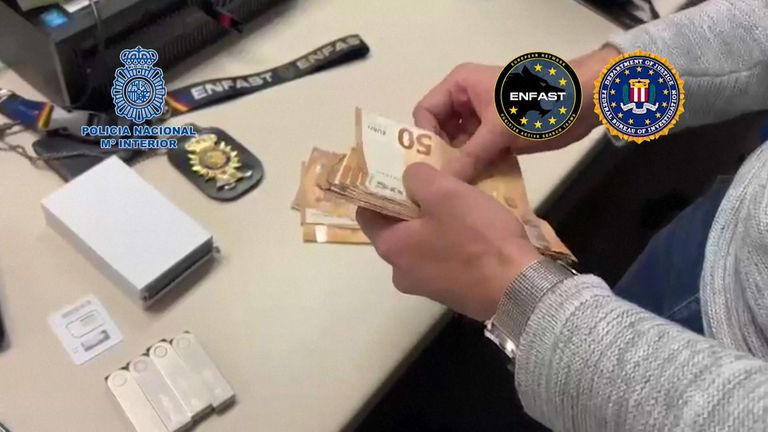 The content eventually ended up on porn-themed websites, prosecutors say.
In September, US authorities issued an international arrest warrant and the FBI included him among its 10 "most wanted".