The family of one of the British aid workers missing in Ukraine have said they are "very worried and concerned" about his health and whereabouts.
Chris Parry, 28, was last seen on Friday morning leaving Kramatorsk for Soledar with fellow Briton Andrew Bagshaw before contact was lost.
In a statement, his family said: "We are very worried and concerned about Chris's health and whereabouts at this time.
"He is an amazing person who is compassionate and caring and would not be deterred from his work in Ukraine to liberate the elderly and disabled, of whom we are very proud.
Ukrainian War – latest: Putin warship with hypersonic missile postures in the Norwegian Sea
"We, his family and his partner all love him very much and would be grateful if our privacy could be respected at this difficult time."
Officers in Donetsk said they were carrying out investigative and operational measures to try to find them.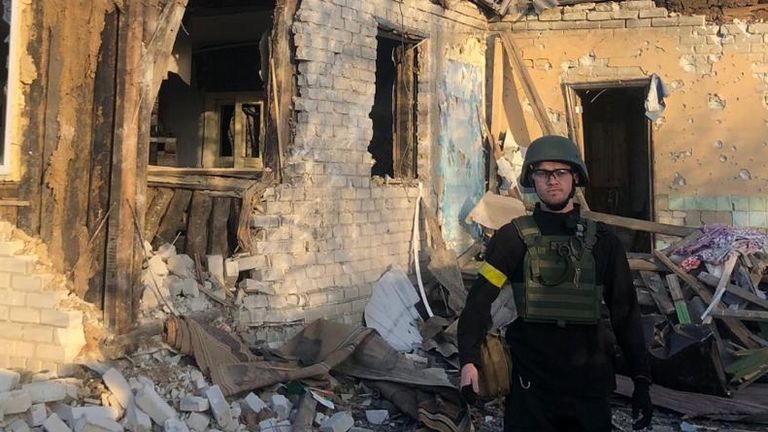 Originally from Cornwall, Mr Parry was working as a running coach at Cheltenham when Russia invaded on February 24 last year.
His daring actions on the front line led him to evacuate the inhabitants of the besieged city of Severodonetsk before his fall in June and later to operate east of Lyman.
He said Sky News last year: "Sometimes when you see pretty terrible things, it stays with you."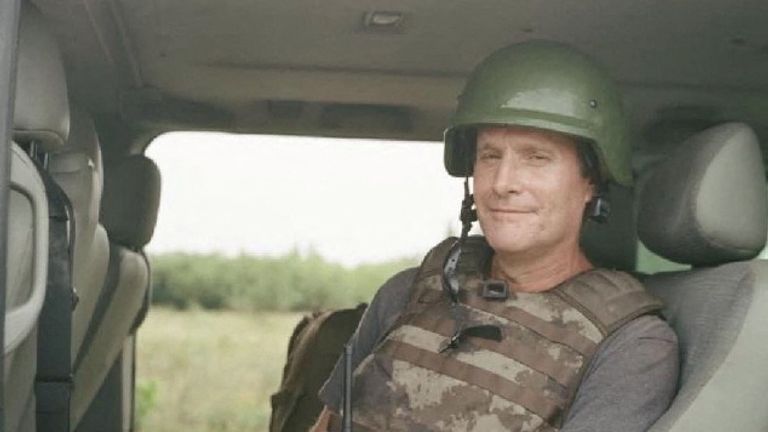 The family of fellow missing Briton Andrew Bagshaw, 48, who lives in New Zealand, earlier released a statement describing him as 'very smart' and said he went to Ukraine because he believed it was "the morally right thing to do".
They added: 'Andrew's parents love him very much and are immensely proud of all the work he has done delivering food and medicine and helping the elderly leave the war front.
A Foreign Office spokesman said: 'We are supporting the families of two British men who went missing in Ukraine.