Andrew Bridgen has become the latest MP in the Commons to lose the whip after he compared the roll-out of COVID vaccines to the Holocaust.
But what does it mean to "lose the whip" when you are a politician?
And who else has faced the same fate in this Parliament?
What does it mean?
Losing the whip is seen by many as one of the strongest punishments a political party can dole out to its MPs.
The move essentially expels the member from their party, meaning that while they can remain on the green benches, they have to sit as an independent MP.
The decision is officially taken by the chief whip – the MP in charge of party discipline, including making sure their members vote in line with the leadership's wishes.
And the whip can be restored if the whip's office deems it appropriate.
But without it, they are excluded from party activities and, at the following general election, may not be able to run for the party again.
Who has 'lost the whip'?
Despite the severity of the punishment, it has happened several times since this Parliament began less than three years ago.
What follows is a list of the 20 MPs who have lost the whip in that time and what caused them to lose it. Some 15 of them remain sitting as independents:
Andrew Bridgen
The Conservative MP had the whip withdrawn in January 2023 after comparing the rollout of COVID vaccines to the Holocaust.
Chief whip Simon Hart said the North West Leicestershire politician had "crossed a line, causing great offense in the process", and a formal investigation would take place.
Julian Knight
The Tory MP had the whip removed in December 2022 after allegations of serious sexual assault were made against him to the Metropolitan Police.
As well as being booted off the Conservative benches, the Solihull MP stepped down as chair of the digital, culture, media and sport committee.
But Mr Knight has said he is "entirely innocent of any wrongdoing whatever".
Conor McGinn
Hours before Mr Knight was ejected from the Tory Party, Labor announced it was taking the whip away from St Helen's North MP Conor McGinn.
The party said a formal complaint had been made against him, but did not reveal the nature of the complaint.
Mr McGinn told Sky News: "The Labor Party has informed me that it is automatically required to apply a temporary procedural suspension while a complaint is investigated.
"I have not been told the details of the complaint but I am confident that it is entirely unfounded. I strongly reject any suggestion of wrongdoing and I look forward to the matter being resolved quickly."
Matt Hancock
Former health secretary Matt Hancock, it was his decision to appear on ITV's I'm A Celebrity… Get Me Out Of Here! that saw him lose the whip in November 2022.
A spokesman for Prime Minister Rishi Sunak said "at a challenging time for the country, MPs should be working hard for their constituents" rather than appearing on reality TV.
But a source close to Mr Hancock insisted it was an "incredible opportunity" for an MP to engage with the public.
Christina Rees
In October 2022, Labor MP Christina Rees had the whip removed after a bullying allegation was made against her.
The former shadow Wales secretary, who represents the constituency of Neath in South Wales, said at the time she was "not aware of the details of the complaint" but was "fully cooperating with the investigation".
In the meantime, she is sitting as an independent MP.
Christian Matheson
Labor suspended the whip from the City of Chester MP Christian Matheson in October 2022 after an independent panel upheld two allegations of sexual misconduct against him.
Mr Matheson apologized to the complainant for "the hurt I have caused", but said he was "dismayed" to have been found guilty "of several allegations that I know to be untrue".
Despite his protestations, he resigned his seat, triggering a by-election, which Labor won.
rupa huq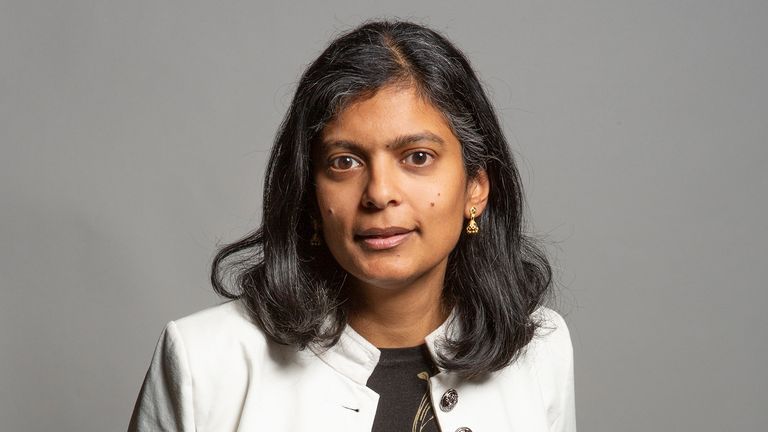 Labor MP Rupa Huq was suspended in the middle of her party's annual conference in September 2022 after she told an audience that Tory chancellor Kwasi Kwarteng was "superficially" black.
Her leader, Sir Keir Starmer, condemned the comments as racist, and Ms Huq apologized for her "ill-judged" remarks – but she remains an independent MP.
Nick Brown
Earlier the same month, former Labor chief whip Nick Brown was suspended from the party pending an investigation.
A complaint was made against the Newcastle upon Tyne East MP, but the detail of the allegation is still unknown.
Tobias Ellwood
Tory former defense minister Tobias Ellwood lost the whip briefly in July 2022 as a punishment for failing to back the government in a confidence vote – but it wasn't quite that straight forward.
The chair of the defense committee wasn't protesting against then PM Boris Johnson, but was in Moldova meeting the country's president.
He later had the whip restored and now sits again as a Tory MP.
Chris Pincher
The ousting of former deputy chief whip Chris Pincher ended up being the catalyst for the fall of Mr Johnson.
The Tamworth MP resigned from his post and had the whip removed over an allegation he drunkenly groped two men.
Mr Johnson was widely criticized for his handling of the accusations, which triggered mass resignations from his cabinet.
Mr Pincher remains a member of Parliament while an investigation is carried out.
Patrick Grady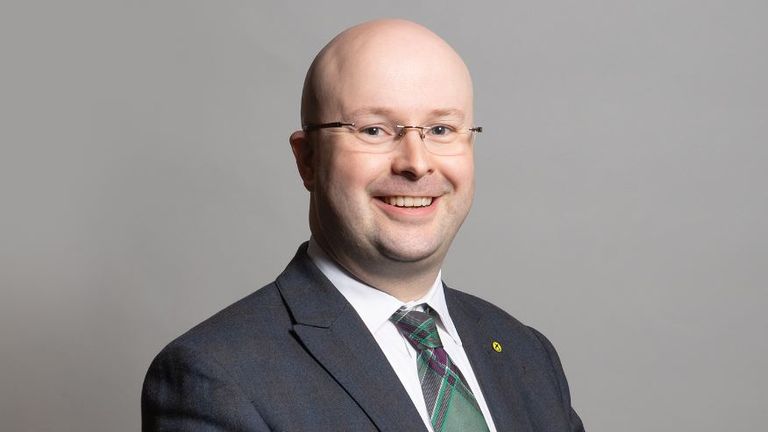 The SNP withdrew the whip from Patrick Grady in June 2022 after he was found to have made an "unwanted sexual advance" to a member of party staff back in 2016.
Mr Grady was also ordered to make a public apology in the chamber and to say sorry privately to the person who complained.
He later had the whip restored, but the party's then Westminster leader, Ian Blackford, came in for criticism over his handling of the case.
Neil Parish
Tory MP Neil Parish had the whip suspended by his party in April 2022 after two women MPs saw him watching pornography on his mobile phone on two separate occasions – once in the Commons chamber and another at a committee.
The Tiverton and Honiton MP initially said he opened the file by accident after looking at tractors online, but later admitted that he returned to the site, calling it "a moment of madness".
Rather than wait for an investigation to conclude, Mr Parish resigned from Parliament, leading to a by-election in his seat – won by the Liberal Democrats.
david warburton
Earlier in April 2022, Tory MP David Warburton had the whip withdrawn after being accused of sexual assault and drug use.
An investigation is taking place, but the Somerton and Frome MP remains in Parliament, and he says he has "enormous amounts of defence".
Neil Coyle
Labor MP Neil Coyle had the whip suspended in February 2022 after allegations he made racist comments to a journalist on the parliamentary estate.
Mr Coyle, who has served as the MP for Bermondsey and Old Southwark since 2015, has apologized for his "insensitive" remarks.
An investigation is ongoing, and he was banned from the bars in Parliament.
Imran Ahmed Khan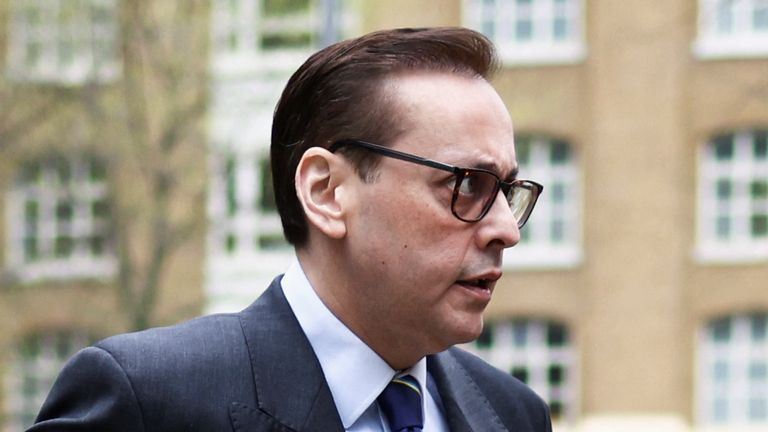 In June 2021, it was revealed the Tory whip had been withdrawn from Imran Ahmad Khan, who was accused of sexually assaulting a 15-year-old boy.
The case went to court and he was found guilty. He resigned as an MP soon after in order to fight an appeal, but he lost that case as well.
A by-election was then called in his Wakefield seat and it was won back by Labour.
rob roberts
The whip was removed from Tory MP Rob Roberts in May 2021 after A complaints panel found he made repeated and unwanted sexual advances towards a male former member of staff.
He was suspended from Parliament for six weeks and by the party for 12 weeks, but still sits as an independent MP in the Commons.
Jeremy Corbyn
Labor MP Jeremy Corbyn was suspended from the party in October 2020 – just six months after stepping down as leader – over his response to a report about anti-Semitism among party members.
The Equalities and Human Rights Commission found Labor had broken the law with its handling of antisemitism complaints during the period when Mr Corbyn was in charge, accusing the leadership of "serious failings".
But he claimed the scale of the problem was "dramatically overstated for political reasons".
Although he was readmitted to the party, Sir Keir refused to allow him back into the parliamentary party, so he continues to sit as an independent MP.
Claudia Webbe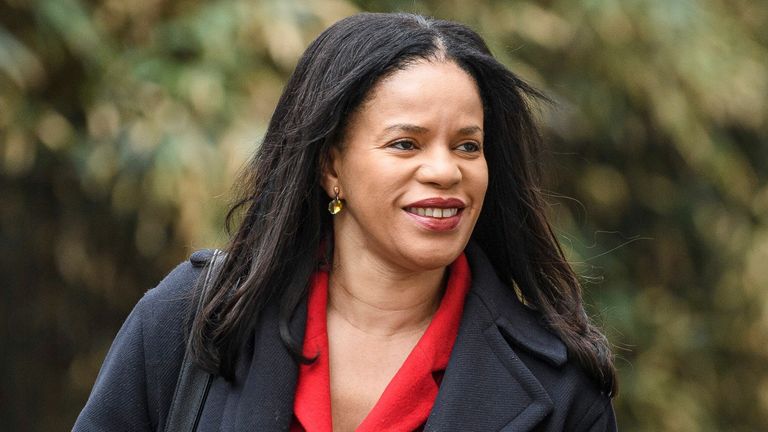 Labor MP for Leicester East, Claudia Webbe, had the whip removed in September 2020 after she was charged with harassing a womanthreatening to reveal naked pictures of her in a string of phone calls.
She was found guilty in November 2021 and appealed against her conviction, but lost the case in May 2022.
However, she remains as an independent MP in the Commons.
Jonathan Edwards
In May 2020, Plaid Cymru suspended the whip from Jonathan Edwards after he was arrested on suspicion of assault against his wife.
The Carmarthen East and Dinefwr MP accepted a police bond.
He was readmitted to the wider party in August 2022 to the anger of the party's leader Adam Price, who called on him to step down as an MP.
Mr Edwards refused, but said he would not rejoin the Plaid Cymru group of MPs at Westminster to allow for a "period of calm reflection".
Margaret Ferrier
Former SNP member Margaret Ferrier had the whip suspended in September 2020 after traveling to London with COVID symptoms and heading back to Scotland by train after testing positive.
The rules at the time meant she should have immediately self-isolated, and she was later charged with "reckless conduct".
She was told by a court to undertake a 270-hour community payback order.