Greta Thunberg was arrested by police during a demonstration in Germany.
The 20-year-old environmental activist took part in protests against the demolition of the village of Luetzerath, which is being cleared to make way for the expansion of a coal mine.
The tiny hamlet, which is owned by the RWE utility company and has been abandoned, has become the front line of the climate debate in Germany.
The German government has given the go-ahead for the demolition of the village to allow the expansion of nearby Garzweiler coal mine.
Ministers and RWE say lignite – seen by campaigners as the most health-damaging form of coal – will ensure Germanyshort-term energy security.
The government, which is a three-party coalition including the country's Green Party, has had to adapt its attitude to the use of coal following The Russian invasion of Ukraine.
The country has in the past been heavily dependent on Russian gas for its energy, but supplies to Europe have been reduced in response to European sanctions.
The government, however, insists that it is still committed to phasing out the use of coal in the long term.
He pledged to bring forward eight-year coal phase-out plans to 2030 in North Rhine-Westphalia, the state in which Garzweiler is located.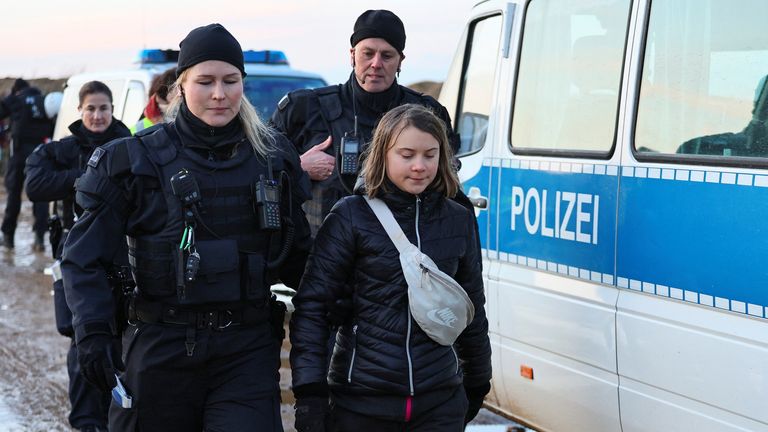 Environmental activists want Germany to act immediately on fossil fuels and oppose coal mining expansion.
They say bulldozing the village to make way for the site would result in huge amounts of greenhouse gas emissions from mined fossil fuels.
Protesters moved into the abandoned homes of former residents two years ago.
The group LuetziBleibt – which translates to Luetzi remains – claimed earlier this month that there were "about a few hundred people" squatting in the village.
Police in riot gear entered the village earlier this month in an attempt to clear the protesters.