Thousands of protesters descended on the Peruvian capital and clashed with police as they demanded President Dina Boluarte step down.
The South American country has seen its worst political violence in more than two decades, with 55 people killed in unrest since the country's first president of rural Andean origin was removed from office last month.
The protests have exposed the deep divisions between the country's urban elite, largely concentrated in the capital Lima, and the predominantly indigenous south.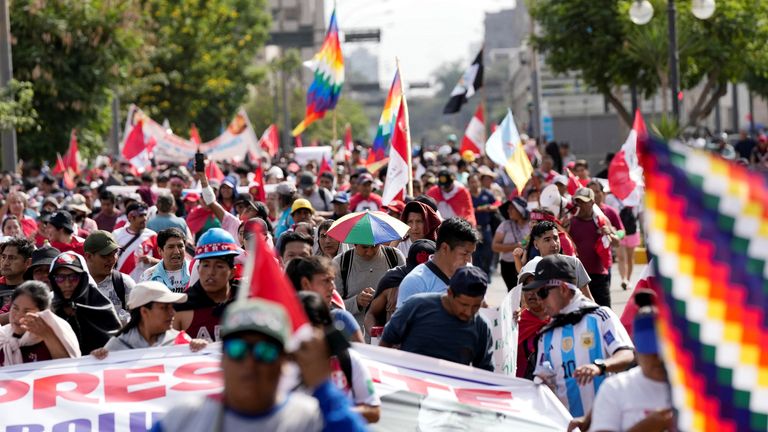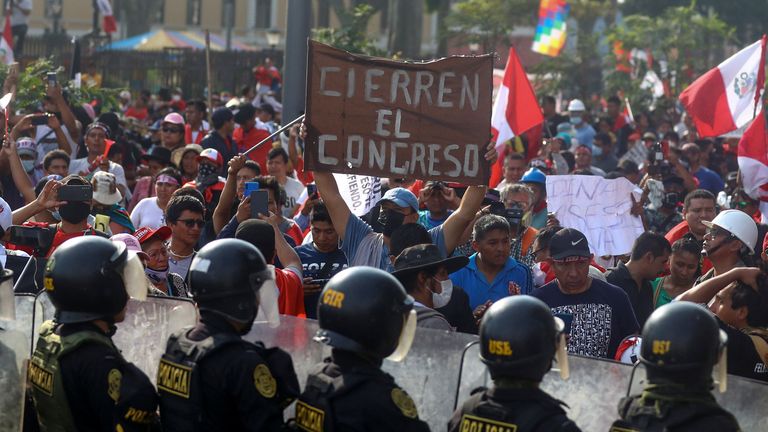 Police estimated around 3,500 people attended the march, but others speculated that the crowd was twice as large.
Some threw stones at police, who fired volleys of tear gas in response, and a major fire broke out in a building near the historic Plaza San Martin. The building was empty when the huge fire broke out for unknown causes, a fire commander told local radio.
Peru's mediator said at least 13 civilians and four policemen were injured in Lima on Thursday, while 22 policemen and 16 civilians were injured nationwide, Interior Minister Vicente Romero Fernandez said.
"It was not a protest, it was a sabotage of the rule of law," Prime Minister Alberto Otarola said alongside President Boluarte and other government ministers.
Ms Boularte blamed the protesters for "having no kind of social agenda that the country needs" and accused them of "wanting to breach the rule of law".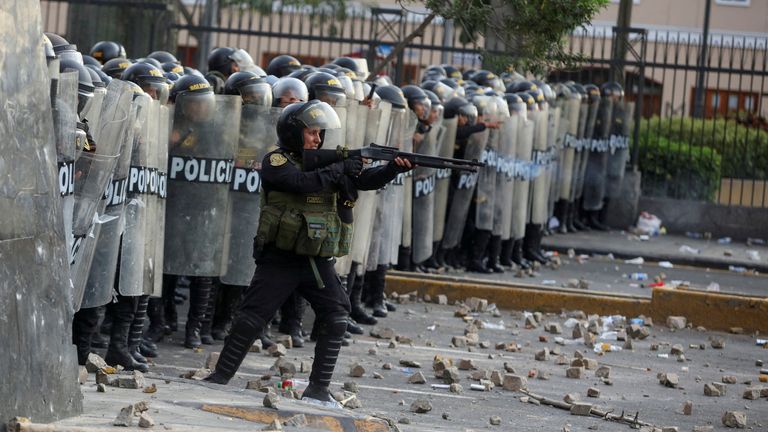 Former President Pedro Castillo has been in custody and set to stand trial for rebellion since being impeached after a failed attempt to dissolve Congress.
Last week, Ms. Boluarte's government extended a state of emergency in Lima and the southern regions of Puno and Cusco, which restricts some civil rights.
She asked "forgiveness" for the deaths of the protesters but rejected calls for the resignation.
Human rights groups have accused the police and military of using deadly firearms against protesters, but police say protesters used weapons and homemade explosives.