Director Siddharth Anand has every reason to grin from ear to ear. He gave his career best film in the form of Pathaan which created a tsunami at the box office. Starring Shah Rukh Khan, Deepika Padukone and John Abraham the action thriller released worldwide in Hindi, Tamil and Telugu and broke around 75 records if not more. When ETimes caught up with the man of the hour, Siddharth was full of exuberance as he said, "I hope the fury doesn't stop."
In today's #BigInterview, Sid candid about his inclination towards the action genre, his wonderful response to Pathaan, his unfazed by the controversies faced by his film, the union of Shah Rukh Khan and Salman Khan and much more even more. He also reveals his long cherished dream outside of cinema and reacts to fan theories about Jim's (John Abraham) liaison with Kabir (Hrithik Roshan) in War.
Pathaan has crossed Rs 700 crore and is still counting. Before the pandemic your film War closed with a lifetime collection of around Rs 500 crore. Bang Bang closed with a turnover of around Rs 350 crore worldwide. Are you now naturally inclined to make more action movies in the future?
Yes, as of right now, what I have on my plate and in my mind is just this genre. I mean, considering I'm making Fighter next, I'm making Rambo next, right now, it's just action. I don't take it too seriously though, if someone comes up with a story that is something else, I'd love to dabble with it. So I don't really stick with this thought, this brand.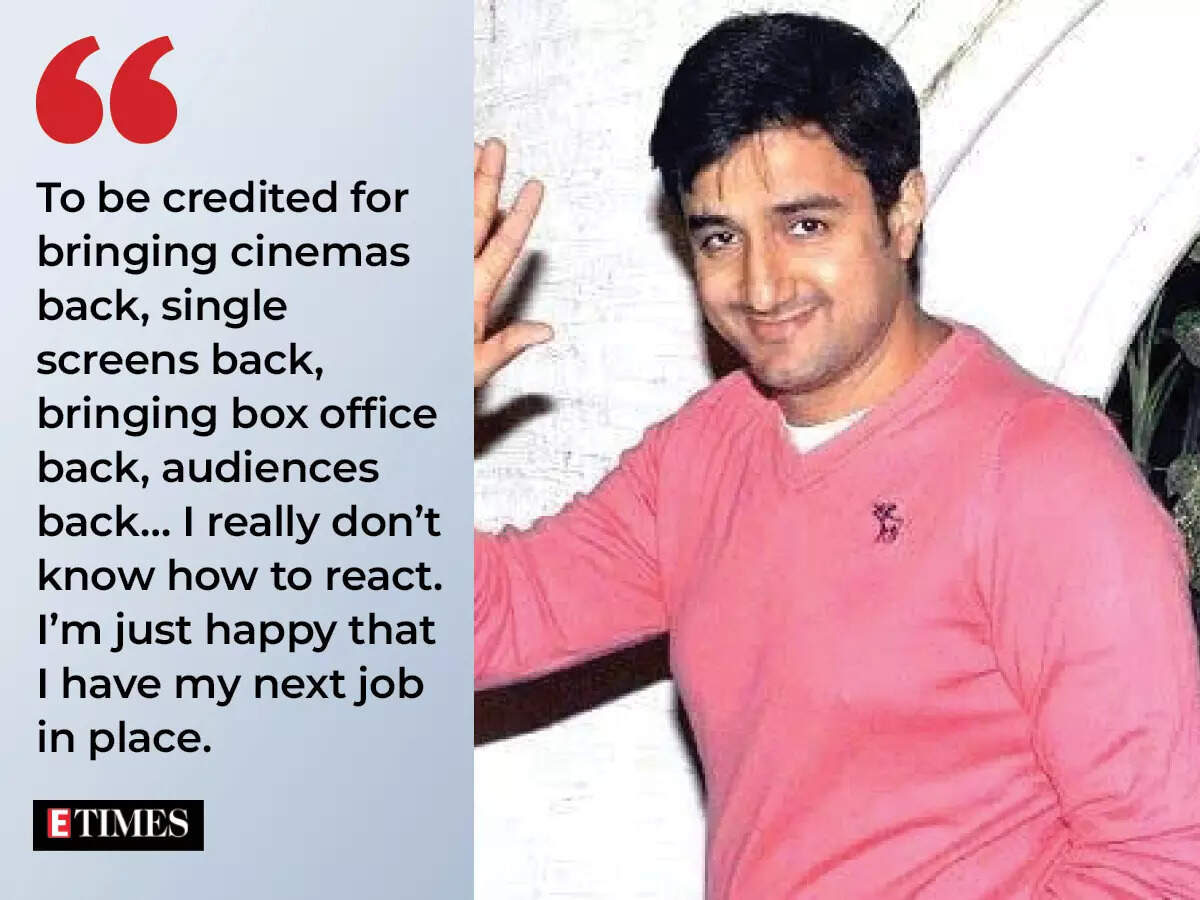 Hindi film industry had a tough time in 2022 save few films like Bhool Bhulaiyaa 2, Drishyam 2, The Kashmir Files which made the cash registers ringing. But the response to Pathaan seems to have cemented the belief that the glory days are back…
Honestly, it's a little surreal. I was just happy to be part of the industry and to be able to make films, because I don't know anything else. And now you're being credited with a lot more, you know, like bringing back theaters, individual screens, bringing back box offices, audiences… So I really don't know how to react to all these all these tags. I'm just happy to have my next job in place. And I can continue making films.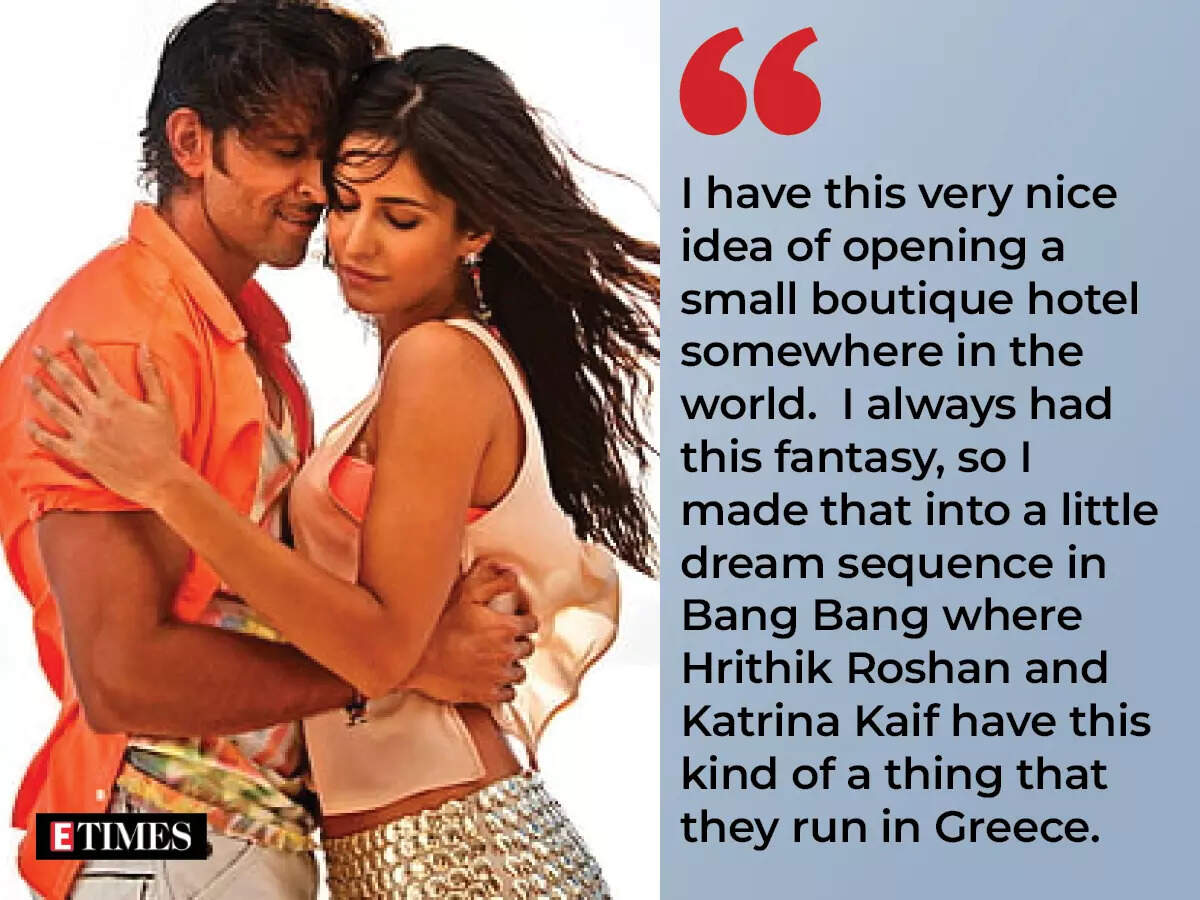 You just said that cinema is all you know and nothing else. But what would you have been, if not a director?
There was a point in time, honestly, where I was really trying to be able to make movies to make enough money, to be able to open a restaurant. So I have this very nice idea of ​​opening a little boutique hotel and running that hotel and that restaurant, somewhere in the world, maybe in India, maybe outside, I don't know. But I've always had this fantasy of doing that. And I'm a big foodie, I love food. I love holidays. I love the beach, so I figured I'd open a quaint little hotel, a 15-20 room hotel and a nice restaurant, and I was going to run it. So I turned it into a little dream sequence in Bang Bang where Hrithik Roshan and Katrina Kaif have this kind of thing they run in Greece. I tried and saw that dream through them. But you know, at that point, I wanted to do it. Hopefully, I think that dream is a bit magnified. It could be a bigger hotel but the dream is still there.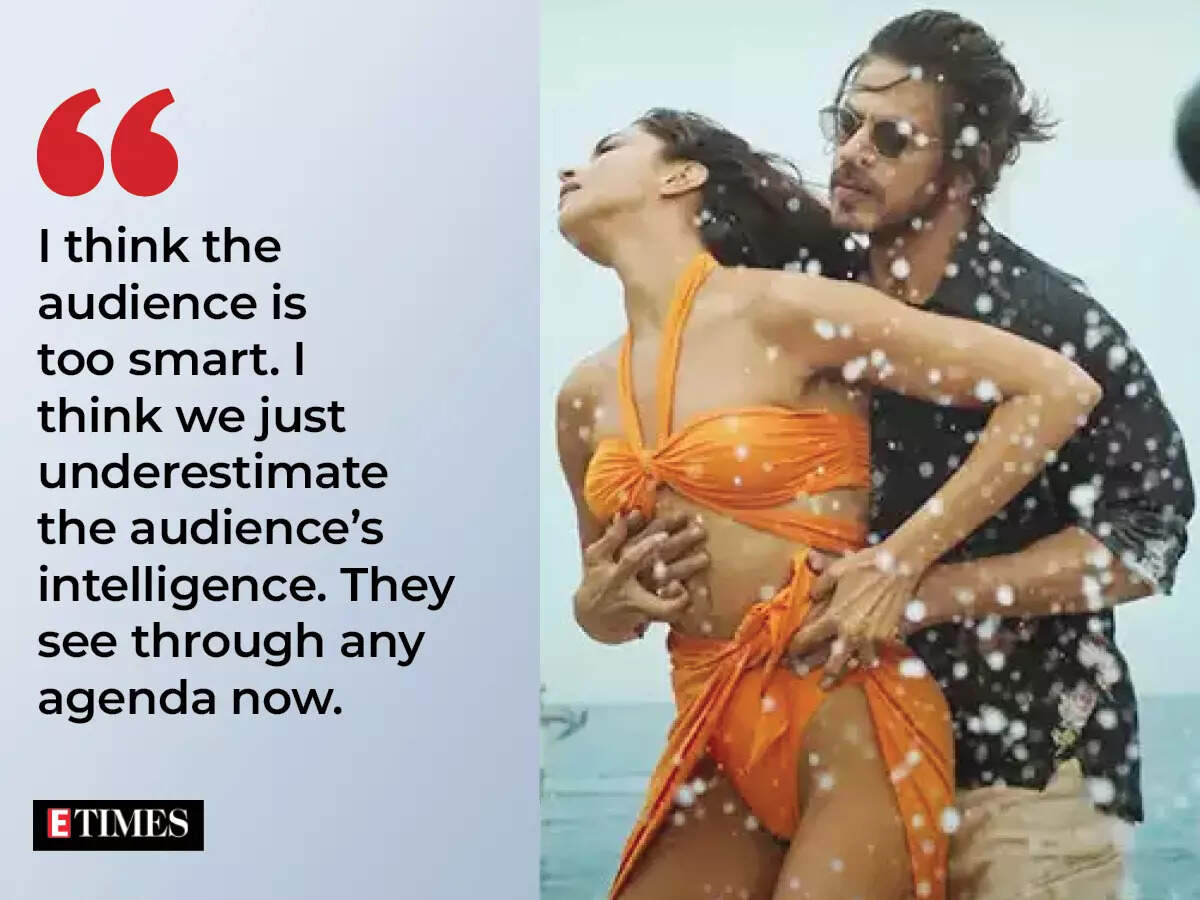 Coming back to Pathaan, the film has come with its share of controversy in line with the Bollywood boycott trend that has been circulating on social media for some time now. But when it came out, it came out unscathed and with flying colors. It's like I've checkmated the boycott brigade…
I didn't say anything, I don't have to say anything. The public said so. The fact that the audience came in such large numbers means they knew there was nothing in what these calls were trying to say. So it's not like they waited and came in the evening to hear about it, like, "Oh, my god, is this what they're saying?" Is it true what they are trying to say?' The results came through the advance numbers themselves. So I think the public is too smart. I think we simply underestimate the intelligence of the public. They see through any agenda now. So we didn't have to say anything or do anything.
More than the numbers, it was the emotions of the fans in the halls that spoke about it…
Oh that was crazy! I mean, I keep getting videos of people enjoying themselves, what they do at the end of the movie, in the middle of the movie, they dance. In that scene where Dimple Kapadia's character dies and Shah Rukh Khan's character says goodbye, I saw a video where the audience was unfurling the Indian flag in the theatre. So the fact that they brought a flag into the theater means what kind of emotions the movie is bringing.
You went to Gaiety's to check the public response…
I went to Gaiety, got mobbed and walked out.
He should have gone undercover like Deepika Padukone then…
It's not in disguise, it's more like: 'Look, I'm here!' (laughs)
Shridhar Raghavan told me that the scenes between Shah Rukh Khan and Salman Khan were all a joint vision of you and Aditya Chopra…
I think it's also very Shah Rukh and Salman. It's so organic. Also, Adi knows them way better than anyone else. The first thought actually came from Adi, not even from me. So I would call it more of Adi's brainchild than anyone else's.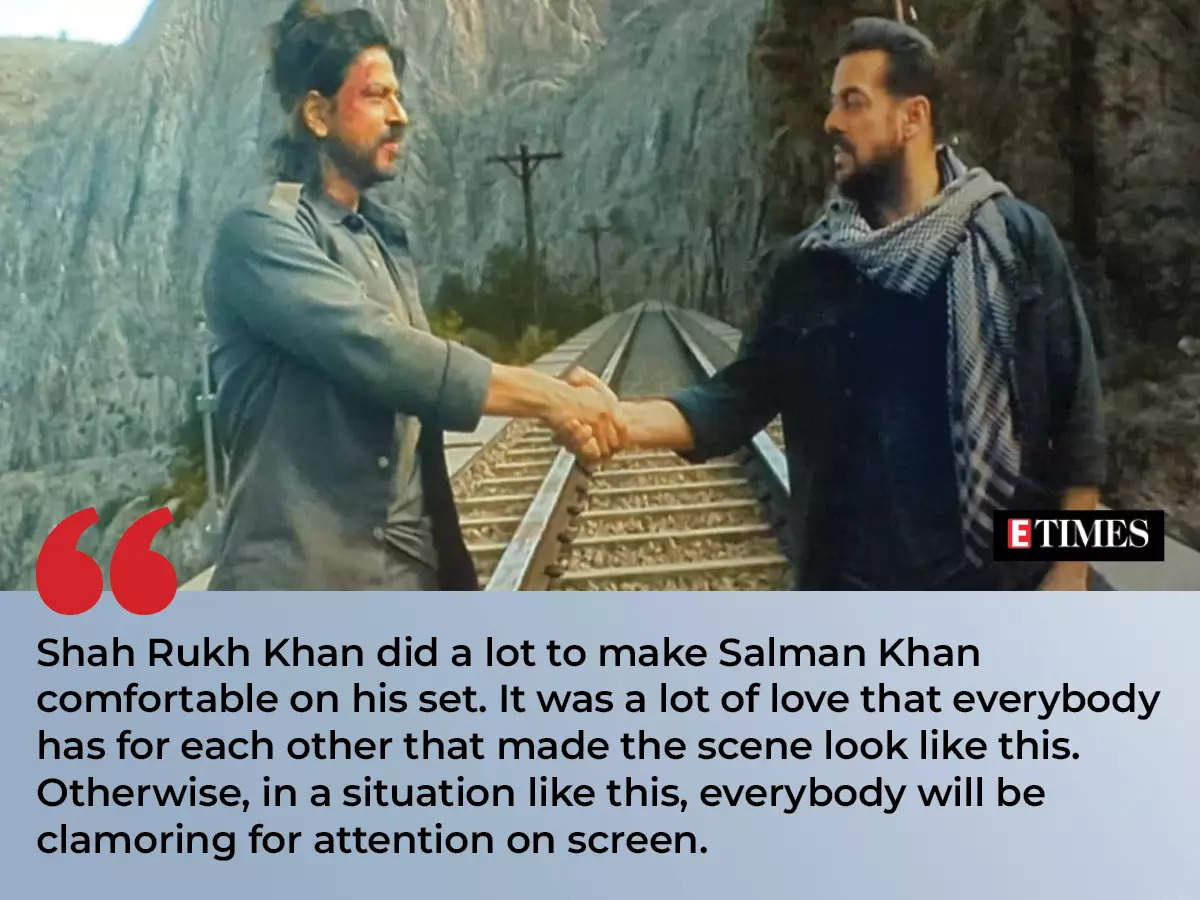 What was the biggest challenge in bringing the two Khans together and how did you deal with creative differences on set?
I mean, there was no challenge. Adi just had to make a phone call. His challenge was just to dial the number. (laughs) But of course, joking aside, I think it's very kind of Salman to do it in another film of the franchise. But it is important that we have given dignity and respect to him and to his character. Also it is Shah Rukh who has done a lot to make Salman comfortable on the set of him. So there was a lot of love that everyone has for each other. That's why the scene can look like this otherwise, in a situation like this, everyone will be clamoring for attention on the screen.
Shridhar also told me that the iconic scarf entrance was your idea and not his…
The action, yes, was completely mine. I mean it was very designed by me in the sense that first you want to see the scarf and then he does this… My action team including Craig Macrae who is from South Africa we did a lot of brainstorming on the action scenes.
You delivered a blockbuster War before the pandemic, and now Pathaan after the pandemic. As the conversation continues whether public taste has evolved during the pandemic, it seems like you're just doing your thing and winning every time…
I think I'm just lucky, I would say. The thing is, I haven't changed as a person or as a director during the pandemic. Obviously, there's something you learn, but there's not a lot of change because I think, in general, honestly, we've been very, very blessed and insulated from what's happened. All we got was some time off work, we spent time with family, watched some content at home and enjoyed some down time. So we were very, very blessed, I would say, and very lucky during that time. I mean, the world is going through a lot, a lot. But we are one of the few people who largely survived unscathed. We all caught COVID, of course, but things were a little mild. God was very kind, I would say.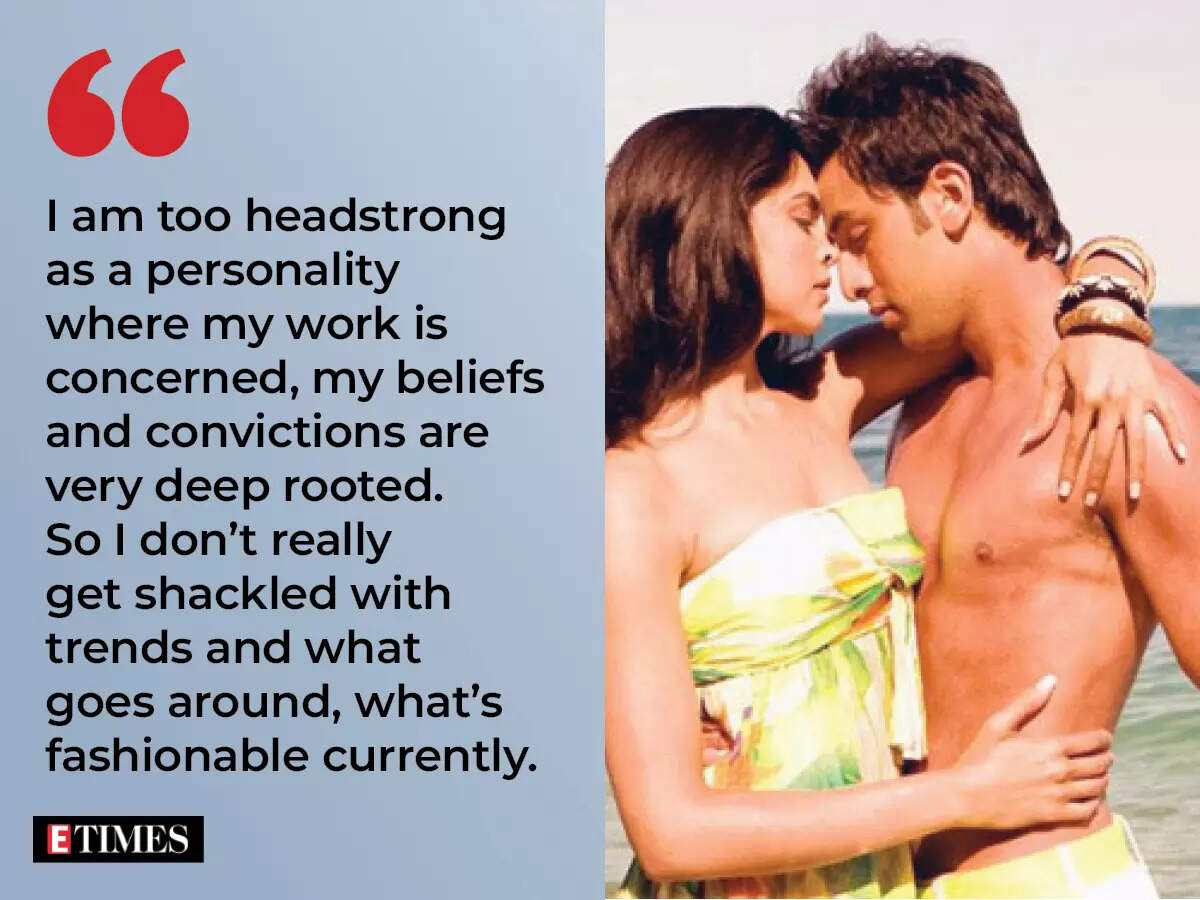 And in terms of cinema, I don't see any change. I am too stubborn as a personality regarding my work, my beliefs and beliefs are very ingrained. So I'm not really chained by trends and what's going around, what's trendy at the moment. So I think that's why Pathaan stood out in those times, and War too. So yeah, you just have to be a little stubborn and stick to your beliefs.
What would you say about the fan theories circulating about Jim's connection to Kabir in War?
It's so moving and shows what deep connections our films have with audiences that they come up with theories that filmmakers haven't even thought of. It's so validating, it gives us so much happiness. And honestly, if they're that creative, I want to call them in my office and ask them to write my stories. (laughs)
What is it that fuels your vision and drives you to do such great things that are far removed from the kind of movies you were making before?
Even when I made my rom-coms, whether it was Salaam Namaste or Ta Ra Rum Pum, which contained little action or Bachna Ae Haseeno, they all had a certain style, a certain scale. So inherently, my rom-coms have also increased. Of course, it also accompanies your ingrained sense of commerce. I like the bigger things in life. My personality is a little larger than life. I try to make things that have a little more reality in them, even my romantic comedies. So, through an action movie, I'm always trying to see how I can break a certain barrier, how I can do some things that are kind of incredible and at the same time give it some logic. So this is my personality actually. My films are born from there.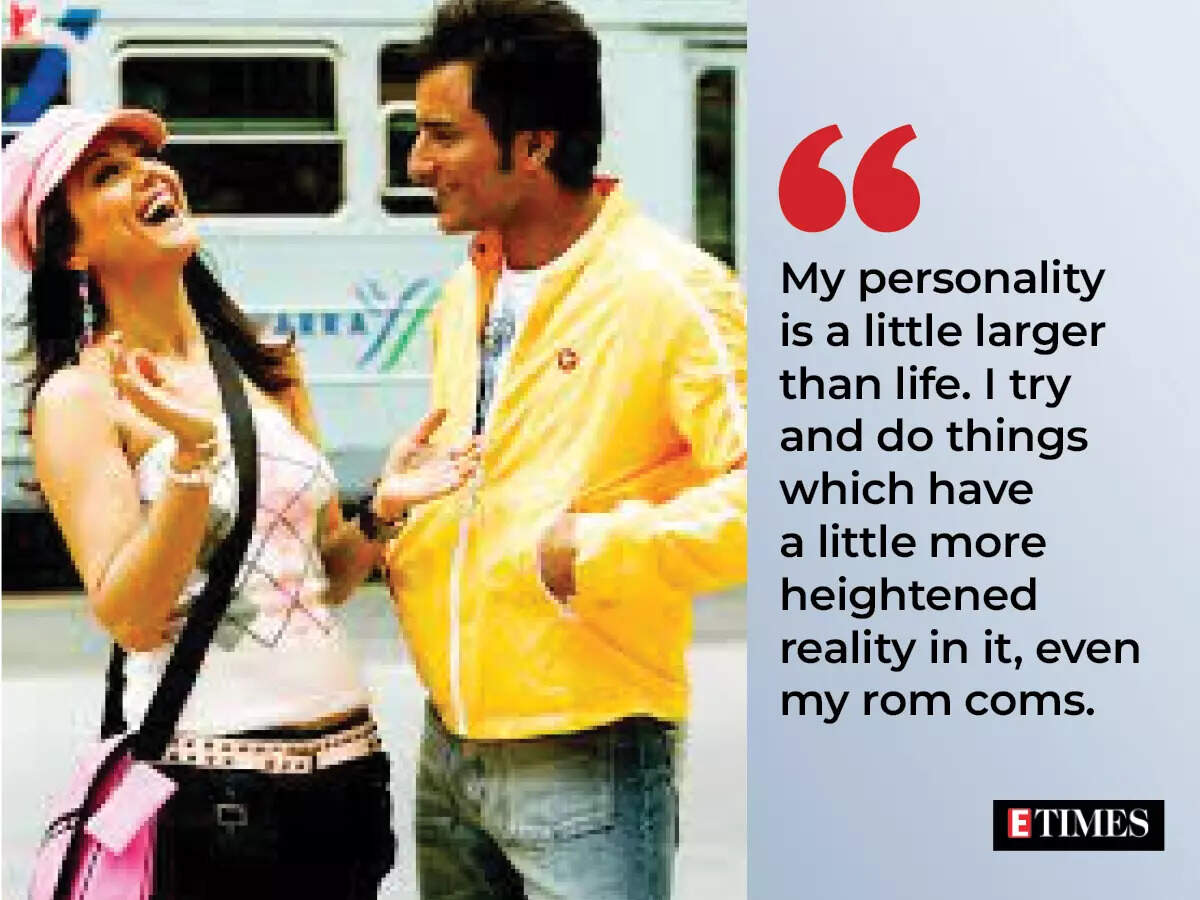 What have you learned about yourself and your art over time?
The teachings on each film are what I take home. There are some things I learned from Bang Bang, some things I learned from War. Now I will take some things from Pathaan, over time, what I did right or did wrong. They are not that deeply rooted honestly. I'm really a filmmaker or an audience director targeting large-scale audiences. When things are going well, I don't want to take away some teachings and try to screw up the recipe. Happy to do what I'm doing.
There is this conversation going around that with Deepika Padukone character Rubai in Pathaan, you have finally changed the narrative of a heroine who is not there just to carry on the story of the hero…
I think it felt really organic, because the character that we wrote is someone who actually drives the story. But that's when a movie gets really, really wholesome. We have a villain who has a backstory, the girl has a backstory to her motivations. She has a strong personality, who really uses the hero, gets him to do things that they really want him to do, and then eventually helps him through that too. Sometimes you know, the girl parts are just there to add glamor and song. But if you remove Deepika from Pathaan, there is no Pathaan. So it wasn't a conscious decision. Deepika played a meaty role. The film was written with this character in mind and luckily, Deepika agreed to be a part of it.
You have this rare 100 percent track record and none of your movies have filled the box office. What's your secret sauce?
Secret boss. (laughs) I wish I could find it. I don't want to annoy him by saying this!
I have to ask, will Jim be back in the future?
Everyone wants him to come back and how not to bring him back! But let's see when and what happens. Yeah, so let the suspense remain.