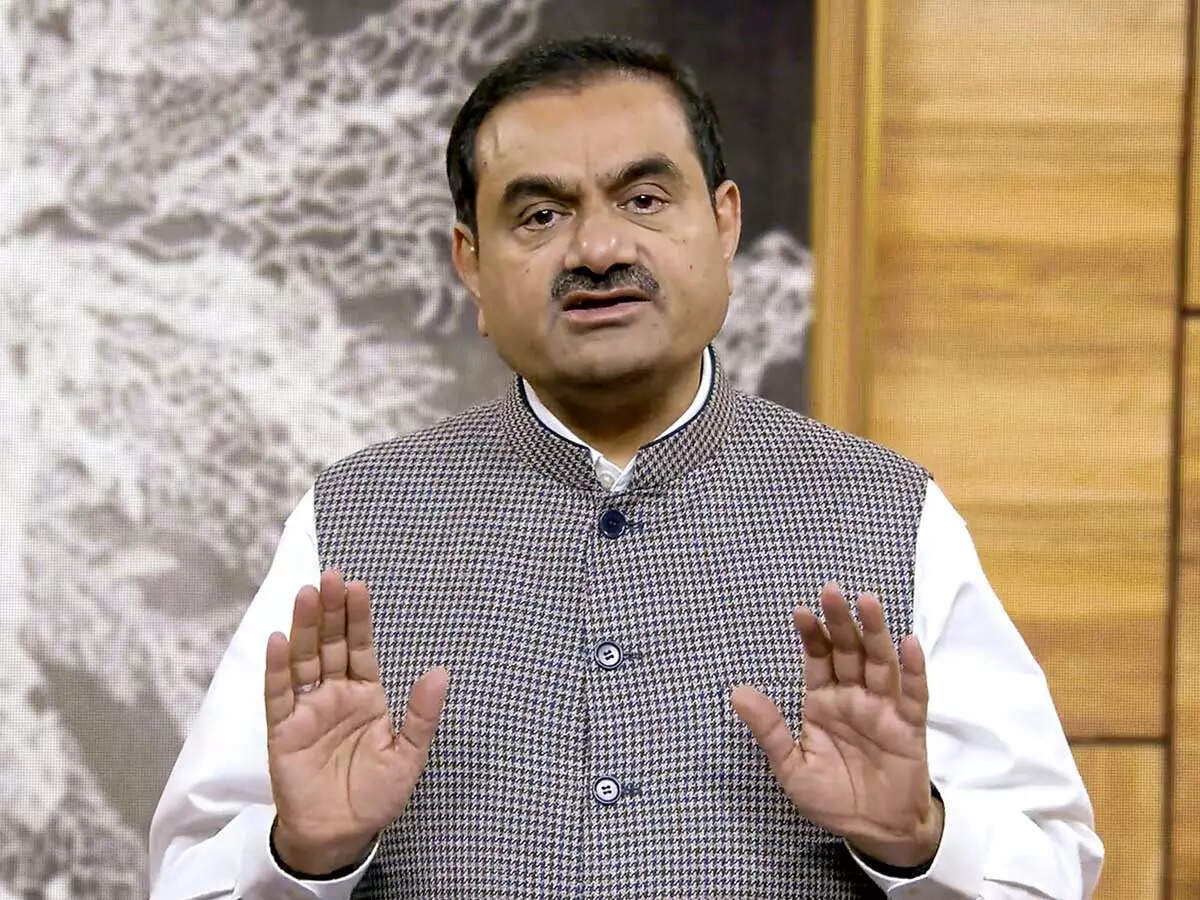 Indian policy makers and regulators chimed in over the weekend to calm frayed nerves over concerns that the turmoil surrounding billionaire Gautam Adani's conglomerate would spill over into the local economy and affect global investor sentiment towards of the country.
Though Prime Minister Narendra Modi has yet to comment publicly on the saga, officials in his administration have said Indian regulators are independent and competent to deal with the aftermath. The Securities and Exchange Board of India said it was committed to ensuring market integrity. The central bank assured that the banks are within the limits of their exposure to the Adani group.
The market value of Adani's empire has plummeted by almost half since a scathing report by US short seller Hindenburg Research was released on January 24, accusing it of stock manipulation and accounting fraud. The group has repeatedly denied Hindenburg's allegations of corporate wrongdoing and threatened legal action.
The turmoil has become a national issue, with lawmakers interrupting parliament to demand answers as Adani's interests often intertwine with India's growth plans. The main opposition party stepped up pressure on Modi for his silence and planned a nationwide protest on Monday to highlight the risk to small investors.
Most of Adani Group's dollar bonds rose on Monday, with Adani Green Energy Ltd.'s 2024 $750 million note leading the march, climbing 1.2 cents on the dollar to 72.4 cents at 10:02 in Hong Kong. Monday's moves add to last week's gains for several of the group's debt stocks, but note prices are still down about 8 cents to 23 cents on the dollar since Hindenburg Research's initial report.
Bankers and industrialists also shared their view on the impact on India. Asia's richest financier Uday Kotak said that while he sees no systemic risks to India's financial system from "recent events", the country's big companies rely on global sources for debt and equity financing, and the local subscription and capacity building need to improve.
Billionaire businessman Anand Mahindra said "never, ever bet against India" amid questions on whether the current challenges in the business sector will derail the nation's ambitions to be a global economic force.
As the saga enters its third week, investors are bracing for further volatility and attention is increasingly shifting to how the Adani Group will manage to finance its debt obligations.
The rout of corporate stocks has cost India its place among the world's five largest stock markets, while the rupee is the worst-performing emerging Asian currency this year. Foreigners withdrew $3.8 billion from the nation's stock in 2023, the most among emerging Asian markets.
New Delhi is rushing to limit the blow.
Indian regulators 'will do their job' in addressing charges against Adani Group, finance minister Nirmala Sitharaman said Saturday. The recent market turbulence won't impact the nation's economic fundamentals, he said. Commerce Minister Piyush Goyal echoed similar sentiments, saying India's financial markets are among the most respected and well-regulated in the world.
Concerns about how the Adani Group will handle its various debt obligations have increased after Adani Enterprises Ltd. pulled the plug on a subsequent $2.5 billion equity sale, citing a need to protect the interests of its investors .
It also shelved a plan to raise up to 10 billion rupees ($122 million) through its first public sale of bonds, Bloomberg News reported on Saturday, citing people familiar with the matter.
S&P Global Ratings has downgraded its outlook on Adani Ports and SEZ Ltd. and Adani Electricity Mumbai Ltd. to negative. "There is a risk that investor concerns about group governance information may be greater than what we have currently factored into the ratings ' the ratings firm said in a statement.
There are also risks that fresh investigations and negative market sentiment could lead to a rise in the cost of capital and reduce access to finance for rated entities, he said.