An Indian court has sentenced two executives of a pharmaceutical company to two-and-a-half years in prison for exporting substandard drugs to Vietnam a decade ago, months after the WHO linked their cough syrups to the deaths of children in The Gambia.
India suspended production of Maiden Pharmaceuticals in October last year for violating manufacturing standards after the World Health Organization said four of its cough syrups may have killed dozens of children in The Gambia.
The company has denied that its drugs were to blame for the deaths in The Gambia and tests by an Indian government laboratory found they did not contain any toxins.
INDIA TO IMPROVE DRUG REGULATORY SYSTEM WITH $80 MILLION AFTER LOCALLY PRODUCED COUGH SYRUP LINKED TO 89 CHILDHOOD DEATHS
The company has faced legal difficulties for years due to allegedly substandard products.
A court in Sonipat, near New Delhi, where Maiden has its main manufacturing plant, ordered jail time for company founder Naresh Kumar Goel and technical director MK Sharma for exporting heartburn medicine "not of standard quality" in Vietnam.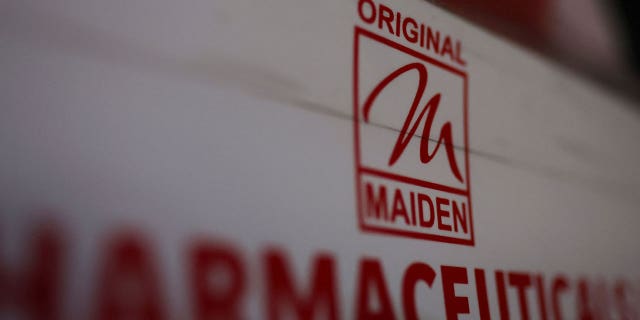 "This court has come to the conclusion that the plaintiff/accuse duly substantiated the allegation … beyond a reasonable doubt," the judge, Sanjeev Arya, told the court in last week's ruling.
The written ruling was published online this week. The court gave them until March 23 to appeal to a higher court.
WHO ASKS FOR ACTION FOLLOWING DEATH BY COUGH SYRUP
The two were also fined $1,209 each for exporting the drug, Ranitidine Tablets BP (Mantek-150), to Vietnam.
Goel did not return calls to his phone. The company said it had no immediate comment on the convictions and declined to provide Sharma's contact details.
CLICK HERE FOR THE FOX NEWS APP
Their lawyer told the court that since both Goel and Sharma were over 60 and had faced prosecutions for seven years, he should have a "lenient view" on their punishment according to the ruling.
Indian authorities began investigating the company in 2014 after India's Consulate General in Vietnam told India's Drug Controller General that Vietnam had blacklisted many Indian companies, including Maiden, for quality violations.