Sen. Mike Lee, R-Utah, warned Japan of consequences after the country refused to release an imprisoned US Navy serviceman on Wednesday.
Lee warned Japanese Prime Minister Fumio Kishida that he may seek to cut off military aid to Japan if the country does not release US Navy Lt. Ridge Alkonis. Alkonis was sentenced to three years in prison for causing a deadly car crash in 2021, though many Americans argue his imprisonment of him is unjust.
Lee sent a series of tweets at Kishida Tuesday afternoon making vague threats if Alkonis was not released.
"Hand Lt. Alkonis over to US custody immediately," Lee said in one message.
"If you don't hand him over in the next seven hours, a series of conversations will begin tomorrow to inform Americans of how poorly you're treating our military personnel—not just Ridge Alkonis, but all 55,000 US forces in Japan," I tweeted later.
HOUSE CHINA COMMITTEE SETS PRIMETIME HEARING ON CCP'S 'THREAT TO AMERICA'
"You've made your choice," Lee tweeted just minutes after the midnight deadline past. "I hope you're ready for some conversations on the Senate floor that you're not likely to enjoy. This issue isn't going away, and neither am I."
WIFE OF NAVY LIEUTENANT IMPRISONED IN JAPAN PLEASED WITH BIDEN TO SECURE HIS RELEASE: 'DOD HAS ABANDONED' HIM
Lee has floated the possibility of blocking a sale of tomahawk missiles to Japan over the incident. He will also demand Alkonis' release on the Senate floor later Wednesday, according to Politico.
Alkonis' wife, Brittany Alkonis, has blasted the Pentagon for "abandoning" her husband overseas. Brittany says her husband suffered a bout of "acute mountain sickness" when driving down from Mt. Fuji, and the medical emergency caused him to lose control of his vehicle.
The resulting crash killed two people, and Alkonis was convicted of negligent driving.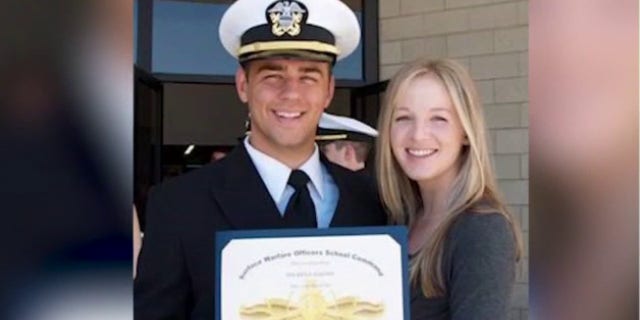 CLICK HERE TO GET THE FOX NEWS APP
"He was convicted of negligent driving resulting in death or injury, but a medical emergency like a heart attack, a stroke, a seizure, that is not a crime in America, and it is also not a crime in Japan…"
"He should not be in jail right now," she told "Fox & Friends Weekend" in January.