British police said they found the remains of a 2-month-old baby on Wednesday after officers arrested the baby's mother and her boyfriend, who went missing after the baby was born in early January.
Constance Marten, 35, and her boyfriend Mark Gordon, 48, a convicted sex offender, had traveled across England to avoid authorities, police said. Investigators suspect the couple used large sums of money to live off the grid, traveling the country in taxis, covering their faces when near CCTV cameras and moving frequently, often after dark.
They were arrested on Monday in Brighton, southern England, after a tip came in from a member of the public. The baby wasn't with them.
The couple were initially arrested on child neglect charges, and on Tuesday the grounds were upgraded to suspicion of manslaughter by gross negligence.
STUDENTS LOCKED AFTER HOTEL ACCIDENTALLY ARMS 42 PASSPORTS: REPORT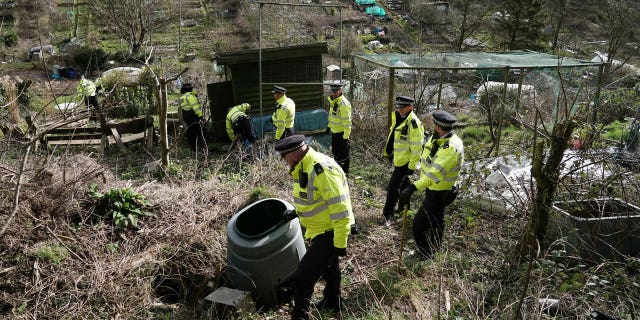 CLICK HERE TO GET THE FOX NEWS APP
The police had expressed concern about the serious harm suffered by the child. Dozens of police officers, assisted by helicopters and drones, searched the woods and open areas near where Marten and Gordon were being held for the boy.
Detective Superintendent James Collis said Wednesday's news would be "heartbreaking" for the local community.
Police have launched a nationwide search for Marten and Gordon after a car they were traveling in was found on fire by the side of the road on January 5.
Police think Marten gave birth in or near the car a day or two earlier. In the weeks leading up to her and Gordon's reappearance, officers said they were concerned for the well-being of the family as neither Marten nor her baby had received medical attention.
Marten, who comes from a wealthy British aristocratic family, was said to have been an acting student when she met Gordon. You served 20 years in US prison after being convicted in Florida of kidnapping and sexual assault, according to US law enforcement records. He was expelled from the United States after his release.