An ongoing squabble between the European Union and Indian Ocean coastal nations over sustainable tuna fishing continues to simmer after a resolution in early February temporarily banned the use of destructive driftnets despite opposition of the European bloc.
Civil society organizations sent a petition to European Commissioner for Oceans and Environment, Virginijus Sinkevičius on Wednesday, accusing fisheries lobbies of putting undue pressure on Brussels to oppose a ban on fishing gear used by some block company.
The much-maligned driftnets are "at the heart of Europe's fleets" in the Indian Ocean, said Claire Nouvian, who heads the nongovernmental science organization Bloom and is a signatory to the petition.
The EU is a big consumer of tuna and its powerful fishing fleets ply distant oceans to meet continental demand.
According to the Indian Ocean Tuna Commission, more than 90% of the tuna sold in the EU comes from the Indian Ocean and is caught through controversial fishing aggregation arrangements.
KENYA BUILDING COLLAPSE KILLS 3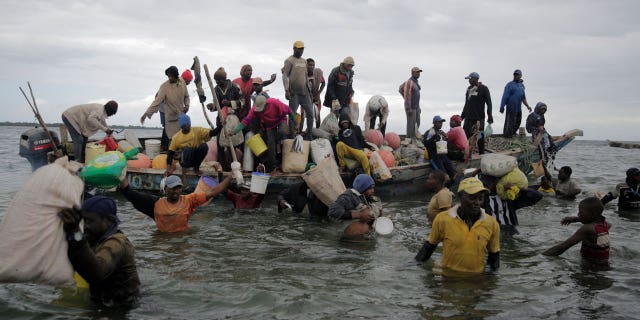 CLICK HERE TO GET THE FOX NEWS APP
The EU said it had sent a "comprehensive proposal" on driftnets that addresses concerns about use, plastic pollution and tagging gear. He added that he "supported the adoption of a strong management measure for yellowfin tuna and other tropical species."
Susan Jackson, president of the International Seafood Sustainability Foundation, urged regional fisheries management organizations to "cooperate, communicate and collaborate" and turn to science to cool tensions between negotiating blocs.
In an interview with the Associated Press, Jackson said the science could help "depoliticize" decision-making which would in turn improve "the sustainability of the global tuna fishery and the ecosystems that support it."
The Associated Press's climate and environmental coverage receives support from several private foundations. Learn more about AP's climate initiative here. The AP is solely responsible for all content.