Hunter-gatherers who dominated Europe 30,000 years ago sought refuge from the last ice age in warmer places, but only those who fled to what is now Spain and Portugal appear to have survived.
Using new genetic analysis of prehistoric human remains, scientists have been able to trace the fate of the Gravettian culture, a term used to describe people who once roamed Europe and made distinctive tools and art such as the voluptuous statuettes of "Venus" found in ancient sites across the continent.
The study, published Wednesday in the journal Nature, highlights the impact climate change and migration had on Europe's first inhabitants. It suggests that those who lived in what is now Italy when the ice expanded southward about 25,000 years ago seemed to have been at an impasse compared to their cousins ​​who lived in the region that now covers parts of southern France, Spain and Portugal .
'SNOWBALL EARTH' DISCOVERY: EXPERTS REVEAL HOW LIFE SURVIVED THE PREHISTORIC ICE AGE
Those who went west survived the worst of the ice age, known to scientists as the Last Glacial Maximum, said Cosimo Posth, a researcher at the University of Tuebingen who led the study.
"To our surprise, in Italy the population that was present before the Last Glacial Maximum disappears completely," Posth said. "They didn't make it."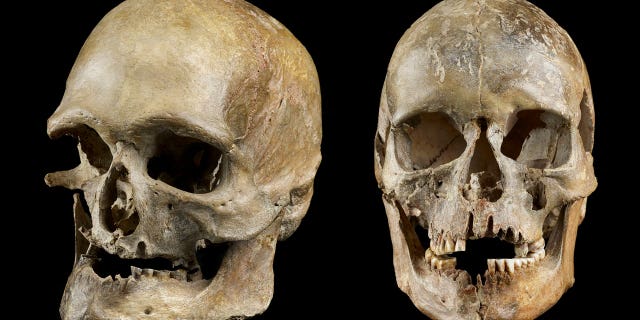 Genetic analysis of individuals from Italy after the last Ice Age shows that the dark-skinned, dark-eyed Gravettian population was replaced by newcomers from the Balkans, who brought with them blue eyes and a touch of Near Eastern ancestry.
The researchers analyzed 116 new genetic samples which they added to 240 already known ancient specimens, covering a span from about 45,000 to 5,000 years ago.
Gravettian survivors of the Ice Age in Spain, meanwhile, mixed with migrants from the east as Europe warmed again nearly 15,000 years ago and then rapidly repopulated the continent from Iberia to Poland and the British Isles, dominating it. for thousands of years.
1.8 MILLION YEAR OLD HUMAN TOOTH FOUND BY ARCHAEOLOGISTS
The genetic fingerprint of the Gravettians can be found in the last Spanish hunter-gatherer populations up until the arrival of the first farmers, who migrated to Europe from Anatolia about 8,000 years ago, Posth said.
In an accompanying commentary published by Nature, Ludovic Orlando of the Center for Anthropobiology and Genomics in Toulouse, France, said the study showed how climate change affected populations in Europe and that ancient human cultures weren't always ethnically homogeneous.
Orlando, who was not involved in the study, said the findings also demonstrate how fluid Europe's genetic history was. "No modern population can claim a single origin from the human groups that first settled on the continent," he said.
CLICK HERE TO GET THE FOX NEWS APP
Posth hopes to delve into the history of ancient migration into Europe, especially the mysterious people who arrived from the Balkans around the time of the Last Glacial Maximum.