President Biden secured a $250,000 line of credit against his Delaware beach house amid a probe into his son Hunter Bidens' tax affairs and in the midst of his own classified documents scandal – a financial move that remains a mystery.
Biden took out the home equity variable rate line of credit from M&T Bank on Dec. 5 against the Rehoboth Beach house he and his wife, first lady Jill Biden, purchased for $2.74 million six years ago, Fox News Digital reported in early February.
Since then, the White House has not explained the move despite repeated questions.
BIDEN WON'T VETO BILL BLOCKING THE SOFTENING OF DC'S CRIMINAL CODE
Biden's press shop acknowledged the initial inquiry into the matter but did not provide an explanation or comment before or after publication. Days later, an unidentified reporter asked White House press secretary Karine Jean-Pierre about it during an Air Force One press gaggle, and she passed the reporter to the White House Counsel's Office.
"Yeah, I saw reports on that," Jean Pierre said. "I would just refer you to the White House Counsel's Office."
Following the exchange, Fox News Digital attempted to obtain contact information for the White House Counsel's Office from its communications department to no avail.
On Thursday, Fox News Digital again contacted the White House about the matter, who acknowledged the request but still did not provide an explanation or comment.
CONGRESSMEN HAVE UNUSUAL DEBATE IN FRONT OF REPORTERS ON CAPITOL STEPS: 'BIDEN WILL WIPE THE FLOOR WITH DESANTIS!'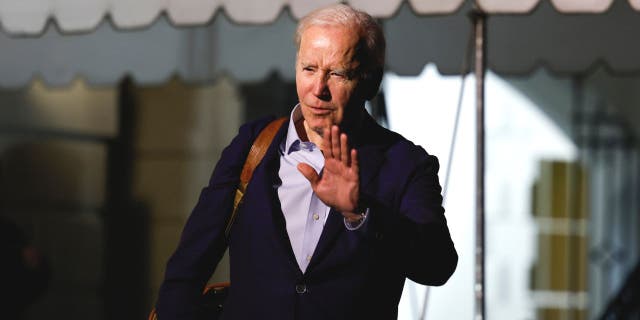 It remains unclear why Biden made the financial move, which allows him to borrow up to a quarter of a million dollars against his home's equity.
Biden quietly obtained the line of credit as a federal investigation into Hunter Biden's tax affairs ramped up – an investigation predicated, in part, by suspicious activity reports (SARs) regarding some foreign transactions. Those SARs, according to sources familiar with the investigation, involved funds from "China and other foreign nations."
Biden also made the financial move as dozens of confidential documents turned up from his time as vice president.
'HOW DARE YOU': MOTHER OF TWO SONS WHO DIED FROM FENTANYL DEMANDS BIDEN APOLOGIZE FOR LAUGHING ABOUT HER STORY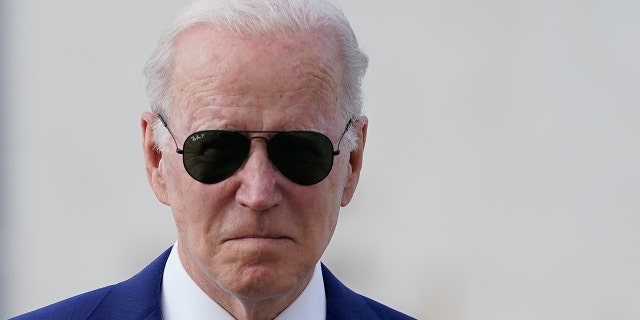 Biden's lawyers discovered the classified materials at the Washington, DC, office for his think tank, the Penn Biden Center for Diplomacy and Global Engagement, in early November and in his Wilmington, Delaware, home's garage in December.
CLICK HERE TO GET THE FOX NEWS APP
The discoveries forced Attorney General Merrick Garland to appoint US Attorney Robert Hur as special counsel in mid-January to investigate Biden's handling of the classified documents.
The Bidens, meanwhile, have made presidential history for being the first father-son duo to simultaneously — but separately — be under federal investigation.
Fox News Digital's Brooke Singman contributed reporting.