PALM BEACH, Fla. — The two presumed front-runners of the 2024 GOP primary field are headlining competing conservative political events this week as the race to the White House picks up.
Republican Gov. Ron DeSantis, speaking in front of 120 of the top donors in the GOP, showcased that his conservative victories for him in the past four years in Florida have turned the one-time general election battleground "into the nation's leading red state."
DeSantis, who pundits widely expect to launch a White House bid later this year but who currently remains on the 2024 sidelines, kicked off a three-day donor retreat Thursday evening hosted by the politically influential, fiscally conservative group the Club for Growth at an exclusive beachfront resort in this upper crust seaside community.
Florida's governor was the first of a handful actual and potential Republican presidential contenders to make the case to the crowd of potential financial backers.
DESANTIS, ADDRESSING TOP GOP DONORS, TAKES AIM AT SOME FELLOW REPUBLICANS
Also speaking at the confab is former Vice President Mike Pence; former ambassador and former South Carolina Gov. Nikki Haley; Sen. Tim Scott of South Carolina; New Hampshire Gov. Chris Sununu; and entrepreneur, author and conservative commentator Vivek Ramaswamy.
However, former President Trump, who launched his third White House run in November and who lives a few miles south of The Breakers resort where the Club for Growth retreat is being held, was not invited.
Instead, Trump will headline Saturday's closing session of the Conservative Political Action Conference, better known as CPAC, which is the oldest and largest annual national gathering of conservative activists and leaders. Trump's speech will come soon after the release of the much-anticipated CPAC 2024 GOP presidential nomination straw poll, which the former president has dominated the past two years. Haley and Ramaswamy — who have both launched campaigns — speak at CPAC on Friday. Former Secretary of State Mike Pompeo, who is seriously mulling a 2024 run, addressed CPAC on Thursday.
WHAT TED CRUZ SAID AT THIS YEAR'S CPAC
"The donors and the members and the voters are all looking for the same thing — a strong candidate who can run for president and win back the White House," Club for Growth president David McIntosh told Fox News.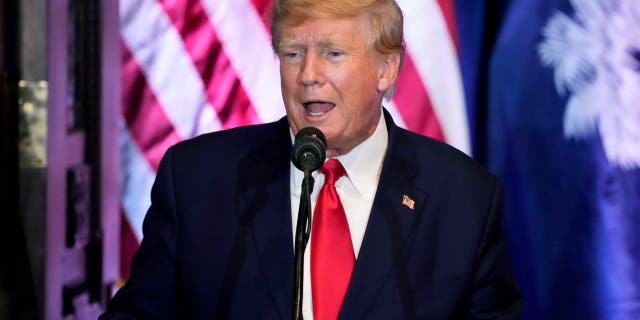 When asked why Trump was not invited, McIntosh said, "what we decided we wanted our members and donors to do is…. They know Trump, and they know his record. They like his record as president, but they're not sure he can win. So they're going to take a look and this will be an opportunity for the candidates to present themselves."
McIntosh and the Club have had an up and down relationship with Trump. They opposed Trump as they ran for the White House in 2016 before embracing him as an ally. Last cycle, Trump and the Club teamed up in some high-profile GOP primaries but clashed over fuel Senate nomination battles in Alabama, Ohio and Pennsylvania.
In recent weeks, Trump has pummeled McIntosh and the Club, referring to them as "The Club for NO Growth," claiming they are "an assemblage of political misfits, globalists, and losers," and saying he did not need their support.
"Except when they worked with me, their track record is awful. They need new "Leadership," Trump said in a social media post this week.
McIntosh, responding, told Fox News "I don't take things personally" and touted that the "Club for Growth is the strongest political organization electing conservatives."
"I supported his agenda when he was in the White House. We want to be able to win in 2024, and we're going to continue to be the biggest conservative super PAC and be out there supporting great champions," he emphasized.
2024 SIGNAL? DESANTIS HEADING TO IOWA NEXT WEEK
One of the likely contenders the anti-tax organization is taking a hard look at is DeSantis. In November, just before Trump launched his 2024 presidential bid, the Club released a poll suggesting DeSantis topping the former president by double digits.
McIntosh, who introduced DeSantis on Thursday night, said following the Florida governor's address to the crowd said "I think everybody here hopes that he'll be a candidate in 2024 and from the reaction, I think he got the message there are a lot of people in the audience who would love to see him run."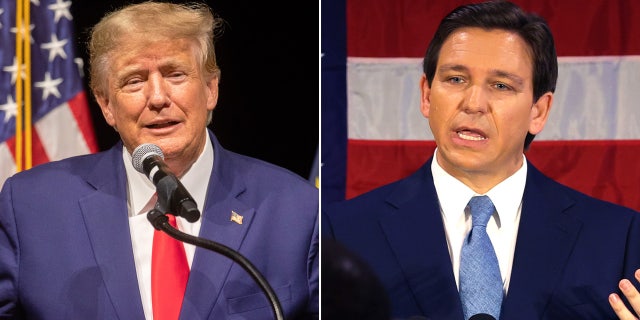 McIntosh said the Club may end up backing a candidate as next year's nominating calendar nears, "but at this point everybody wants to see how the race develops, who does well, and make that decision later."
CLICK HERE TO GET THE FOX NEWS APP
He estimated that the Club will end up potentially spending eight-figures in the GOP presidential primaries, adding "we'll put together a budget that has maximum impact in Iowa, New Hampshire, South Carolina, to help make sure we've got a great nominee."
If Trump, who's currently the front-runner in the early 2024 polls, ends up winning the Republican presidential nomination, McIntosh said "the Club would certainly support him if he's the nominee for the party. He has a good record as a former president. We want to make sure he can win. And if he ends up being the nominee, we'll try to help him win because a Biden presidency for four more years would be a disaster."