A lesion removed from President Joe Biden's chest a month ago was cancerous, a White House doctor confirmed.
The lesion was basal cell carcinoma — a common form of skin cancer — the president's longtime physician, Dr. Kevin O'Connor, said on Friday.
Mr. Biden80, requires no further treatment after "all cancerous tissue was successfully removed" during a routine physical exam at Walter Reed National Military Medical Center in Bethesda, Maryland on February 16 of this year.
The removal site on his chest "healed well," Dr. O'Connor added.
Mr. Biden will continue regular skin screenings as part of his routine health plan.
Basal cells are easily treated, particularly when detected early, said Dr. O'Connor.
They typically don't spread like other cancers but may grow in size, which is why they are removed.
Biden was declared healthy and "fit for duty" by doctors last month.
About a month before his treatment, the president accompanied his wife of 45 years, Jill Biden, while undergoing surgery to remove two cancerous skin lesions on the face and chest, with a third taken from the left eyelid out of "abundance of caution".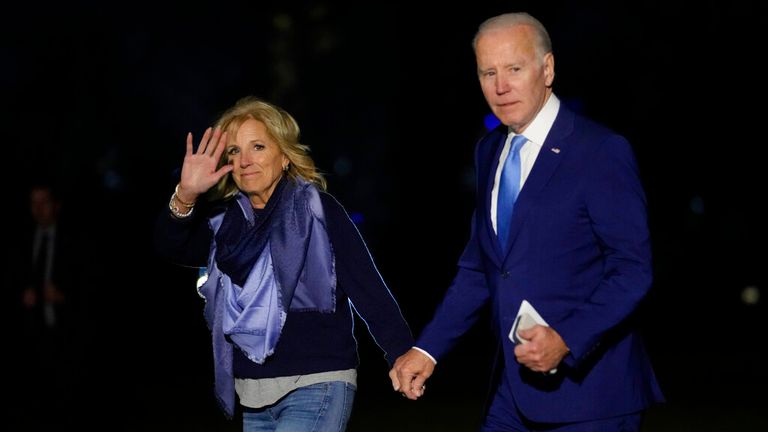 The first lady, 71, spent more than eight hours at the same medical facility in Maryland for the outpatient procedure.
The couple have been in the long-term battle against cancer after their son, Beau, died of brain cancer at the age of 46 in 2015.
Speculation about the president's health has been high since he first declared his candidacy for the White House in 2019 and has intensified since he said he intended to run for a second term in 2024.
He has yet to officially declare his re-election bid, although an official announcement is expected in the spring.
Biden is already the oldest US president in history and will be 86 at the end of his second term if reelected.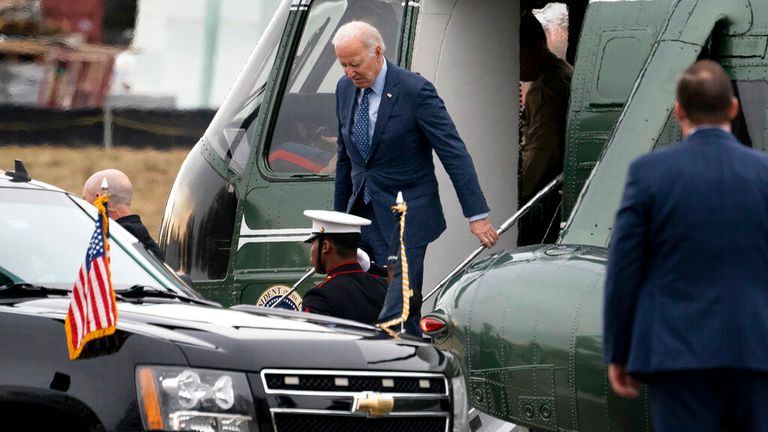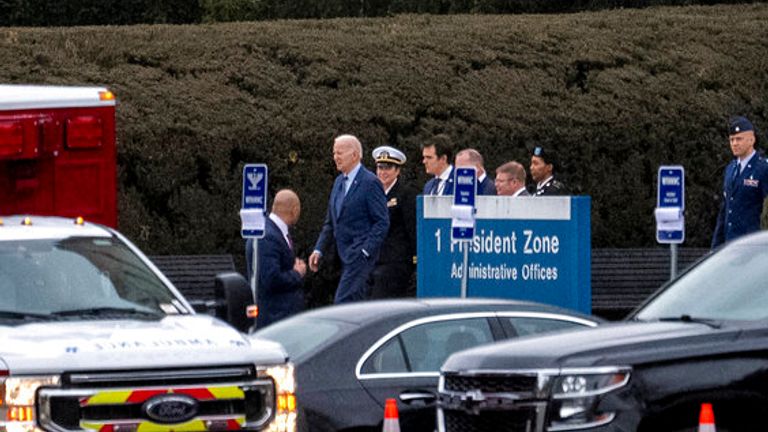 He promised to work with Republicans in his State of the Union address in February, but political rivals labeled him "unfit to serve as commander-in-chief"among Democratic voters' concerns about his age.
Last week tripped on the steps of Air Force One as he boarded the jet to leave Poland on February 22.
Biden stumbles on steps entering plane to leave Poland

Two years before, fell down the stairs while boarding the presidential plane at Joint Base Andrews in Maryland, tripping three times.
A White House spokesman insisted it was a simple "misstep," adding that the president "was fine and didn't even require any attention from the medical team traveling with him."
To know more:
Biden pays surprise visit to Kiev to mark anniversary of war in Ukraine
Analysis: Biden throws punches after entire presidency on the ropes
In November 2021, Biden has transferred his presidential powers to his deputy, Vice President Kamala Harris for a "short period of time" while under anesthesia for a routine colonoscopy.
He has previously suffered from a series of health problems including an irregular heartbeat in 2003 while a Senator for Delaware.
Mr. Biden also underwent surgery for two brain aneurysms in 1998, but an examination of the affected arteries in 2014 showed they were functioning properly.