PNC Financial Services Group reopened an account Friday belonging to the news aggregation app company launched last year by Donald Trump Jr. and former Trump spokesman Taylor Budowich, and said the account was "mistakenly closed due to a good faith error."
PNC Bank abruptly terminated its business relationship with MxM News last month. The parent company of MxM News is ROCDIGITAL, LLC. Trump Jr. and Budowich said it was the latest evidence of "woke corporations" silencing conservatives.
PNC BANK ENDS BUSINESS RELATIONSHIP WITH DONALD TRUMP JR'S MXM NEWS APP COMPANY 'WITHOUT CAUSE'
Initially, PNC told Fox News Digital that account closures occur for "a variety of reasons," but stressed that decisions are "never driven by politics."
On Friday, PNC said it reviewed the matter, and determined the closure was a mistake.
"Account closures can occur for a variety of reasons but are never influenced by the political views or affiliations of our customers," the bank tweeted Friday. "We've looked closely into the circumstances surrounding the closure of the ROCDIGITAL, LLC account and determined it was mistakenly closed due to a good faith error."
TRUMP JR., COMMENTS ON PAUL PELOSI ATTACK, SAYS DEMS SHOULD TAKE 'ALL VIOLENT CRIME AS SERIOUSLY'
The bank added, "We have reopened the account and we apologize for any inconvenience."
The incident occurred as large corporations have been grappled with accusations of political bias and discriminatory practices related to conservative-aligned businesses.
TRUMP JR. NEWS CURATING PLATFORM HITS #1 IN APP STORE IN 24 HOURS: "MAINSTREAM NEWS WITHOUT MAINSTREAM BIAS'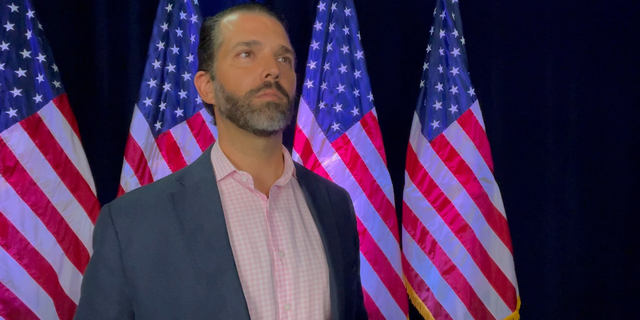 In recent years, banks had come under fire for a rash of account closures owned by individuals linked to conservative causes or former President Trump.
CLICK HERE TO GET THE FOX NEWS APP
MxM News, which launched in March 2022, has recently closed a Series A funding round and has plans to provide localized news services as part of its growing news aggregation platform.