If you walk around the city of Zhengzhou, evidence of a crisis is everywhere you look.
Block after block, shell after shell of unfinished developments.
This city is the most affected place in a country where the housing market is in great difficulty. It has the potential to drag down the entire economy.
On the outskirts of the city, the village of Da Wang Zhuang is something of a case study in the cruelty of China's property boom.
Not so long ago it was almost entirely agricultural land and housed some 200 households.
But many people here have made a deal with a developer – their land in exchange for new homes in the skyscrapers that would stand where their farms once stood.
They were told it would take three years to build, but eight years later, with their old homes long gone, they are still waiting.
There is a modest temporary housing complex in the shadow of the unfinished blocks.
Here, the elderly and most vulnerable can live while they wait, but the younger and more capable must rent elsewhere.
It is in this enclosure that we meet Wang Fong and his mother.
"We have no idea how many more years we will have to wait"
The space they have here is small, there is only room for the two grandparents and sometimes one of Wang Fong's sons.
There's mold growing all over the walls, there's rats, she says, and it's much worse than what they left behind.
"It's too small," she said.
"It would have been better to stay at home.
"Places like ours, the more you develop it, the poorer it gets."
To add to her difficulties, she also lost her job in the pandemic and was widowed three years ago.
She is a single mother struggling to find work and now has to care for both her children and her sick parents.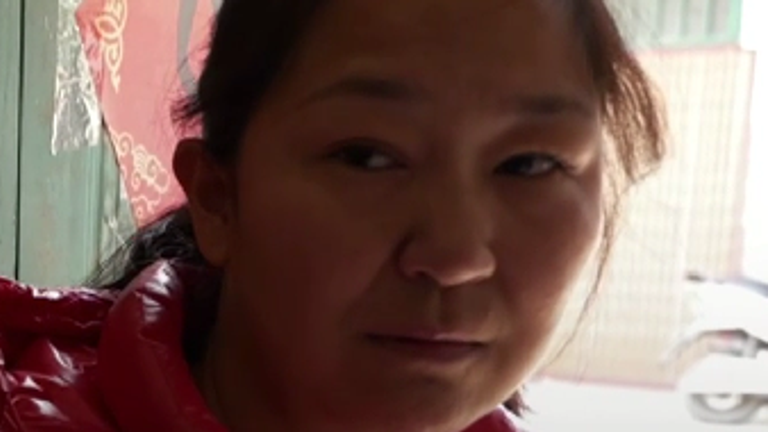 "We have no idea how many more years we will have to wait," she says.
"We just have to wait patiently. The developer has no money, the house cannot be built.
"Of course I'm anxious. If you rent a room, you have to pay the rent, right?"
broken lives
Outside the village, there are remnants of people's broken lives everywhere.
Construction of a main road has begun and it literally stops halfway through what was once the village.
No one has cleared the large amount of rubble that surrounds it.
But cases like this are far from isolated in China.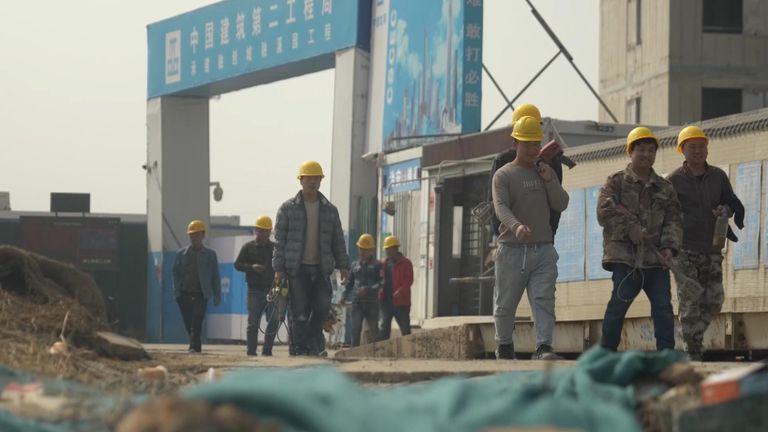 For years, developers have been overworked to satisfy a seemingly insatiable appetite.
The housing industry actually underpins a fifth of China's GDP – it has been promoted as a huge engine of the country's astronomical growth.
But facing the zero COVID measuresa decline in confidence and tighter government restrictions, many of these developers came close to collapsing and defaulting on these debts.
The industry had its worst year in recent memory as sales plummeted and home prices fell for 16 months through December.
This meant construction across the county was halted and buyers were left in the balance.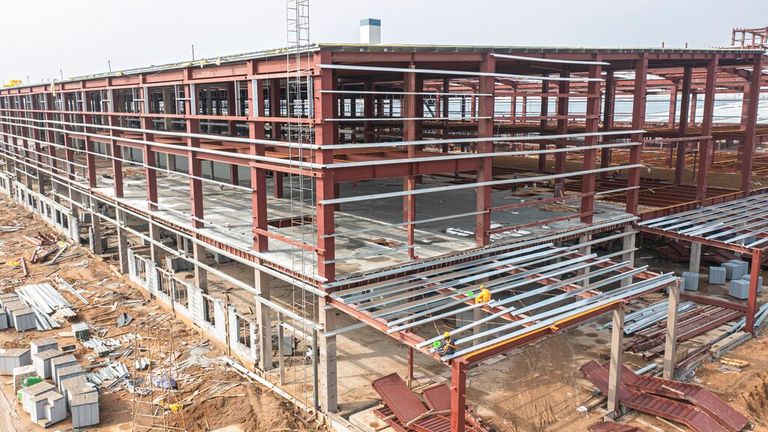 Nowhere to go but unfinished and dangerous houses
Some were already paying mortgages on unfinished homes and many took to the streets and withheld their payments in protest.
Others with nowhere to go have settled in unfinished and dangerous blocks.
The government has responded with a package of stimulus and easing of restrictions, the focus it says should be on restarting stalled developments.
But while that means some construction has resumed, others, it seems, have not.
In some places, people think the developers are only sending in a handful of workers to keep up the appearance that construction is going on.
Learn more:
China unveils 12-point peace plan to resolve war in Ukraine
US warns China 'spy balloon incident' must 'never happen again'
US secretary of state cancels visit to China over spy line
In Da Wang Zhuang, we met an old lady who thinks this.
Despite being 68, she is not entitled to a home in the elderly compound and is now paying rent for her family of seven – an outlet she did not have before her home was demolished. House.
Now she has to pick up trash to make ends meet.
"You have to earn some money, my grandchildren have to eat," she says.
"How come (the tower) it's just not finished? Six or seven people renting a house is a big expense. There's no transition allowance, no subsistence allowance, nothing!"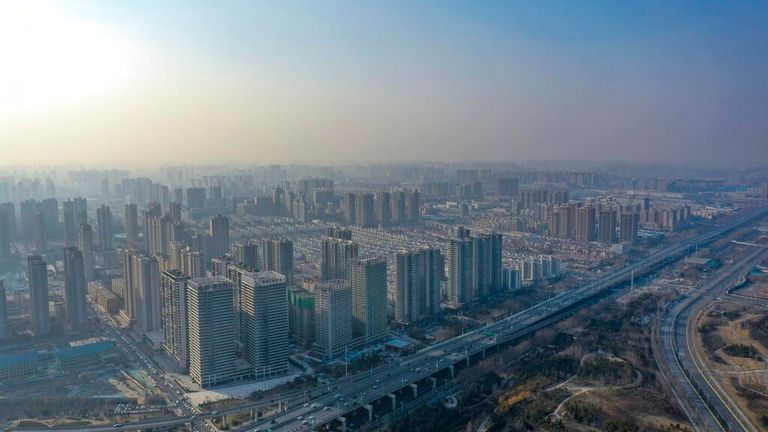 Very vulnerable market – but people are still investing
But despite everything that has happened, people continue to invest; such is the obsession with property here.
Just around the corner we spoke to a man who works for another developer who is building another block. He insisted that people should have confidence in the market.
"I'm not worried, it's okay," he said.
"The problems encountered by the promoters were due to the tightening of the financial environment, but the financial environment has eased since the beginning of last year.
"In addition, the government now attaches great importance to work to ensure timely deliveries of pre-sold homes.
"Fund regulations are stricter than before. We feel more reassured than before."
Click to subscribe to Sky News Daily wherever you get your podcasts
Restarting the economy after the ravages of the zero rule COVID-19 is arguably the biggest task facing the leaders of China's ruling Communist Party – and there's a lot of work to be done because Xi Jinping start a unprecedented third term as head.
But the housing market may well be one of the biggest obstacles to that.
The problem is that while the stimulus packages may alleviate some short-term difficulties, they do not solve the underlying problem: a large housing bubble and a market very vulnerable to booms and busts.
There is still a deep systemic problem here, and it is the people who are paying the price.