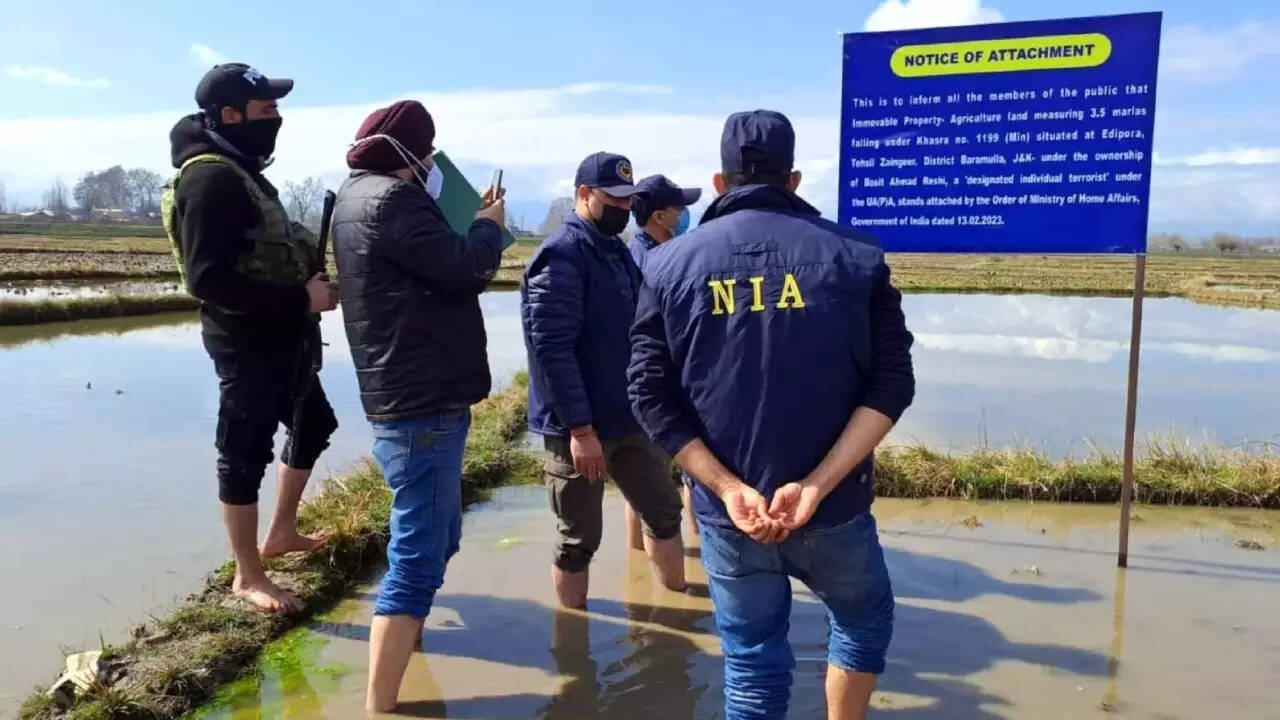 SINAGAR: The National detective agency (NIA) attached a property of the Hizbul Mujahideen commander on Friday Basit Reshi In Drowsiness area of ​​Baramulla district in North Kashmir.
The move came a day after the agency annexed the properties of Mushtaq Ahmad Zargar alias Latram — one of the two terrorists freed along with Masood Azhar in exchange for the passengers of the Indian Airlines plane hijacked in Kandahar in 1999 — in the area of Nowhatta in Srinagar.
The Ministry of Home Affairs (MHA) has already declared Basit Reshi – who currently resides in Pakistan according to the NIA – a designated terrorist under the Unlawful Activities (Prevention) Act, a strict law enacted to control terrorism. According to MHA, the Hizbul affiliate was involved in coordinating targeted killings as well as other subversive activities in Jammu and Kashmir. The NIA alleged that Reshi planned and executed an attack on a police guard post in Tujar Sherief on August 18, 2015, in which police personnel and a civilian were killed.
Born on March 4, 1996, Reshi is originally from Yemberzalwari Shiva Dangerpora in Sopore.