Protests in Colombia took a violent turn after residents took 79 police officers hostage and two people died in the clash.
Residents of the southern province of Caquetá in Colombia blocked the complex of the oil company Emerald Energy, a subsidiary of the Chinese state-owned company Sinochem. They also took nine oil field workers hostage along with dozens of police officers.
Protesters have called for help to repair and build new roads in the area. A police officer, Ricardo Monroy, and a civilian died during the blockade. President Gustavo Petro denounced the killings in a statement on Twitter.
"We have a popular movement that, with its exclusion and the influence of groups that want to destroy this government and include Colombia in the war, ended up killing a young policeman," Petro said.
COLOMBIA PROPOSES TO MOVE TO INDIA, MEXICO, 70 HIPPOS LIVING NEAR PABLO ESCOBAR'S FORMER RANCH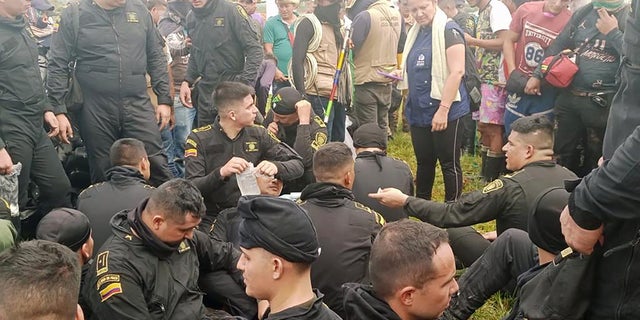 "I expect the perpetrators to unilaterally release government officials before a new escalation of violence occurs," he added, saying the attorney general's office should investigate the killings.
BRAZIL ALLOWS IRANIAN WARSHIP TO DOCK IN RIO DE JANEIRO, WORRYING INTERNATIONAL OFFICIALS
Violence erupted in part of the municipality of San Vicente del Caguan, where members of rural and indigenous communities blocked access to the oil field and started a fire. Both victims died of gunshot wounds, according to police sources.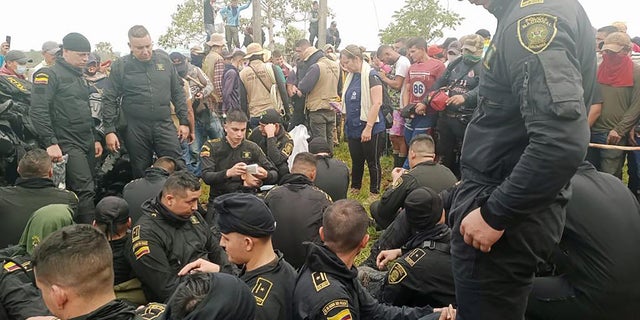 Colombian officials paid their respects to Monroy on Twitter, writing that "he offered his life in the line of duty."
VENEZUELAN MOM OF TWO DIES AFTER LIPOSUCTION PROCEDURE AT SHOPPING MALL CLINIC
Colombia's human rights ombudsman Carlos Carmargo remained at the scene to mediate with protesters, saying he prevented them from throwing more Molotov cocktails at the oil rig.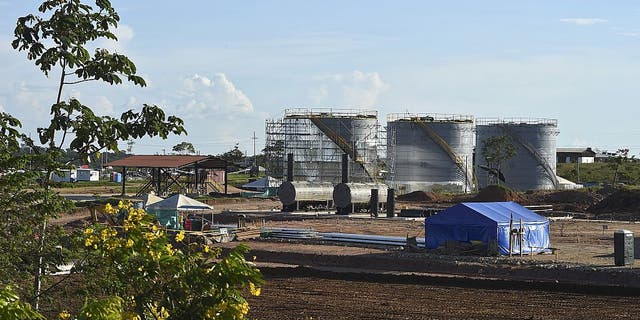 Protests in areas near oil and mining projects occur regularly in Colombia as communities push companies to build infrastructure, including roads and schools.
The country's authorities have expressed concern that a dissident group of FARC rebels, which rejected a 2016 peace deal, may be active in the region and cause unrest. The United States in 2021 deregistered the FARC as a foreign terrorist organization, arguing that the group "no longer exists as a unified organization dealing with terrorism".
CLICK HERE TO GET THE FOX NEWS APP
Petro also separately called for an investigation into his son and brother for alleged corruption, but did not specify the charge, saying only: "My government will not distribute benefits to criminals in exchange for bribes," the BBC reported.
Reuters contributed to this report.