One person was killed and at least five others were injured on Friday when a hand grenade exploded at the entrance to a courthouse in the Montenegrin capital, police said.
Police spokeswoman Carna Rastoder said the man who detonated the grenade was killed.
"For now, we have information that five people have been injured," Rastoder said without giving further details.
MONTENEGRO LAWMAKERS ELECT JUDGES TO COUNTRY'S SUPERIOR COURT, END STALL THAT THREATENED TO BLOCK NATO SUPPLY
Police later said the injured were hospitalized and that their injuries were not serious.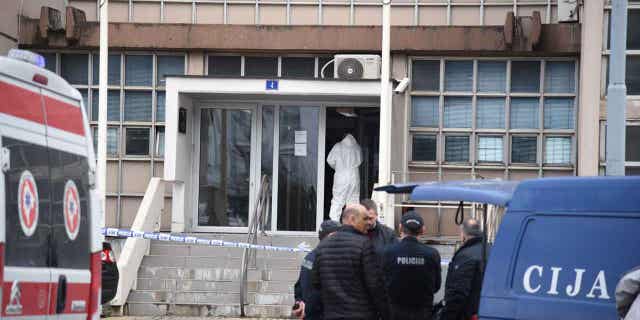 CLICK HERE TO GET THE FOX NEWS APP
Friday's blast was preceded by a series of false bomb alerts against government buildings and courthouses in the capital, leading to several evacuations in recent weeks.