A fire in a town in southwestern Serbia has killed four children and injured their parents, police said on Sunday.
The fire broke out around 7 am in one of the apartments in a residential building in Novi Pazar, about 120 miles southwest of Belgrade.
Police said firefighters arrived at the scene within minutes of being alerted, but that the apartment had already been engulfed in flames.
13 ADMITTED TO HOSPITAL AFTER FIRE AT WORLD TRADE CENTER IN HONG KONG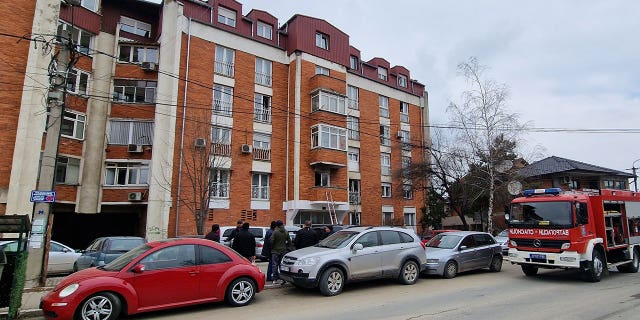 Firefighters found all the children in one room. They apparently died of carbon monoxide poisoning, a statement said.
The parents were in another room and were taken to hospital, police said. The Novosti newspaper reported that he suffered severe burns.
CLICK HERE TO GET THE FOX NEWS APP
It was not immediately clear what caused the fire.
"Although firefighters reacted quickly and arrived at the scene, it appears the fire broke out much earlier as it was at an advanced stage," police said.