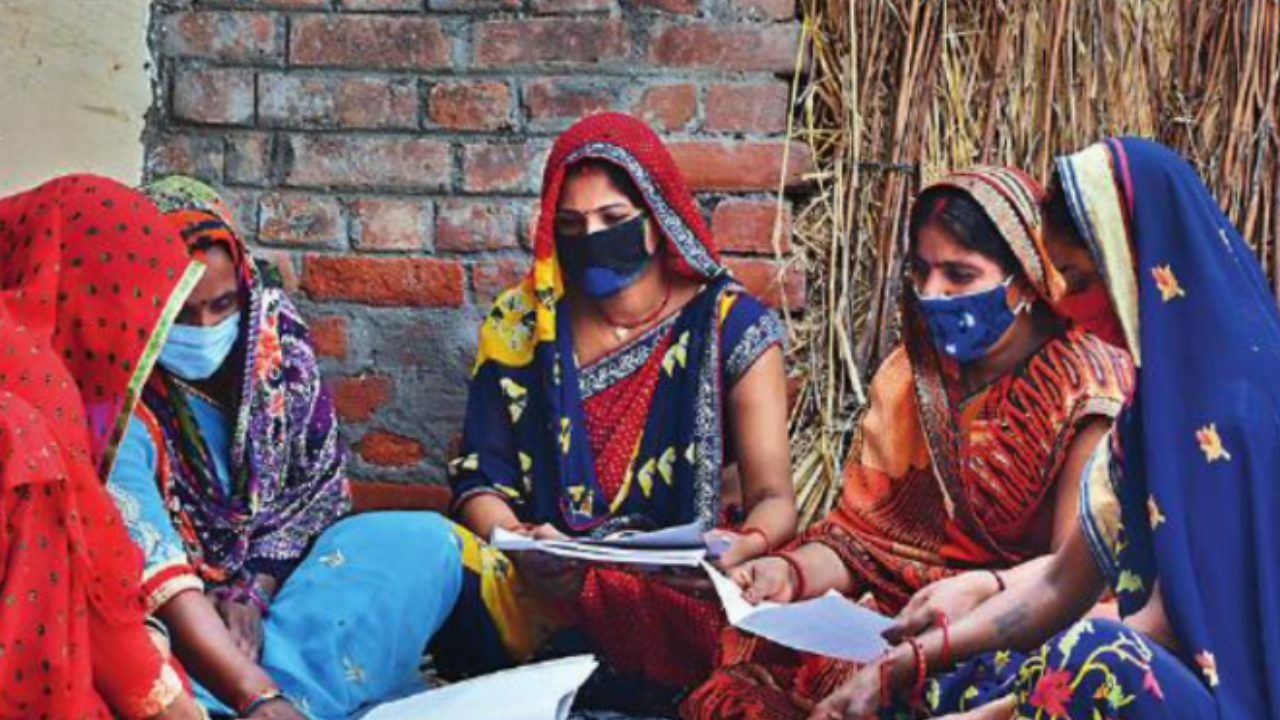 Khunti district in the state of Jharkhand is known as the birthplace of Birsa Munda, a tribal leader who led a revolutionary movement during the Bengal Presidency. However, today the district is known for something else: Mahila Mandala group of about 15,000-16,000 peasant women who came together to form a collective.
The seeds of the group were planted in 2004, with the help of a non-profit organization Professional Development Action Assistance (PRADAN). Neelam Topno, a farmer from the Munda tribe and one of the women on the group's board, says PRADAN has been conducting workshops on a new method of growing rice, which uses less water. The women in the group were also trained in growing fruit and vegetables in small gardens and nurseries.
"Now we not only have enough to feed ourselves, but we also have surpluses to sell in large markets," he adds. The women in her group maintain a goal of selling products worth at least Rs 1-1. 5 lakhs a year.
Similar collectives have sprung up across the country. The cause of collectivization is strong. Nearly 80% of all economically active women in India are employed in the agricultural sector. They comprise almost 40% of the total agricultural workforce in the country. However, they often earn less for the same products, while mobility and access to government programs are limited. Strangely, they own less than 13% of agricultural land, which also undermines their decision making. Due to lack of land rights, the 2011 census recognized 3.6 million women in India as "farmers" and not peasants.
As a result, most peasant women's collectives focus on facilitating access to small leased plots of land, training in farming methods and the skills to procure inputs and sell produce on the market.
In Tamil Nadu, for example, Kalangarai, an NGO working with widowed Dalit women in the Cauvery Delta, has authorized nearly 45 farmers to lease farmland for a year or two, pool funds and resources, and split the profits after harvest.
Similarly, Pune-based NGO Swayam Shikshan Prayog (SSP), which works with women farmers in drought-affected regions like Marathwada, began pushing for land titles in 2014. "We started going by families and village elders, asking them to set aside a small piece of their land for cultivation by women," she says Upmanu Patil, program director at SSP. They also put them in touch with the local administration and helped with the registration. Today, SSP has established seven farmer-producer organizations across Maharashtra. All of them have women as shareholders and board of directors. Among the participants, today 22% of women have land titles in their own name. On these plots of land, usually an acre, women farmers were encouraged to engage in organic farming and were tied to the market. Engagement with dairy farming and poultry farming was also encouraged.
Such models are key to helping women gain better access to agricultural supply chains. In July 2020, the Uttar Pradesh State Rural Livelihood Mission joined with UNDP to launch a project to organize women from peasant households into a collective. Today, many of them work in a female-led sourcing center run by a farmer producer group called the Sheetala Mata Prerna Producer Group.
Amit Kumar, head of Inclusive Growth, at UNDP India, says such collections can be very helpful. "Farmers usually have little access to counseling services that advise them on what to grow, what kind of seeds to use, what to spray, what fertilizers or pesticides to use, and more," she says.
EMOTIONAL SUPPORT
In addition to instilling entrepreneurial confidence and helping women farmers save money, the collectives have also become a hub for helping them tackle issues such as widowhood, domestic violence and practices such as witch hunts.
Emlen Kandulna, a tribal farmer based in Lohardaga district of Jharkhand, recalls how the collective helped her cope with the loss of her husband. "He died in June 2006 and I was left with a three-year-old son," Kandulna says.
However, PRADAN workers encouraged her to grow wheat on a small strip of land near her home which helped with her livelihood. Talking to other women in the group also provided emotional support. "Akele hone ke bawjood, parivaar ke taur par hamein samooh mila (Although she is alone, I have found family in the group)," she says.
In 2013, she expanded agriculture using drip irrigation and became a board member of the collective. Today she has registered her own organic farming business, which employs over 500 female farmers.