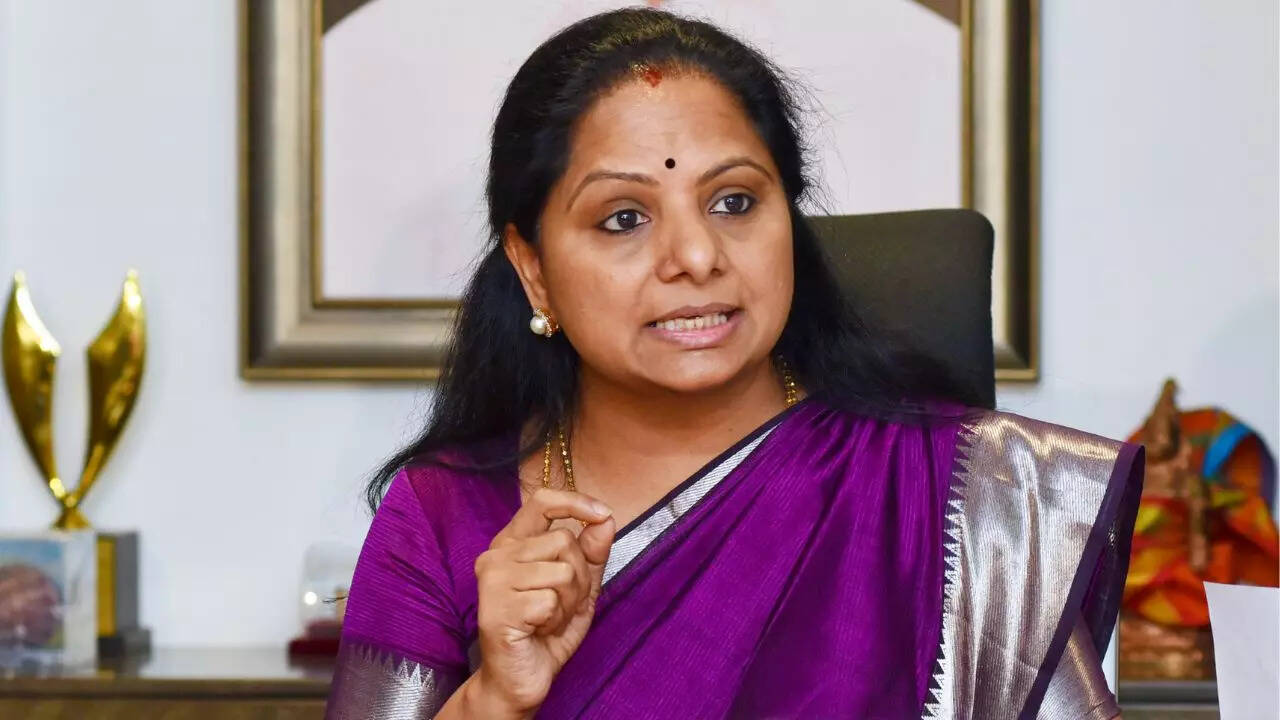 HYDERABAD: Directorate of Enforcement (DE) summoned Chief Minister of Telangana K Chandrashekara Raodaughter of BRS and MLC Kalvakuntla Kavita, asking her to appear on March 9 in relation to Delhi's excise policy. The summons came a day after the arrest of its frontman Arun Ramchandran Pillai, who is alleged to have played a key role in benami's investments and corruption.
Kavitha had planned to hold a one-day diksha at Jantar Mantar in Delhi, calling for the reservation of women in legislative bodies.
"The Women's Reservation Bill has been pending for some time; our only demand is to introduce it in Parliament to give women their fair share of political participation. Bharath Jagruthi, along with opposition parties and women's organizations across the globe country, will unite on March 10 in Jantar Mantar, for a one-day peaceful hunger strike, demanding the BJP government to introduce and pass the female reservation bill," says Kavitha.
"In light of these events, I have been summoned by the ED to appear on 9th March in New Delhi. As a law-abiding citizen, I will fully cooperate with the investigating agencies. However, due to dharna and prearranged appointments, I will try legal opinions on the date of participation," he added.
Stating that intimidation tactics against KCR and BRS would not discourage either the party or her, she said, "Under KCR's leadership we will continue to fight to expose your failings and raise our voice for a brighter and better future for the India Let me also remind the power mongers of Delhi that Telangana has never bowed and will never bow before the oppressive and anti-people regime: we will fight fearlessly and fiercely for the rights of the people."
ED said that Kavita is part of the South Lobby and was represented by Arun Pillai in Indospirits.
The Central Bureau of Investigation in December 2022 grilled Kavitha after she served as a witness.
ED had already stated that Kavita was acting on behalf of the South sign to bribe AAP government officials and ministers.
Accused Amit Arora's statement to the enforcement director revealed that the southern cartel of liquor contractors which paid Rs 100 crore to key government officials of Aam Admi party was led by P Sarath of Aurobindo Pharma, MLC Kavita and MP Magunta Srinivasulu Reddy.
Both CBI and ED are simultaneously investigating the case.