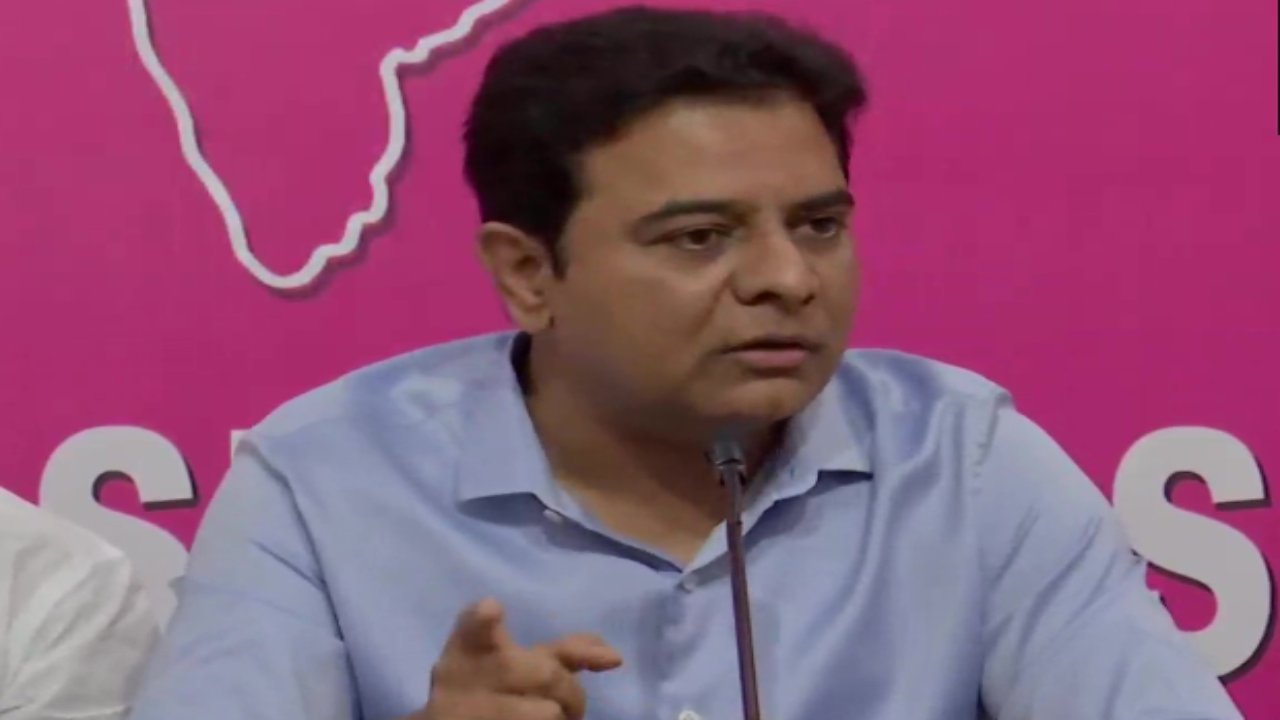 NEW DELHI: IT Minister of Telangana KT Rama Rao struck down the BJP and Prime Minister Narendra Modi on Thursday after his sister and Bharat Rashtra leader Samithi (BRS) K Kavita was summoned for questioning in Delhi excise policy case.
"Everyone in the BJP is Raja Harishchandra's brothers," the KTR extension asked.
Stepping up his attack on PM Waysthe current president of the BRS said that the two-engine government the prime minister speaks of "is the economic engine of Adani, and the political engine of Modi".
"Why doesn't the PM talk about charges against him, about Adani? We are saying that Gautam Adani is a prosecutor of Narendra Modi. Will he take a lie detector test? Does he have the courage to stand before the country," KTR asked.
Adani Group has come under close scrutiny since it sold short in the US Hindenburg research accused the company of committing "blatant securities manipulation and accounting fraud".
Kavitha, daughter of Telangana Chief Minister K Chandrasekhar Rao, said on Thursday that she had done nothing wrong and should face the enforcement directorate. You claimed that the central government was "using" the ED as the BJP could not get backdoor entry into Telangana.
"We will address the direction of enforcement, we have done nothing wrong… I urge PM Modi to cut prices, give more subsidies and jobs. What will you get by torturing people like us?" she asked.
– With agency entrances