Ukrainian President Volodymyr Zelenskyy is denouncing the Russian military's "pathetic tactics" on Thursday after Putin's forces launched what Zelenskyy described as a "country-wide mass rocket attack" against the capital Kiev and 10 other areas .
The attacks – which targeted residential buildings and infrastructure, including the power outage at the troubled Zaporizhzhia nuclear power plant – have so far resulted in at least six deaths, reports said.
"Enemy fired 81 rockets, trying to intimidate Ukrainians again, back to their pathetic tactics," Zelenskyy wrote on Facebook, describing the barrage as a "hard night."
"The occupiers can only terrorize civilians," Zelenskyy added. "That's all they are capable of. But it won't help them. Responsibility for everything that has been done will not pass them by."
RUSSIA LAUNCHES LARGE MISSILE BARRIER IN UKRAINE, HITTING KIEV AND NUCLEAR POWER PLANT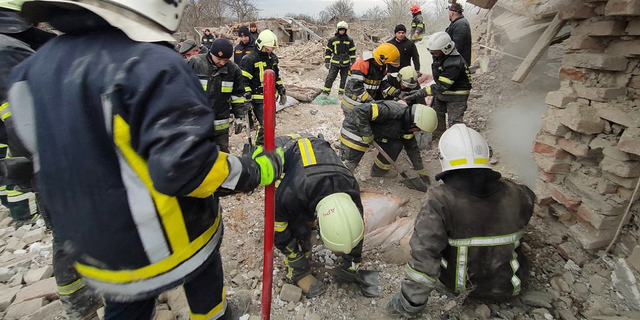 A Ukrainian military official said 34 Russian rockets and four of eight explosive drones had been intercepted, according to the Associated Press.
The Russian Defense Ministry said the missiles were fired in retaliation for an incident near the Ukraine-Russia border last week, in which suspected Ukrainian saboteurs from Moscow entered the Bryansk region and began opening fire on civilians. villagers, killing two civilians.
"They saw a civilian vehicle with civilians, with children inside, and they shot at them," Russian President Vladimir Putin said, quoted by the AP, though Ukraine denied responsibility.
Ukrainian Foreign Minister Dmytro Kuleba said on Thursday the nightly rocket attacks had "no military objective" for Putin and were "just Russian barbarism".
"The day will come when Putin and his associates will be held accountable by a special court," Kuleba tweeted.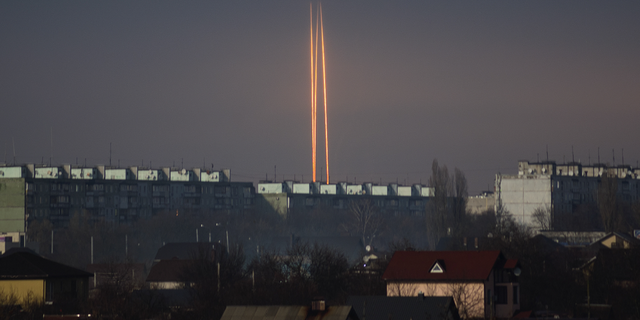 UKRAINE'S BAKHMUTH COULD FALL IN DAYS, NATO HEAD SAYS AS RUSSIA CLAIM VICTORY OVER EASTERN HALF OF CITY
The strikes caused major damage to three Ukrainian power plants, knocked out the heat for half of Kiev's population and left Kharkiv, the country's second-largest city, without running water and other needs, the AP reports.
The attacks also cut off power to the Russian-occupied Zaporizhzhia nuclear power plant in southern Ukraine, leading International Atomic Energy Agency director general Rafael Grossi to warn the IAEA Board of Governors that "one day our luck will run out."
"Once again the Zaporizhzhia Nuclear Power Plant is running on emergency diesel engines, the last line of defence. had to operate in this emergency mode," Grossi said on Thursday.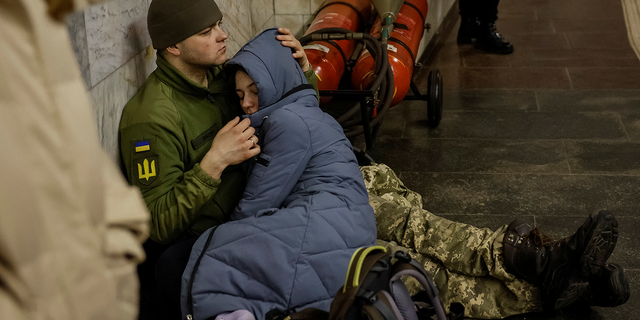 CLICK HERE TO GET THE FOX NEWS APP
"Let me remind you: this is the largest nuclear power plant in Europe. What are we doing? How can we sit here in this room this morning and allow this to happen?" she added. "This can't go on… We are the IAEA, we have to worry about nuclear safety."
"We roll a die every time," Grossi said. "And if we allow this to continue from time to time, one day our luck will run out.