AHMEDABAD: It was on March 11, 2013 that Usman Khawaja was summoned by Coach Mickey Arthur, Captain Michael Clarke and Manager Gavin Dovey to the team meeting room in Mohali. Then 26, and on his first tour of India, Khawaja probably expected to be picked in the playing XI for the third Test after Australia lost
the first two obediently to Chennai and Hyderabad. Much to his surprise, he was told by Arthur that he was "suspended" from playing the next test for not turning in the homework given to him. Team management opted to go with Steve Smith for the Mohali test instead. Khawaja was not alone. The all-rounder Shane Watson, Mitchell Johnson and James Pattinson were other players involved in what was infamously called the 'homework gate'.
LIVE UPDATES: DAY 2
Khawaja, who had a stop-start career, and not entirely for cricketing reasons, was back in India for the 2017 tour. But he wasn't chosen for any of the four tests, apparently because he couldn't not play spin and was just carrying drinks onto the field.
On this third Test tour, the 36-year-old Pakistani-born left-hander was easily the visiting team's best hitter. And on Thursday he got rid of the monkey with a hundred fights on day 1 of the fourth test against a quality offense.
Khawaja was asked if he felt vulnerable in spin bowling early in his career. He said, "Maybe to some extent. But think it was a self-fulfilling prophecy in its own way. People start saying that then perception is reality. People said 'you can't play spin'. I probably started to believe it myself.
"I didn't really get the support of people around me at the time. I didn't feel like the team was really supporting me, I didn't feel like the coaching staff and the selectors were really supporting me through this journey. It just made it so difficult. Whether or not I was, yes, I'm a better spin player now, there's no question.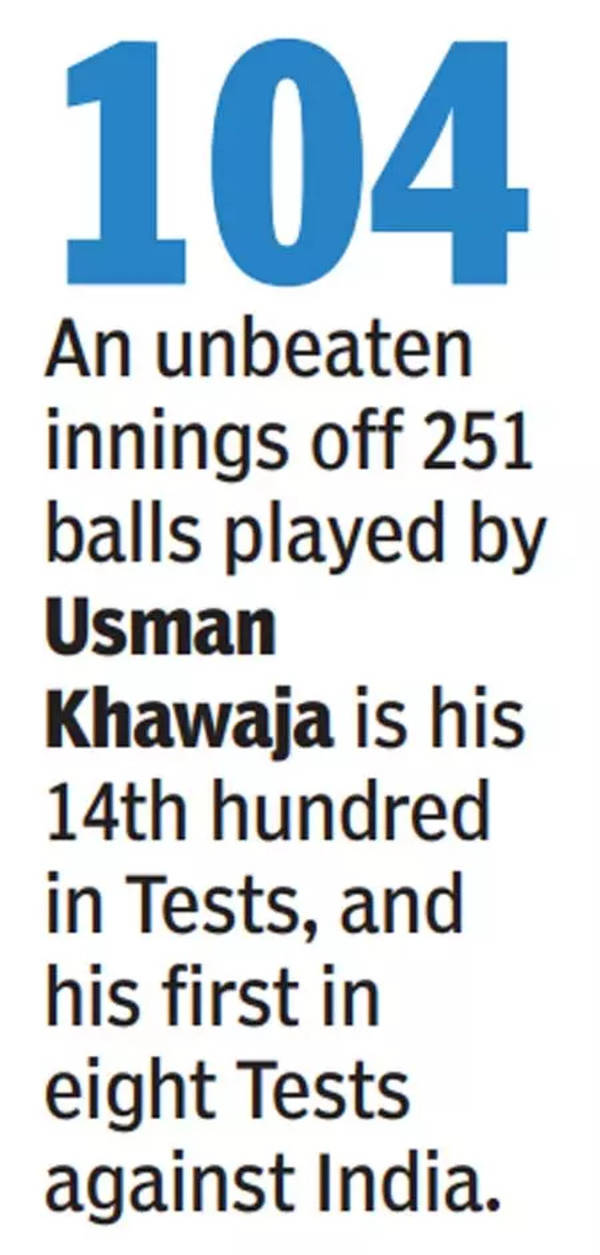 "I have more shooting, better defence. But I didn't really have the opportunity to learn at this early stage. Luckily enough I'm quite stubborn so I tried my best to learn. We had a few A tours here in India which helped a lot, I had to go back and figure it all out on my own.
Scoring his 14th Test hundred – and the first against India in the Tests, Khawaja said: "I don't think I've ever smiled so much getting a century, there was emotion in it, I done two tours of India before, I carried the drinks for eight Test matches before I got a chance here," a beaming Khawaja said after the day's game.

"In the middle of my career, I was told that I couldn't play spin and that's why I never had the opportunity to play in India. I had the opportunity to play in a white ball streak a few years ago and I was the man in the streak (he had scored two hundred), I had an opportunity here again with the red ball.
"It's just nice to go out there and tick off a hundred in India, which was something if you told me I would, five years ago, I'd think you were crazy. There was a lot of emotion, I just didn't expect that to happen.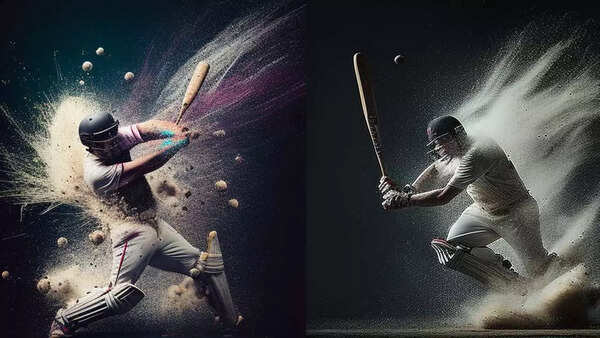 (AI Image)