Five suspects have been arrested in Mexico over the deadly kidnappings of four Americans who had crossed the border from Texas last week, a Mexican official confirmed on Friday.
The suspects were the same five men handed over by the Gulf Cartel on Thursday who they say were "responsible" for the killings, according to new French news agency AFP.
"THE [Fiscalía General de Justicia del Estado de Tamaulipas] completed an arrest warrant against 5 people linked to the March 3 events in #Matamoros for the crimes of aggravated kidnapping and simple intentional homicide," Tamaulipas Attorney General Irving Barrios Mojica wrote in a translated tweet on Friday.
He added that a sixth suspect "arrested in recent days" has been linked to the abductions.
MEXICAN SIGN 'APOLOGIES' IN LETTER FOR KIDDING AND MURDER OF AMERICANS, CONFIRMS MEMBERS 'ACCOUNTABLE'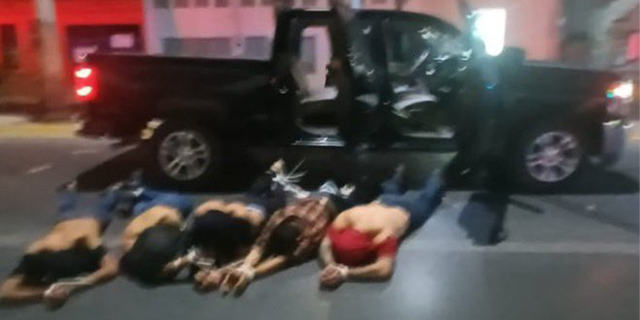 On Thursday, the Gulf Cartel apologized for the kidnapping of four Americans and the murder of two of them and a Mexican woman, saying it had handed over those "perpetrators" of the crimes to the authorities.
"We have decided to hand over those directly involved and responsible for the events, who at all times acted with their own decision making power and lack of discipline," the placard wrote in an apology letter obtained by the Associated Press that accompanied a photos of the five alleged suspects tied face down on the ground.
An unnamed state security official told the Associated Press five men were found tied up inside one of the vehicles authorities were looking for, along with the letter.
US GIVES 'DO NOT TRAVEL' NOTICE TO PARTS OF MEXICO AS SPRING BREAK APPROACH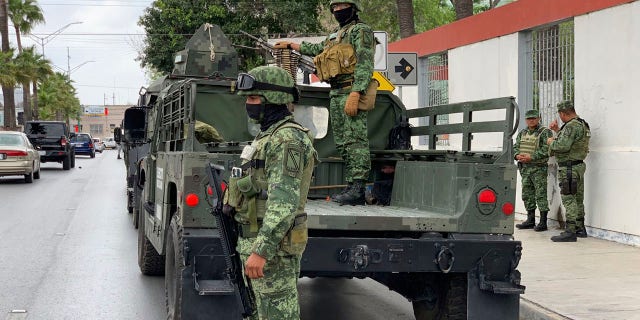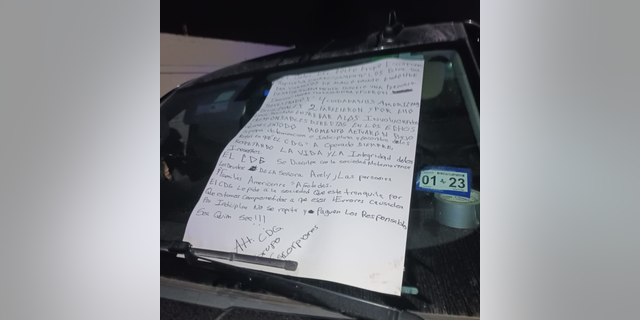 Members of a Mexican cartel kidnapped four Americans who crossed the border from Brownsville, Texas, into Matamoros, Tamaulipas, last week. Two of the Americans and an innocent Mexican bystander died in the crash, according to US Ambassador to Mexico Ken Salazar.
A domestic government document reviewed by Reuters indicated that Mexican law enforcement agencies are conducting an investigation into the possibility that the kidnapping occurred because cartel members believed Americans had invaded their territory.
The four Americans were identified as LaTavia McGee, Shaeed Woodard, Eric Williams and Zindell Brown, all from South Carolina. The FBI said it could not identify the survivors, but McGee and Williams were identified by their families as the survivors and Mexican officials confirmed Woodard and Brown as the deceased.
CLICK HERE TO GET THE FOX NEWS APP
US Attorney General Merrick Garland on Tuesday blamed the drug cartels for the incident and pledged that the DEA and FBI "are doing everything they can to dismantle, disrupt and ultimately prosecute cartel leaders and entire networks." on which they depend".
The State Department did not immediately respond to Fox News Digital's request for comment.
Peter Aitken of Fox News contributed to this report.