China says it has no ulterior motives in brokering Friday's peace talks between Iran and Saudi Arabia that saw the two Middle Eastern countries re-establish diplomatic ties after years of hostilities.
A spokesman for the country's foreign ministry said on Saturday that China "has no selfish interest in the Middle East."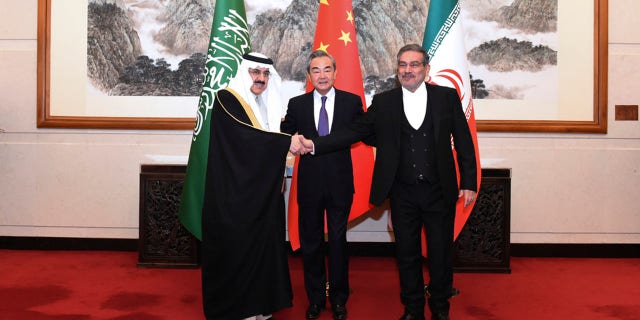 "We respect the stature of Middle Eastern countries as masters of the region and oppose geopolitical competition in the Middle East," the statement read. "China has no plans and will not try to fill [a] so-called blank or put on exclusive blocks."
Friday's deal to re-establish Iran-Saudi ties and reopen embassies after seven years was seen as a major diplomatic victory for China as Gulf Arab states sense the United States is reducing its presence in the Middle Orient.
CHINA MAY USE TIKTOK AS A TOOL OF 'PROPAGANDA', IT SHOULD BE 'ABSOLUTELY' BANNED, SEN. WARNER SAYS
Senior Chinese diplomat Wang Yi said the deal demonstrated China was a "reliable broker" who had "faithfully fulfilled its duties as a host country".
China is seen as a neutral side, with strong ties to both Iran and Saudi Arabia, as well as Israel and the Palestinian Authority.
Saturday's comments came after China hosted Iranian President Ebrahim Raisi last month to solidify ties between the two countries.
China is also a major buyer of Saudi oil. Chinese leader Xi Jinping visited Riyadh in December for meetings with oil-rich Gulf Arab nations crucial to China's energy supplies.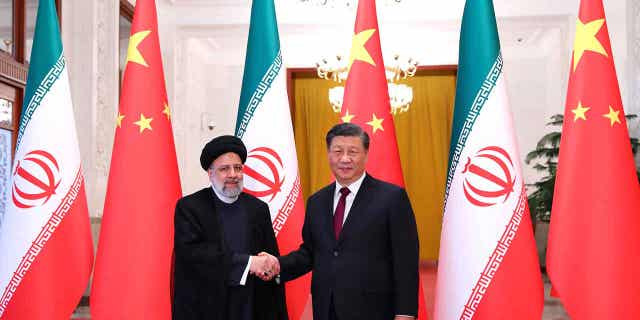 CLICK HERE TO GET THE FOX NEWS APP
Xi, whose administration has warned of "conflict and confrontation" with the US in recent days, was credited in a trilateral statement with facilitating Iran-Saudi talks through a "noble initiative" and personally agreeing to sponsor the negotiations which lasted from Monday until Friday.
The Associated Press contributed to this report.