A network of activists supporting rescue operations in the Mediterranean Sea accuses Italy of failing to offer timely assistance to a smuggling vessel in distress, causing a deadly shipwreck that has left at least 30 migrants missing and presumed dead in search operations and relief in Libya area.
Seventeen survivors were rescued on Sunday in an operation about 100 miles off the Libyan coast, partially coordinated by the Italian Coast Guard. The crash comes two weeks after another shipwreck off the coast of southern Italy claimed the lives of at least 79 people.
The wrecks have focused attention on Italian and European protocols for responding to suspected smuggling vessels; crossings across the deadly central Mediterranean Sea have doubled in the past year.
Migrants in the most recent incident died when their wooden boat capsized when a cargo vessel, the Froland, approached the distressed boat carrying nearly 50 people.
Alarm Phone, which notifies authorities of migrants in need of rescue, said it had informed Italian, Libyan and Maltese authorities of the boat's location, stressing that it was in danger due to high waves. He said the migrants died due to the "deadly lack of assistance from the Italian authorities", noting that the same vessel was spotted nine hours after its initial report by another group operating surveillance flights.
Deadly clashes rock Libya's capital, killing 13 civilians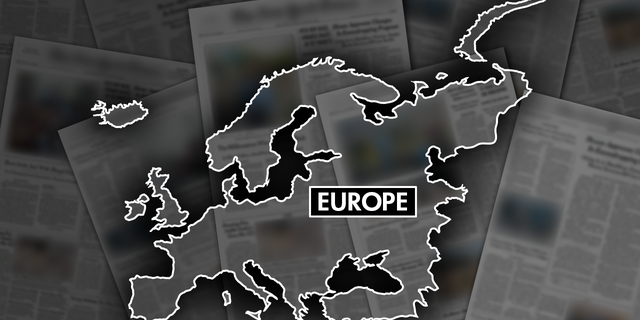 CLICK HERE TO GET THE FOX NEWS APP
"This delay, one of many systematic delays Alarm Phone has documented over the years, has proven deadly," the organization said Sunday. "They would be alive if Europe hadn't decided to let them drown."
Italy has denied it has not responded to migrant boats in distress, and Prime Minister Giorgia Meloni will answer questions in parliament this week about Italy's response to the shipwreck off Calabria two weeks ago. Italian authorities brought more than 1,000 rescued migrants to Italian shores over the weekend.
Regarding Sunday's sinking, Italy's coastguard said it had asked three merchant ships to respond to the emergency after Libyan authorities told them they were unable to do so. Another vessel was already in the area and was in direct contact with the Alarm Phone.
Froland, which was the first to arrive, rescued 17 survivors. He was taking two of them to Malta for urgent medical treatment and would continue to Italy with the other 15.
Cargo vessels are continuing the search for the missing migrants, assisted by aerial surveillance flights operated by European border control, Frontex, the Italian coastguard said.