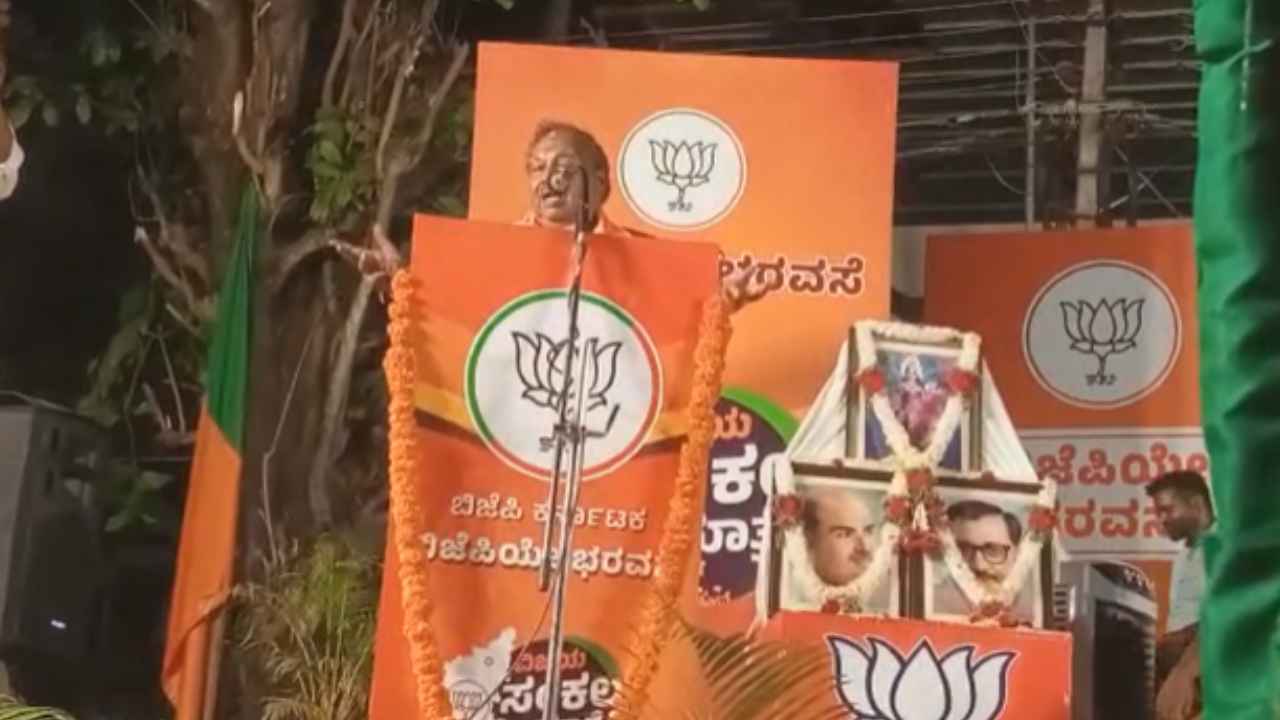 MANGALURU: Former Minister of Karnataka K. S. Eshwarappa fueled controversy by making a controversial remark about azaan during the Bharatiya Janata Party (BJP). Vijay Sankalp Yatra Sunday at Kavoor of Mangaluru.
While addressing a gathering, Eshwarappa interrupted his speech for a second on hearing azaan from a nearby mosque, but was quick to respond to objection to the sound.
"This is a headache wherever you go. There is the Supreme Court ruling. This khatam (will stop) today or tomorrow and should have no doubts about it," he said.
He went on to ask if Allah could hear only when yelled through the loudspeakers.
"If he needs a speaker, then we have to call him deaf," she said.
The minister told reporters on Monday: "With the elections in mind, we will not compromise on ideology. Muslims who believe in nationalism are with us and will vote for us. Only Muslims who support PFI and SDPI are not with us. I was just expressing the feelings of ordinary people, especially students who face problems while preparing for exams. Anything that poses a problem to Indian culture will be stopped in stages. Sooner or later 'Azaan' will also stop," he said.
When asked whether 'bhajans' and other religious events won't cause trouble for the public, he said that bhajan aims at 'Dharma Jagruthi' and that there should also be some reform, referring to the use of loudspeakers.
Criticizing the senior BJP leader's remarks, Dakshina Kannada District Muslim Okkoota Chairman K Ashraf said, "Eshwarappa finds the sounds of religious rituals irritating. He has lost control of what he is saying and is abusing a religion. Instead of highlighting the public's problems, the former minister is dedicated to making provocative statements at the community level. He let the senior leaders of BJP ask Eshwarappa to check what he says".