Republicans on the Senate Banking Committee on Monday said the quick collapse of Silicon Valley Bank and the sudden need for a bailout plan shows federal regulators may not have been as aware of the situation as they should have been.
Sen. Cynthia Lummis, R-Wyo., accused regulators of being "asleep at the wheel" in a statement to Fox News Digital after the sixteenth-largest US bank collapsed within roughly 48 hours. A short while later, federal regulators shut down the cryptocurrency-focused Signature Bank in New York.
"As a member of the Senate Banking Committee, I have been following the events of the last week closely. These events are the result of some federal bank regulators being asleep at the wheel and shockingly poor management by an isolated number of banks," Lummis told Fox News Digital.
She also stood firm against "any bailout of these banks" beyond the current federal requirements—after the Biden administration vowed that investor funds will be fully recovered, beyond the $250,000 maximum deposit protected by the Federal Deposit Insurance Corporation (FDIC). "A bailout would encourage risky behaviors by similar institutions down the road," she said.
BIDEN DEFENDS US BANKING SYSTEM AFTER SILICON VALLEY BANK'S HISTORIC COLLAPSE
Biden officials have insisted that they are not dancing out SVB's investors, and that funds used to make bank customers whole would not be paid for with taxpayer receipts, but with fees collected from banks.
Silicon Valley Bank was shut down by regulators following a rush of investors withdrawing funds, resulting in the largest US bank failure since the 2008 financial crisis.
Lummis said she would "continue to be engaged on this issue" and expressed confidence that "Wyoming's banks and credit unions remain strong."
She did add that she is "seriously concerned that Wyoming banks will be charged higher insurance premiums to pay for the FDIC recovering uninsured deposits."
SILICON VALLEY BAN COLLAPSE: KEVIN MCCARTHY SAYS LARGER BANK ACQUIREMENT MAY BE 'BEST OPTION' TO COLL MARKETS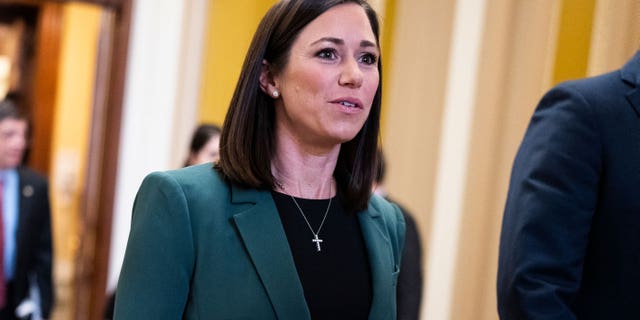 Sen. Katie Britt, R-Ala., another member of the Banking Committee, listed off multiple questions she still had about the financial turmoil in comments to Fox News Digital just before Senate Republicans received their own briefing on it — after claiming many were excluded from the Treasury's initial briefing to Congress on Sunday night.
"Why did regulators not see this coming? Did Silicon Valley's focus on ESG distract from their fiduciary responsibilities, in turn contributing to its collapse?" Britt asked.
FORMER CEO OF UBS ISSUES HARSH WARNING ON SVB COLLAPSE: THIS WILL CONSUMERS 'A LOT OF ANXIETY'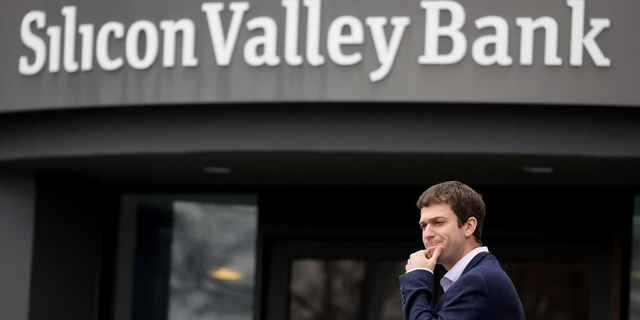 "Ultimately, American taxpayers should not have to foot the bill for bank executives' mismanagement and regulators' failure. I will continue to support the strength of our financial system, which is crucial to hardworking families, small businesses, retirees, and communities in every corner of our nation."
CLICK HERE TO GET THE FOX NEWS APP
Sen. Tim Scott, RS.C., the top Republican on the banking panel, also signaled wariness at too much federal intervention in a press statement made on Sunday night.
"Building a culture of government intervention does nothing to stop future institutions from relying on the government to swoop in after taking excessive risks," Scott said at the time.