A suspected member of an international smuggling ring believed to have smuggled thousands of people across the English Channel has been arrested in Germany.
The 41 year old man German citizen was arrested following a raid on a farm in Lotte, Westphalia, northwestern Germany, in the early hours of Tuesday.
The man, named Dirk P by Der Spiegel, is accused of storing equipment such as inflatable boats, boat engines and life jackets on his property.
He is also suspected of "inhumane and potentially deadly smuggling as well as membership of a criminal organization", according to a European arrest warrant issued by the Belgian authorities.
When officers arrived at the farm this morning, the suspect fled.
A police dog later found him hiding in the attic.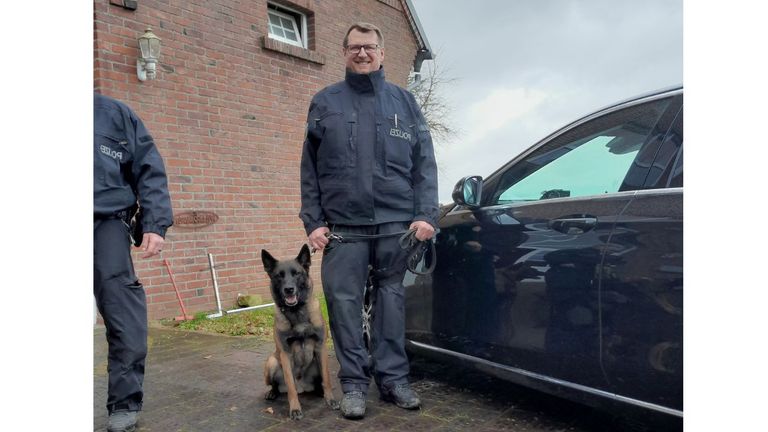 Today's arrest follows the largest-ever international operation against a gang accused of move up to 10,000 people across the Channel in small boats.
A total of 39 suspected smugglers or sympathizers were arrested and 52 properties were raided as part of the joint operation by authorities from the UK, France, Germany, Belgium and the Netherlands in July 2022.
Learn more:
Shooting in Hamburg: a former member of the congregation committed suicide after killing six people
Braverman strikes amid migration bill backlash
Sir Keir Starmer on Labour's asylum plans
During searches in Germany last summer, numerous pieces of evidence were seized, including 119 inflatable boats, 33 boat engines, 966 life jackets, 64 mobile phones and tablets and around 27,000 euros in cash.
What is the Illegal Migration Agreement between the UK and France?

It is claimed the group charged around €3,500 (£3,000) for a place on a dinghy, often packing up to 60 people on board as they were sent on the perilous journey from France.
In total, more than 45,000 people are believed to have arrived in the UK on small boats last year.