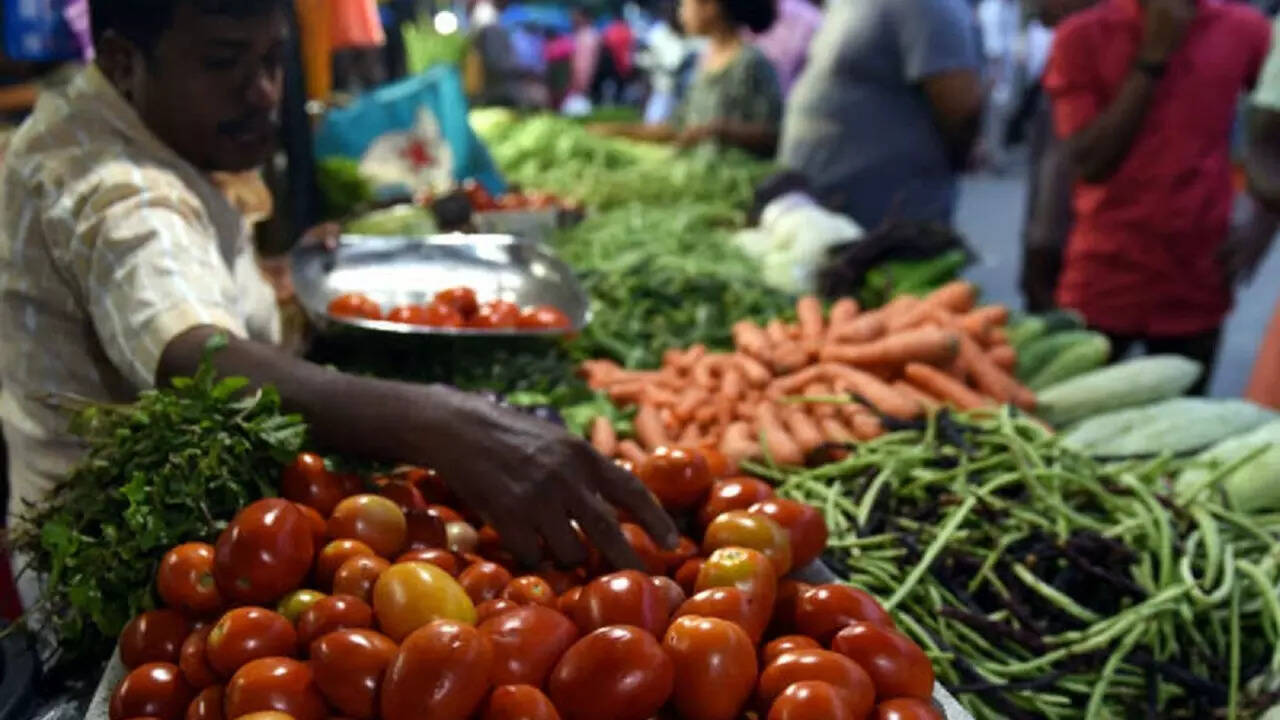 NEW DELHI: Retail inflation eased slightly in February but remained above RBI's comfort level in the wake of stubborn food prices, triggering concerns about another interest rate hike by the central bank when it next revises monetary policy.
Data released on Monday by the National Statistics Office (NSO) showed retail inflation, as measured by the consumer price index (CPI), rose 6.4% annually in February, somewhat more slowly compared with 6.5% in January, but remained above the central bank's upper tolerance band for the second consecutive month. The food price index was close to 6%, similar to January's level. Rural inflation was 6.7% while urban inflation was 6.1%.
Inflation for cereals continued to run in double digits at 16.7%, while that for milk and dairy products was 9.7%. Spice's inflation was also in the double digits at 20.2%. Core inflation, which excludes food and fuel, remained at 6%, which experts described as "worrying".
Vegetable prices remained in deflationary territory, contracting by 11.6%.
"The prediction of record grain and legume production from the second advance estimate of grain production is comforting.
However, the likelihood of a heat wave in March before Rabbi harvest adds to concerns surrounding food inflation.
Furthermore, risks on the food inflation front remain elevated due to the threat of the El Nino effect on Kharif's crops," he said Rajani Sinhachief economist at CareEdge.
Inflationary pressures remained stubborn after showing signs of easing and economists said the RBI could make another interest rate hike. "This press reiterates our view that the RBI is likely to hike rates again in its April policy by 25 basis points," HDFC Bank said in a statement.