German police said on Tuesday that two children are in custody suspected of killing a 12-year-old girl who was found dead earlier this week in the western town of Freudenberg in a case that has shocked the country.
The girl, identified only by the name Louise for privacy reasons, went missing on Saturday after visiting a friend. She was found stabbed to death in woodland near a former train station on Sunday after a massive search by police.
Prosecutor Mario Mannweiler told reporters that "we must assume that the crime was committed by two children from (the victim's) circle of acquaintances."
The two suspects, aged 12 and 13, have confessed to the murder, police officer Florian Locker said.
IN GERMANY CATHOLIC BISHOPS ASK FOR THE BLESSING OF HOMOSEXAL UNIONS
Citing the suspects' ages, officials declined to provide further details about their identity, gender, motives or whether they knew the victim at school.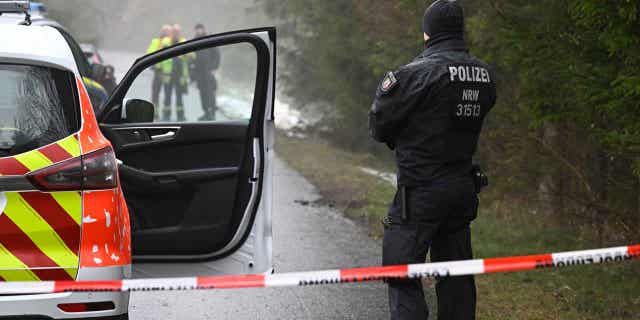 Due to their young age, the two children are below the age of criminal responsibility which is 14 in Germany. They were therefore not arrested but taken into custody by a youth welfare office.
GERMAN AUTHORITIES: BOUNDS FIRE INSIDE THE CHURCH CAUSING SEVERAL DEATHS
Police said the victim had multiple stab wounds and died of blood loss.
The governor of the state of North Rhine-Westphalia, where Freudenberg is located, said he was shocked by the killing.
CLICK HERE TO GET THE FOX NEWS APP
"North Rhine-Westphalia is in mourning," said Hendrik Wuest. "It is incomprehensible and unbearable that children are capable of such horrific acts."
He promised that the authorities would do everything in their power to shed light on the motives and circumstances of the crime.