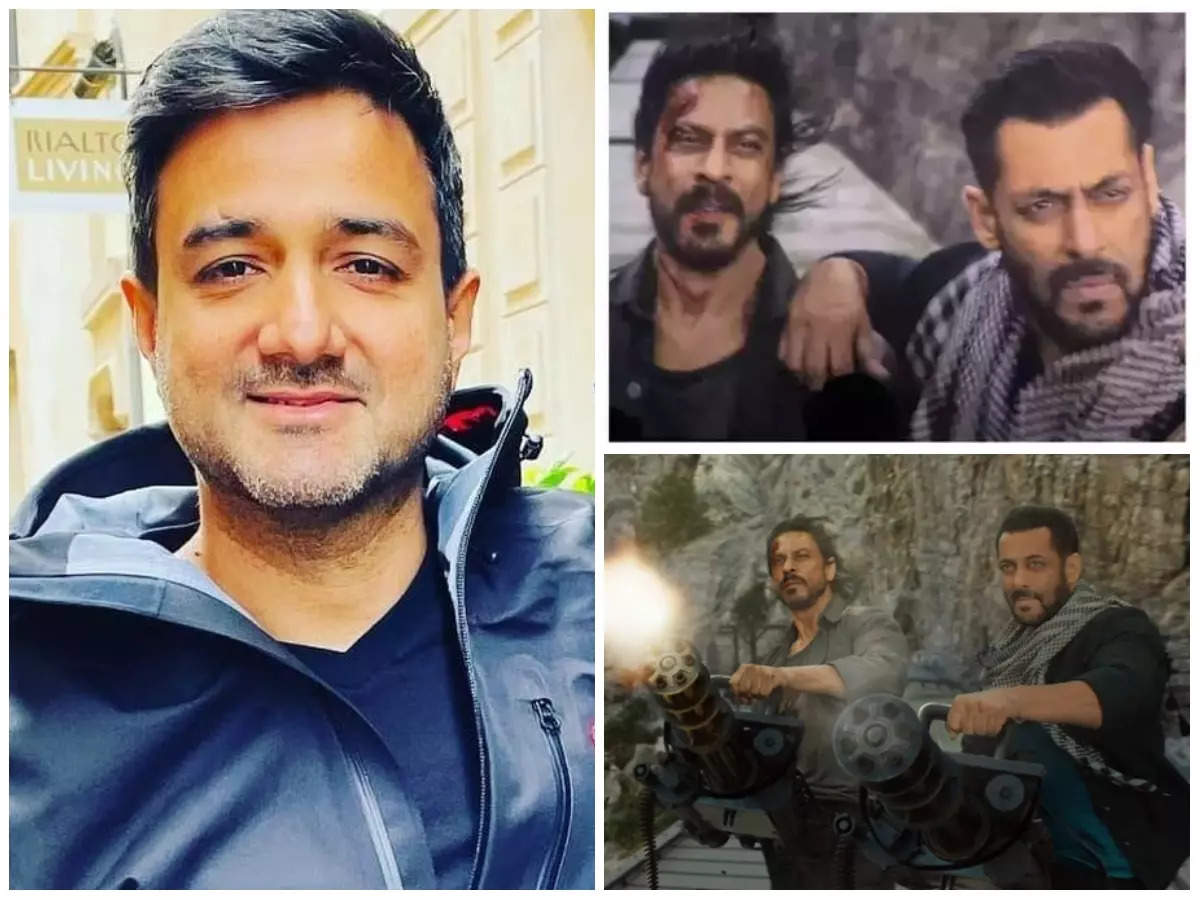 'Pathaan' was recently crowned as the highest grossing Hindi film ever, after overtaking 'Baahubali: The Conclusion' with its huge box office score. Siddharth Anand and the 'Pathaan' team are basking in the glory of delivering the biggest hit since the pandemic. Having achieved this feat, the director is beaming with pride. In an exclusive interaction with ETimes, Siddharth Anand talks about the success, gives an update on the 'Pathaan' sequel, his experience working with SRK and Salman Khan, keeping the trolls at bay and much more. Extracts:
What was your first reaction to crossing Pathaan and Baahubali collections?
Actually I was cruising for Fighter in Hyderabad and the moment he went through 'Baahubali' message collection came. It was a moment we've been waiting for so long, the climb from 400 crore to 515 crore is steep and tough, and we were just praying the film doesn't slow down. So when it actually happened, there was a sense of numbness. Just the fact that Pathaan was loved so much, during the journey, that after receiving the label of 'No. 1 movie', our hearts were full.
Do you think the box office numbers add some pressure on the sequels?
That pressure is definitely there, I call it good pressure. It also empowers you in a way that there are now people who want to see 'your movie' more than just 'the movie'. There are certain expectations from you of quality and it is always good. I prefer the pressure of expectations rather than the other way around.
What was SRK's reaction when you first contacted him about Pathaan?
His reaction was: "I've been waiting for this kind of movie!". And things fell into place, it just felt like the universe was conspiring in our favor to allow us to make this movie. The casting, the timing, everything fell into place.
Do you think the box office numbers are enough to rule out haters, trolls and boycott calls?
It's not turning them off, but it's definitely giving hope in the right direction. Just put your head down and work towards a good film and the results will come, everything else is just noise.
How was the atmosphere on the set when SRK and Salman met, how was the atmosphere on the sets?
They had so much love for each other, there was so much positivity, they wanted to give each other space rather than hogging a scene or sequence. They were selfless and that only shows on screen.
Is Pathaan 2 Happening?
We are so immersed in the Pathaan euphoria that nothing else is happening right now. He's still doing so well, by the grace of God, so the sequel journey, whenever he does, we're going to make a big announcement about it.