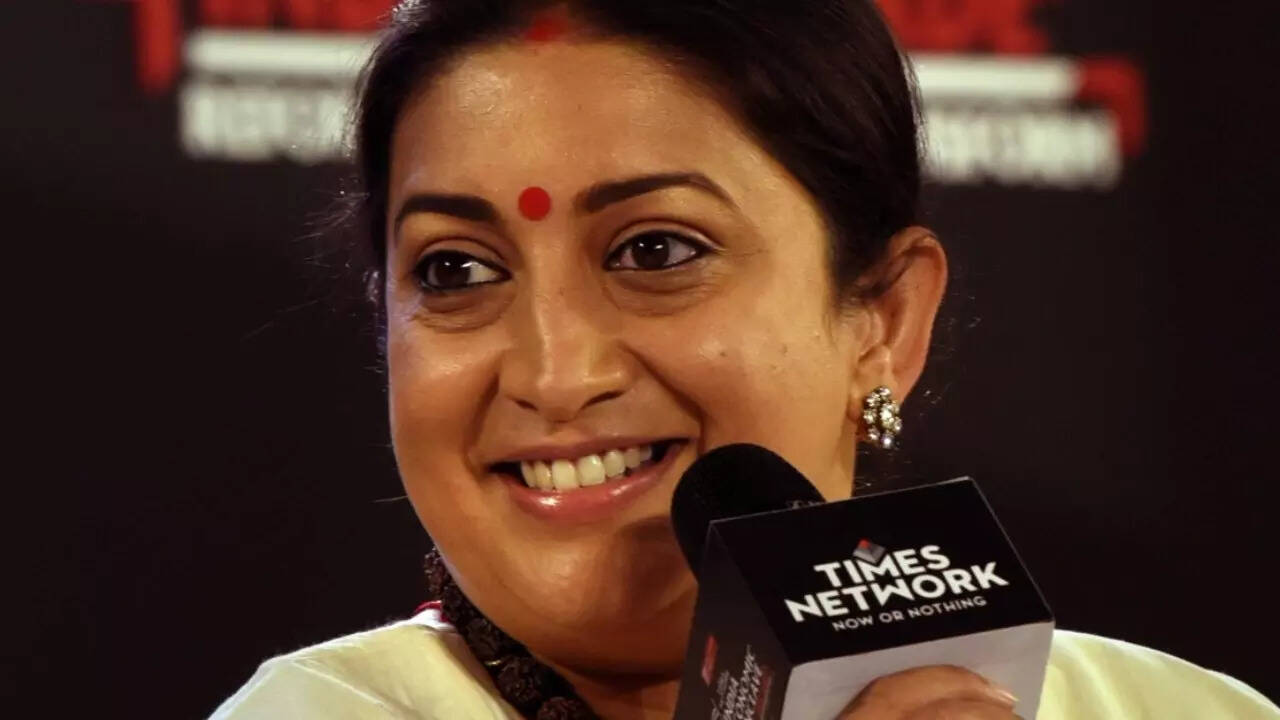 NEW DELHI: Affirming its demand for an apology from Rahul Gandhi, the BJP launched a new salvo on Wednesday at the Congress leaders saying that India's democracy is not in danger, but the Congress party has been led to "perish politics" by the people for the kind of behavior its leader had displayed abroad.
At a press conference, the Union Minister Smrit Irani said Gandhi's grievance against Prime Minister Narendra Modi has taken the form of a grievance against India and said Wayanad MP must apologize to Parliament for your comments.
During his recent interactions in the UK, Gandhi said India's democratic structures are under attack and there is a "full-scale assault" on the country's institutions.
"At the foot of India's colonial past, Gandhi lamented the lack of foreign intervention in Indian democracy. This is to stop India's resilient growth story under Prime Minister Modi's leadership," he said.
The minister said Gandhi said he did not have access to conversations in Indian universities and that for him it was an indication of the death of democracy. He said the opposition leader visited a university in the national capital in 2016 and supported the slogan "Bharat tere tukde honge".
Gandhi also claimed that democracy had been "blasted to smithereens" in India, Irani accused. "However, this gentleman in J&K, during the 'Bharat jodo yatra' said that all is well in India," he said.
"Was that a lie, Mr. Gandhi? Your declaration in India or your declaration in England? she asked.
Irani said that Rahul Gandhi during his interactions in the UK not only attacked the magnificence of the country's parliament but also the supremacy of institutions "such as the Supreme Court of India and the Electoral Commission of India".
"Democracy, Mr. Gandhi, is not in danger. The Congress party has been led to political death by the Indian people for this very behavior you have displayed against the nation-state abroad," he added. The union minister said that every Indian citizen apologizes to Gandhi as the Parliament is not simply an amalgamation of MPs, but the voice of the Indian people and the "constitutional reflection" of their will.
"It is shameful that Rahul Gandhi, instead of coming to Parliament and apologizing for his undemocratic outburst against India, is trying to be absent from Parliament today," he said.
"When the Gandhi family orders members and women of Congress to tear up papers and throw them at the speaker's chair in Lok Sabha, that is democracy," he demanded.