NEW DELHI: The preparation of the Indian team for this year ODI World Cup seems to have hit a snag with recurring injuries to some primary players. With Shreyas Iyer ruled out of the upcoming three-match ODI series against Australia and a substantial part of the IPL, the Indian cricket board (BCCI) and team management are seeking answers from the sports science department at the National Cricket Academy (ANC) in Bangalore.
Iyer is the latest to join a fairly long list of players who have broken down during a game after being declared fit by the NCA. The council also kept it secret Jasprit Bumraof the New Zealand operation. The team management was already frustrated with Deepak Chahar's frequent breakdowns.
Team management and national selectors had agreed in January that they would play a core group of around 18-20 players ahead of the ODI World Cup, after coming under heavy criticism for rotating too many players last year before the ODI World Cup T20 World.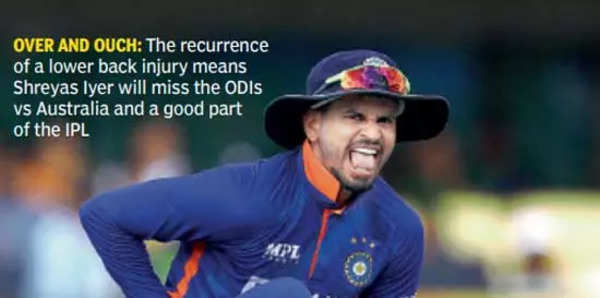 "How can you be expected to play with a small group when the main players are collapsing despite such careful workload management? The matter was raised with NCA. Team management and selectors are back to creating a string of reserve players now. There has to be someone responsible for this," a source told TOI.
Apart from Bumrah, Iyer and Chahar, the team management had identified Prasidh Krishna as being prepared for the ODI World Cup. As it turned out, he too had back surgery and will miss the IPL. The board had decided that players should demonstrate their match eligibility in domestic cricket, but in Iyer's case this was not complied with.
The baffling thing for the men in charge is that there are very few players who barely play even 30 international matches a year. Krishna has not played a single competitive match since an ODI in Zimbabwe last August.
It was suggested last year that Bumrah would have to have surgery but it was delayed keeping in mind the T20 World Cup. NCA waited for Krishna to recover through rehabilitation, but he eventually had to undergo surgery.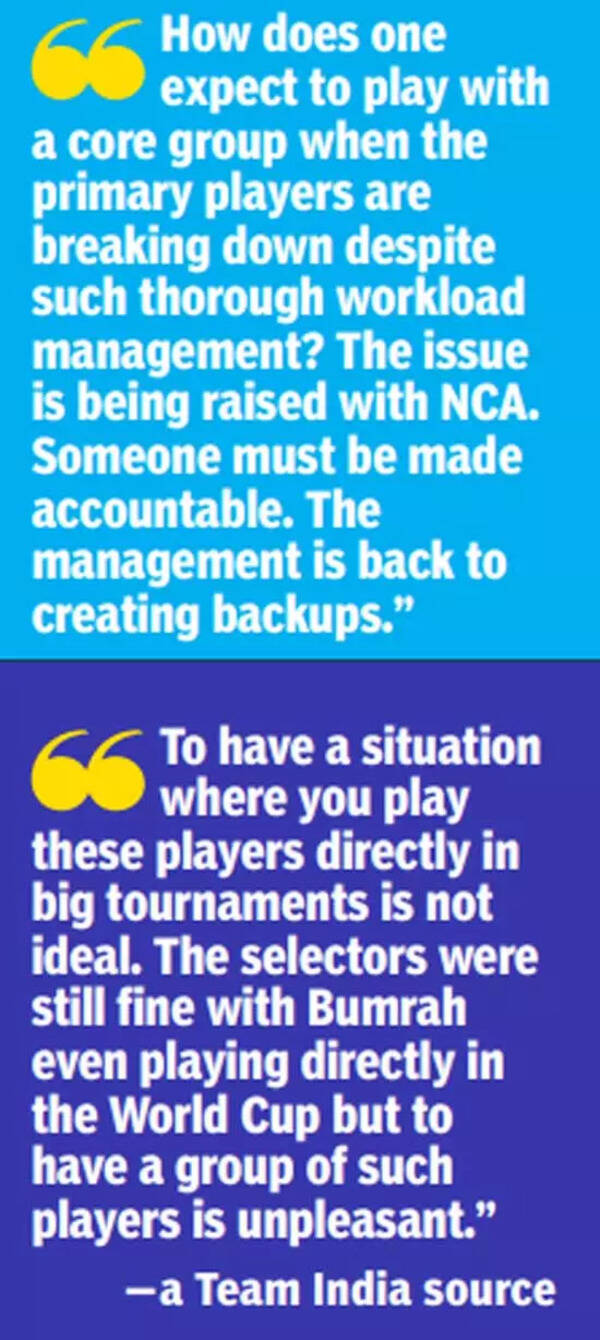 The BCCI had overhauled the entire NCA structure last year when Nitin Patel was promoted from Team India's physio to head of sports science and medicine ahead of three other strong contenders.
There is a dedicated team working on the 'return to play' of players.
"These injuries that are happening now are serious. They would take a long time to recover and get back to full strength. Creating a stable team has become a challenge. The NCA has dealt with "targeted" and "emerging" players in the state sides.
"Having a situation where you face these players directly in big tournaments is not ideal. The selectors were still fine with Bumrah also playing directly in the World Cup but having a group of players like that is unfortunate," the source added.
Team management is also unsure of the next line of pacers. There were a few picks for the Indian team but injuries were frequent. Avesh Khan, who was sidelined after the Asia Cup last September, cracked in the middle of a Ranji Trophy season while bowling very well. He returned to NCA and joined the Madhya Pradesh team in the later part of the tournament.
Indian cricket has tried to hit the reset button and altered its preparation after the disappointment of the last T20 world cup. The team management is trying to correct the mistakes. It's time for the NCA to provide support.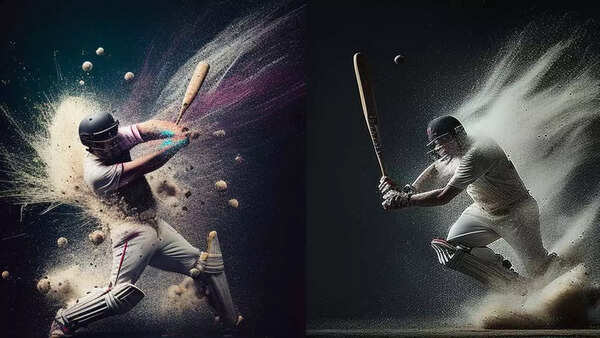 (AI Image)