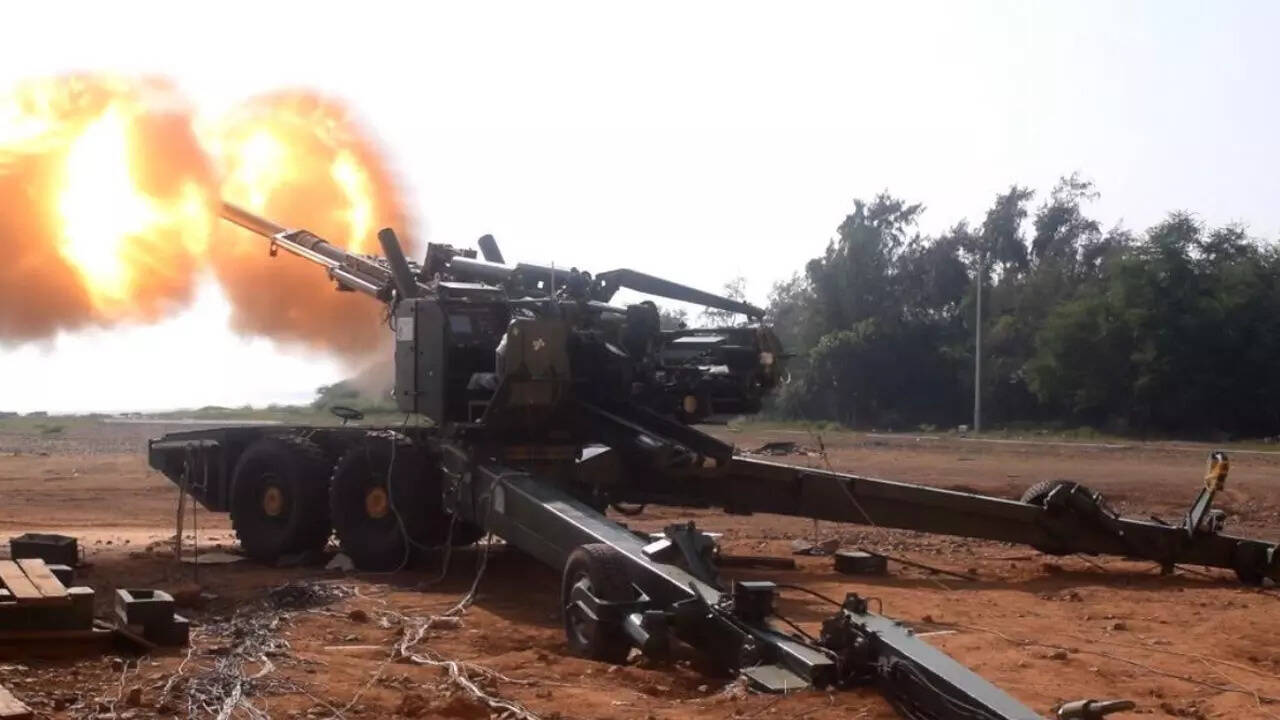 NEW DELHI: The Defense Ministry on Thursday gave preliminary approval to major military modernization projects worth Rs 70,584 crore, which included 69 maritime helicopters, 225 BrahMos supersonic cruise missiles and 307 heavy artillery guns.
The Defense Procurement Board led by Rajnath Singh (DAC) granted the acceptance of need (AoN), which is the first stage of the lengthy procurement process, to all projects in the category 'Buy IDDM' (In-house design, development and production).
While some of these projects are still in the planning and development stages, others will eventually need to be approved by the Prime Minister's Cabinet Committee on Security due to their enormous costs.
The largest proposal approved was Rs 32,000 crore for 60 'marine utility helicopters' developed by Hindustan Aeronautics. In the 5.5-tonne class as Operational Advanced Light Helicopters (ALH), these helicopters will have foldable rotors for deployment on warships. The DAC has also cleared the Rs 3,800 crore procurement of nine ALH Mark-III helicopters for the Coast Guard.
Another major procurement was Rs 20,000 crore for 225 BrahMos extended-range missiles, flying nearly three times the speed of sound at Mach 2.8, for destroyers and front-line frigates, TOI previously reported.
A separate much smaller contract for next-generation BrahMos maritime mobile coastal batteries will also be signed this month. With an attack range now extended to 450 km from its original 290 km, BrahMos has become the "first conventional (non-nuclear) strike weapon" for the armed forces, with contracts worth more than Rs 38,000 crore already signed in the course Some years.
Another significant benefit was the nod to DAC's Rs 8,526 crore procurement of 307 Advanced Towed Artillery Gun Systems (ATAGS), which the DRDO claims are best in their class with a maximum attack range of 48km .
This will be the first order for ATAGS in 155mm/52 calibre, which has Bharat Forge and Tata Advanced Systems as manufacturing partners. There will be more such orders because the Army has a long-term requirement for 1,580 such weapons, TOI previously reported.
Overall, the Navy it accounted for more than Rs 56,000 crore of the total authorized proposals, which also included Shakti electronic warfare systems for warships to counter enemy operations. The IAF, in turn, will obtain long-range weapons, which will be designed, developed and integrated internally on Sukhoi-30MKI fighters.
"To keep pace with emerging technologies and counter adversaries on the western and northern fronts, a need has been felt for the new weapons and their integration with delivery platforms," ​​an official said.
There was also the Rs 1,300 crore AoN for a medium speed marine diesel engine. "This is the first time India has ventured into developing and manufacturing such engines to achieve self-sufficiency," he said.
"The total AoN granted for capital acquisitions in fiscal year 2022-23 is now more than Rs 2.71 lakh crore. Out of these, nearly 99% of the procurements come from Indian industries," he added.