North Korea has launched another suspected ballistic missile, Japanese officials said Thursday local time, hours before a scheduled summit between South Korea and Japanese leaders.
Japanese Prime Minister Fumio Kishida's office tweeted about the launch. A follow-up tweet said the government was ensuring the safety "of aircraft, ships and other assets" and taking all possible measures "as a precaution, including readiness for the unexpected".
NORTH KOREA LAUNCH TWO CRUISE MISSILES FROM A SUBMARINE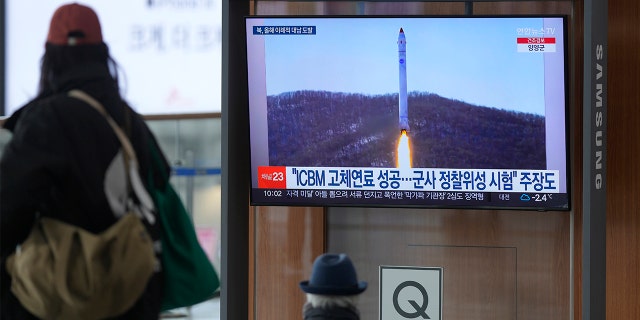 The South Korean military said the missile was fired towards the East Sea. The launch came hours before South Korean President Yoon Suk Yeol and Kishida met in Tokyo to discuss various issues, including
It also came amid South Korea's ongoing exercise Freedom Shield (FS), which the North has denounced as "preparations for a war of aggression" against it, South Korean news agency Yonhap reported. .
CLICK TO GET THE FOX NEWS APP
North Korea launched two short-range ballistic missiles on Tuesday, which landed off the country's east coast, officials said.