A new space suit designed for astronauts hoping to land on the moon has been demonstrated in Texas.
NASA has awarded Houston-based company Axiom Space a $228.5 million contract to supply suits for the first moon landing in more than 50 years.
The space agency aims no earlier than the end of 2025 to land two astronauts on the south pole of the moon.
The suits are designed to be more flexible than before, with Axiom Space lead engineer Jim Stein being able to crouch and twist at the waist.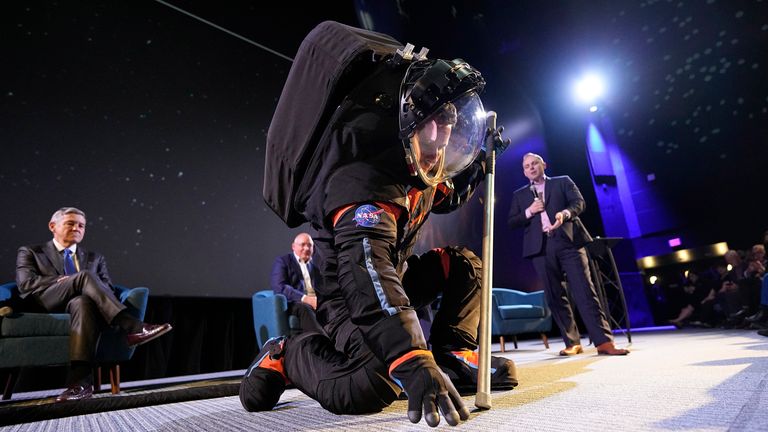 While the finished item will be white, to reflect heat and keep future moonwalkers cool, the outfit shown was black.
It also provides extra protection from the hostile environment of the moon and will be available in a range of sizes.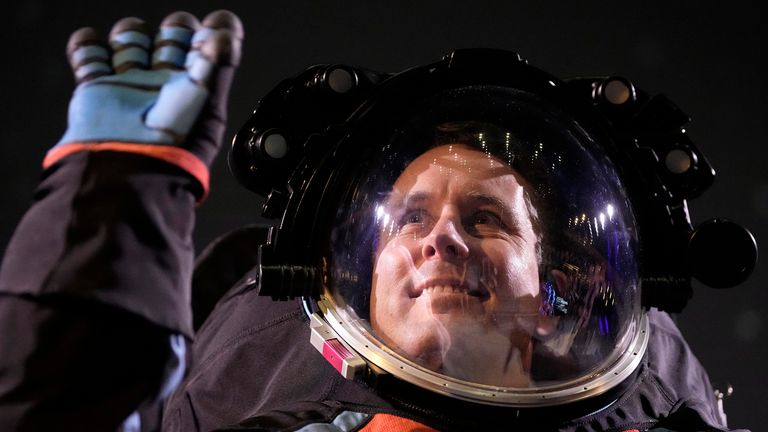 The company said it expects to have versions available for NASA training purposes by the end of the summer.
The final version will be different, the company said.