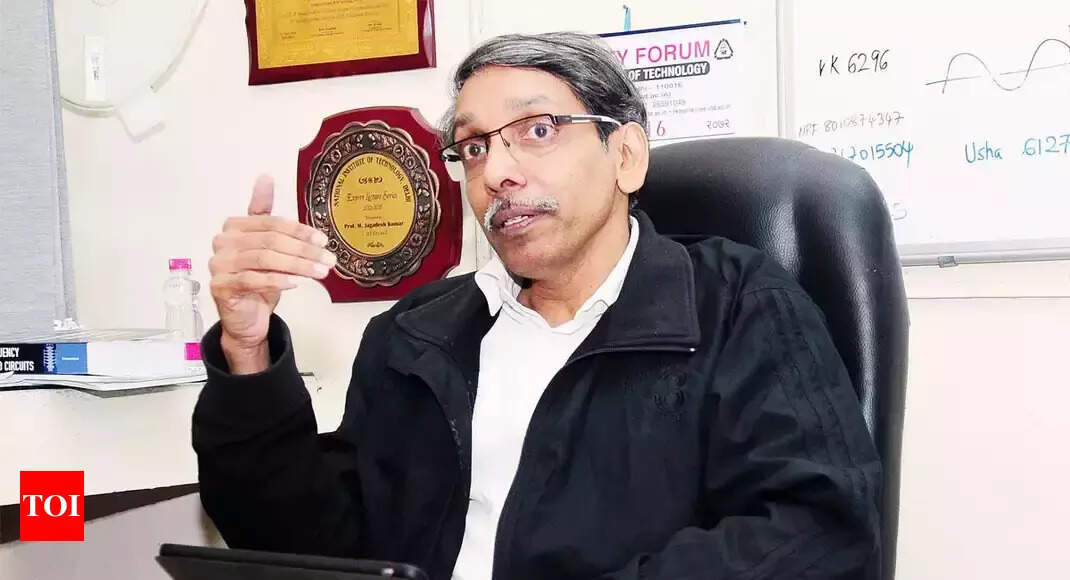 NEW DELHI: African and Gulf nations Thailand and Vietnam are among potential destinations for Indian universities to set up their offshore campuses, the regulations for which are ready and will be announced in a month, according to UGC president M Jagadesh Kumar.
In an interview with PTI, Kumar said that several countries are stepping up to provide infrastructure for Indian universities to set up overseas campuses and the University Scholarship Committee (UGC) will guide institutions in identifying countries where they can set up their offshore campuses.
"In India, we have a huge university ecosystem. There are outstanding universities, both in central government, state government funded and private universities. We want to encourage these universities to set up their campuses abroad. provide the infrastructure for our universities to set up their campus.
"We have countries where we have a large Indian diaspora who want our campuses to come and provide education," he said.
When asked which countries have expressed interest in welcoming Indian universities, Kumar replied "several African countries".
"There is huge potential for setting up campuses in African countries. Thailand, Vietnam and a few Gulf countries…there is immense interest and the opportunities are also immense. It's just that we haven't had any enabling regulations so far. ", he added.
Several Indian Institutes of Technology (IIT) have received applications from Middle Eastern and South Asian countries to establish their campuses. While IIT Delhi is considering setting up a campus in the UAE, IIT Madras is exploring options in Sri Lanka, Nepal and Tanzania. IIT campuses are also in the pipeline in Egypt, Thailand, Malaysia and the United Kingdom.
"IITs are known as institutions of national importance, they work under the Council of IIT. It has its own rules and regulations by which they can set up their own campuses. Some IITs are already working on it," he said.
Last month the UGC announced that foreign universities could set up their campuses in India for the first time and unveiled a draft regulation, under which these universities can also decide the admission process, tuition structure and repatriate your funds back home.
Kumar said the final rules that will take into account the feedback received from stakeholders will also be announced within a month.
"This regulation of UGC to bring campuses of foreign educational institutions to India is being widely discussed in our country due to the possible benefits it can bring to our students. The regulation is being finalized now. We have also had discussions with various delegations of overseas universities that have visited UGC, we have submitted a draft for feedback and we have received excellent feedback. In another month or so, we will be able to release the final regulations," he said.
The UGC had in 2021 changed its regulations, allowing institutions of eminence to establish campuses abroad after receiving certificates without objection from the ministries of Foreign Affairs AND Internal affairs.