Greece announced on Friday a minimum wage hike that will return wages to levels that existed before sweeping cuts were imposed more than a decade ago during an international bailout.
Prime Minister Kyriakos Mitsotakis said the minimum gross monthly wage would rise on April 1 to 780 euros from 713 euros. "I'm under no illusions. We know that wages in our country are still low and are being squeezed even more by inflation," said Mitsotakis, whose centre-right government faces general elections in the spring.
Under pressure from lenders, Greece imposed severe pay cuts in 2012 during bailout programs funded by a European Union bailout fund and the International Monetary Fund. As the country was on the verge of bankruptcy, the government took control of wage policy – previously established through union negotiations – and cut the minimum monthly wage from €751 to €586.
GREECE REOPENS TOURISM SECTORS IN MAY, PRIME MINISTER SAYS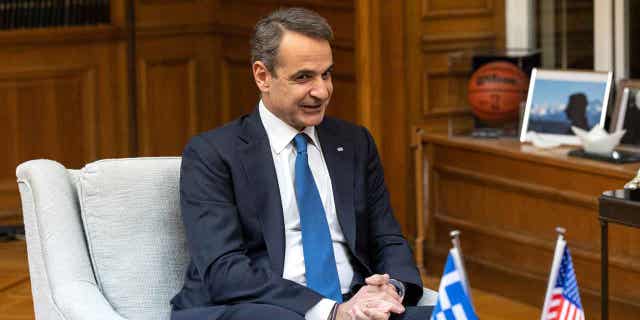 CLICK HERE TO GET THE FOX NEWS APP
Greek salaries are paid in 14 installments a year, to provide extras at Christmas, Easter and during the summer holidays. Averaged over 12 installments, the new minimum gross monthly salary will rise to 910 euros.