Pakistani police have filed terrorism and other charges against former Prime Minister Imran Khan, along with 17 of his aides and dozens of his supporters.
Sunday's decision came after supporters of the ousted prime minister clashes with security forces in the country's capital, Islamabad a day before.
Mr KhanSupporters lashed out at police outside a court for several hours on Saturday, where the 70-year-old former prime minister was due to appear to face corruption charges.
Petrol bombs and rocks were also thrown at police during the search of Mr Khan's home.
Officers responded with tear gas as they clashed with baton-wielding supporters of the politician in the eastern city of Lahore on Saturday and arrested 59 people during the violence.
During the operation, a man on the roof of the sprawling compound opened fire.
At least 50 police officers were injured and several cars and motorcycles were also set on fire at a police checkpoint.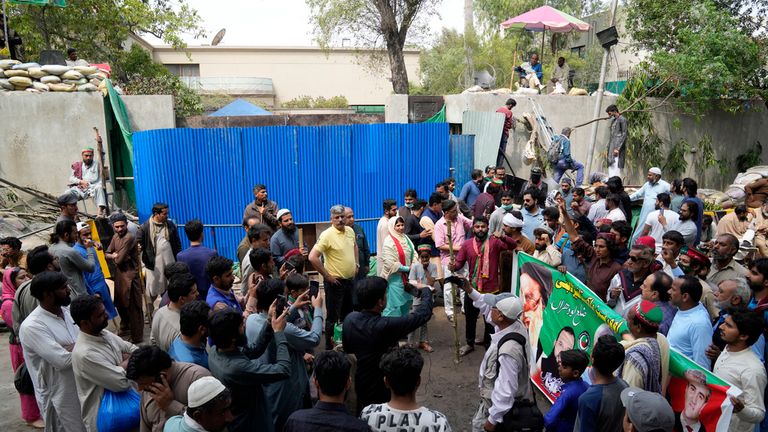 Mr Khan did not end up appearing in court to face charges of selling state gifts received during his tenure and concealing assets. The judge then postponed the hearing to March 30.
Besides Mr. Khan, the police case filed on Sunday also accuses former and current politicians, former ministers, a former speaker of the National Assembly and dozens of Mr. Khan's supporters.
The charges include terrorism, attacks on police, obstructing officers from doing their jobs, as well as injured officers and death threats.
Police storm Imran Khan's residence

The developments are the latest involving growing violence around Mr Khan, who was ousted in a vote of no confidence in Parliament last April.
The former cricketer-turned-politician has since claimed, without providing any evidence, that his removal from power was illegal and a conspiracy between his successor Shahbaz Sharif's government and Washington.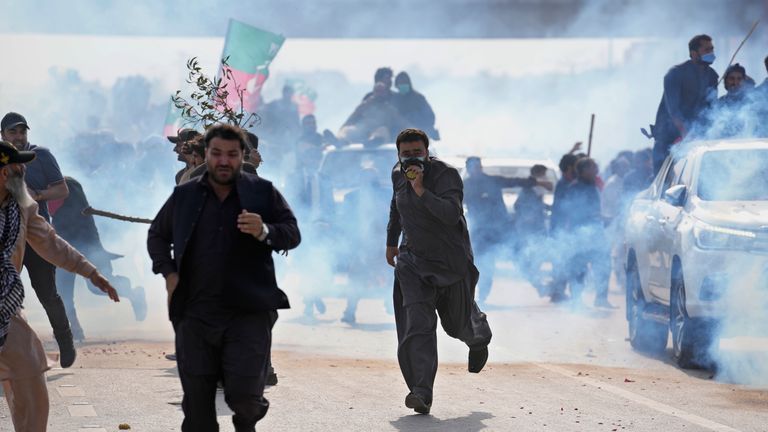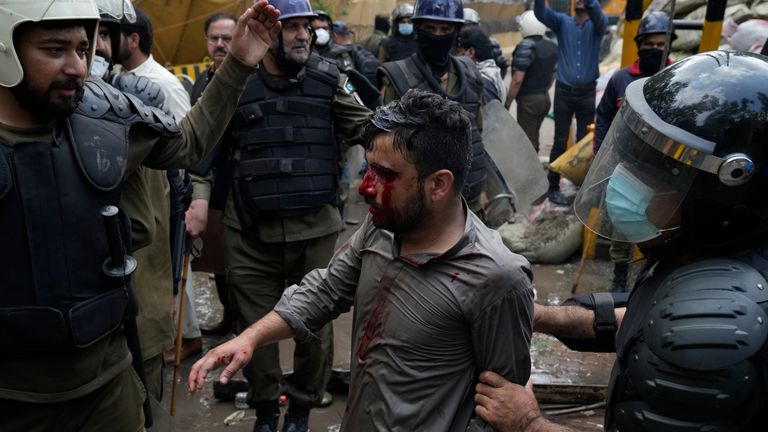 Mr. Sharif and the United States have denied the allegations.
Following the clashes over the weekend, Mr Khan said in a recorded video message on Sunday that police were responsible for his failure to appear in court, saying he never left his vehicle when the police fired tear gas at his convoy and supporters.
Learn more:
Imran Khan: Petrol bombs thrown and shots fired at Pakistani police
Imran Khan accused of 'blatant lies' by Pakistani minister
Pakistani PM's arrest operation halted after violence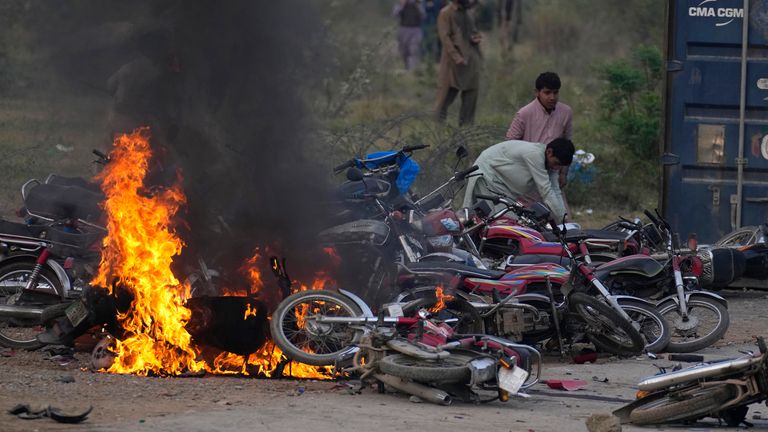 Mr Khan also claimed his opponents were determined to put him behind bars or kill him, and condemned the raid on his home in Lahore as "shameful tactics, plots and schemes".
Home Secretary Rana Sanaullah responded by accusing Mr Khan of 'creating all the drama just to avoid' the courts.