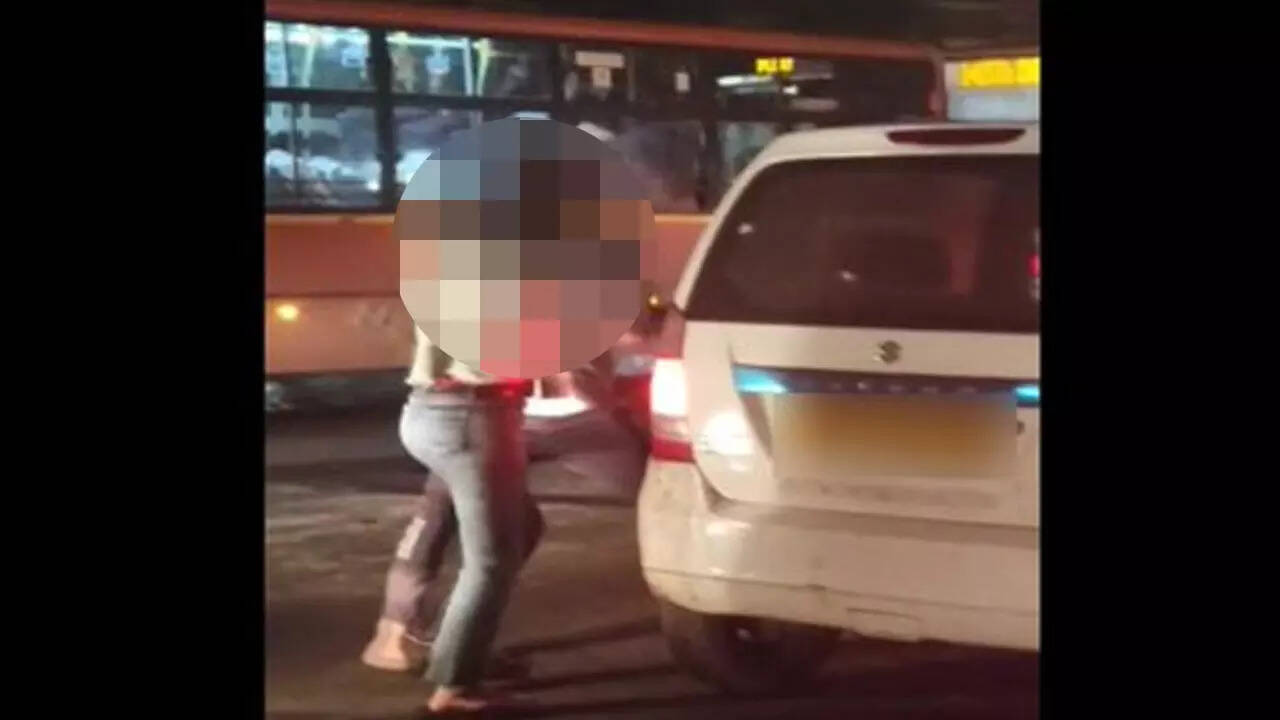 NEW DELHI: Police reported on Sunday that a man was seen beating a woman and forcibly seating her in a car near the Mangolpuri flyover in a video that surfaced on the internet.
"During the initial investigation, it emerged that the car is registered with Gurugram's Ratan Vihar, where a team of personnel has been dispatched," a Delhi Police officer said.
The officer said further investigations were underway to gather more information about the driver and the crash.
"Earlier, on March 17, a person was arrested in connection with a viral video in which some people were seen standing on the roofs of cars, violating traffic rules," Delhi Police informed.
According to police, in the viral video, people were seen standing on car roofs in flagrant traffic violation on NH-24 near Pandav Nagar to celebrate a YouTuber's birthday.
"The Youtuber has been identified as Prince Dixit," police said.
An officer said, "He (YouTuber) informed that this video was shot while he along with some friends were traveling to Shakarpur on his birthday 16th November 2022. He admitted that he stopped on the roof of a car, violating traffic rules. He also urged his YouTube followers not to attempt similar stunts."
"A case has been registered in the matter," the officer said.
"Efforts are underway to arrest his friends, who also created an uproar on the street, on Nov. 16, 2022," the officer added.
(With input from ANI)
Clock
On cam: Man beats woman, forcing her to sit in car near Mangolpuri flyover in Delhi