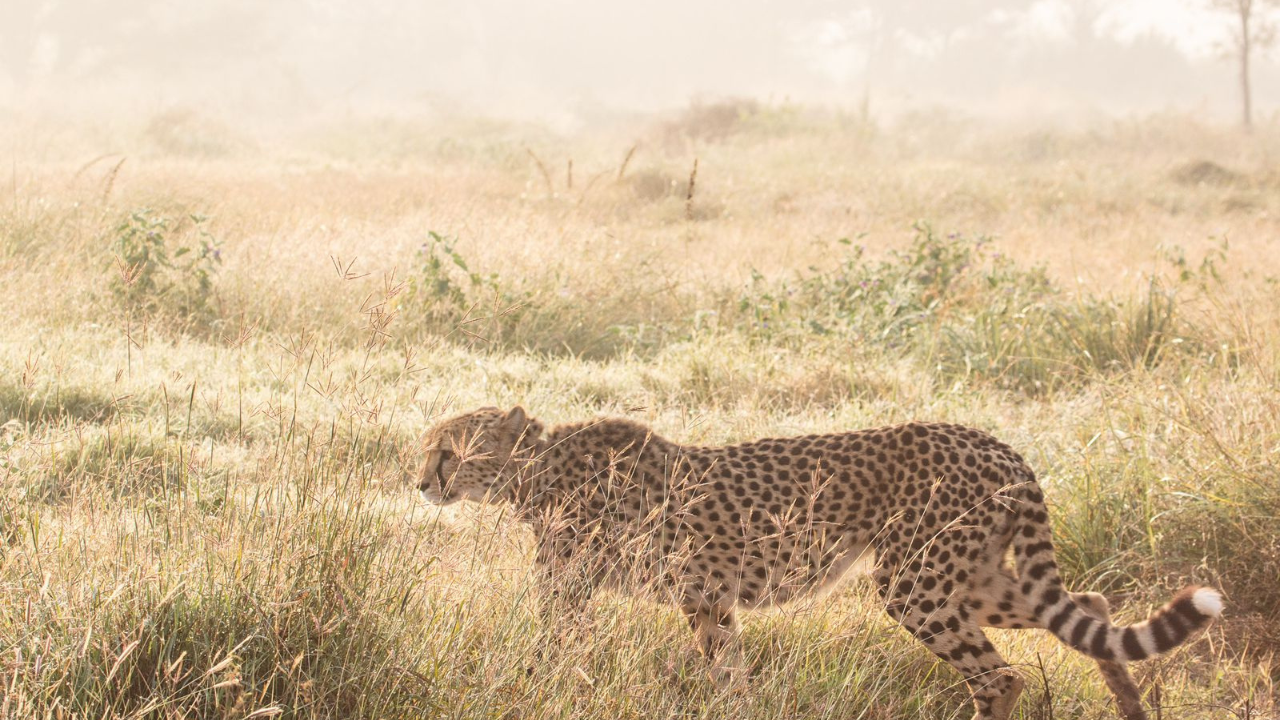 BHOPAL: India's hopes of reviving the country's cheetah population suffered a major setback when the stately Sasha was found dead in her cubicle in Kuno National Park on Monday. News of his untimely passing has left wildlife enthusiasts in a state of shock and grief.
The Madhya Pradesh department had sent a medical emergency response team Kuno in Sheopur district when Sasha was diagnosed with a serious medical condition in January. Preliminary evaluations of the cheetah have shown symptoms of dehydration and kidney disease, according to the sources.
In an effort to save Sasha's life, a veterinary team led by Dr. Atul Gupta, the Chief Veterinarian of Van Vihar National Park, was dispatched to Kuno from Bhopal which was over 350km away. Experts managed to give fluids, which led to an improvement in Sasha's condition.
Sasha, along with seven other cheetahs, was airlifted to Kuno on Sept. 17 and was adjusting well to her new home in India, under the watchful eyes of the Wildlife Institute of India (WII) and Madhya Pradesh Forest Department staff. . However, as experts suggest, chronic kidney disease is a common ailment among cheetahs.
All eight cheetahs had been in Kuno National Park hunting enclosures since November last year. Sasha's tragic loss is not only a setback for the project, but also a huge loss to the country's biodiversity. Authorities are expected to conduct a thorough investigation to ascertain the cause of Sasha's death.
"It is normal. She was ill and despite the best efforts and help of international doctors, including those from Namibia, she was not saved. She was weak from day one," said a senior MoEF official.
In a touching turn of events, Kuno has now become the new home for a total of 19 cheetahs, including twelve South African cheetahs released into enclosures in February this year as part of the Prime Minister's grand vision, Project Cheetah. While Sasha's death represents a significant setback to the project, the park is still the proud home of another 19 majestic cheetahs, with another seven brought in from Namibia and released by the Honorable Prime Minister in September last year. Of the total cheetah population, four have already ventured into the wilderness and are preening themselves in the vast expanse of the park.
Sasha was a 5.5-year-old female Namibian cheetah.
Sasha was found on a farm near Gobabis, a town in east-central Namibia, by farmers in late 2017. She was thin and malnourished. The workers nursed her back to health. In January 2018, CCF staff became aware of Sasha and moved her to the CCF Center lands, which include a large integrated model ranching farm and wildlife preserve.
Since another female cheetah, Savannah, arrived at the CCF Center in 2019, Sasha and she have become friends with Sasha, and the two are usually always found together in their enclosure. Sasha and Savannah lived together in the large hunting boma at Kuno National Park while awaiting release.