Militants in Colombia killed at least nine soldiers and wounded nine others in an attack on Wednesday against a military post in a troubled region near the country's border with Venezuela, authorities said.
The military did not provide details on the assault on El Carmen in Norte de Santander state, but said a preliminary assessment indicated it was carried out by the National Liberation Army, or ELN, the last active guerrilla group. in the country.
It would be the most serious attack by guerrillas since November, when peace talks with the government resumed, and complicate efforts by Colombia's first leftist president, Gustavo Petro, to bring "total peace" to the nation of 50 million. inhabitants.
Petro condemned the attack and said in a tweet that those who carried it out were "absolutely far from peace and from the people". He said seven of those killed were soldiers performing compulsory military service and that two were officers.
EL SALVADOR GANG CRACKDOWN EXTENDED TO A YEAR WITH NO SIGNS OF SLOWING DOWN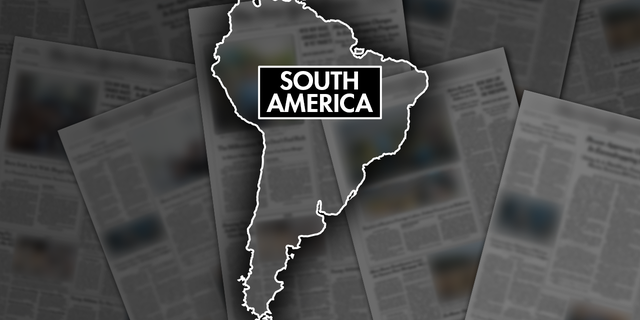 CLICK HERE TO GET THE FOX NEWS APP
Colombian army commander Maj Gen Helder Giraldo said the military would continue operations in the area against the ELN and file a complaint for "the gross violation of human rights and international humanitarian law".
Some rural areas of Colombia are still in the grip of drug gangs and rebel groups despite a historic peace deal in 2016 with the larger Revolutionary Armed Forces of Colombia, or FARC.
Founded in 1964 and originally inspired by the Cuban revolution, the ELN now has an estimated 2,000-4,000 troops in Colombia and neighboring Venezuela. Human rights organizations said the group operates drug trafficking routes and illegal gold mines.
ELN attacks have derailed peace talks in the past. In 2019, an ELN-claimed car bomb that killed 22 people at a police academy in Bogota led then-President Iván Duque's government to suspend all talks.