FIRST ON FOX: The top Republican on the Senate Energy and Natural Resources Committee accused President Joe Biden of waging a "relentless war" on US gas over a proposed rule from the Department of Energy that would take a large chunk of gas stove models off the market.
Sen. John Barrasso, R-Wyo., who is also the Senate GOP conference chairman, is introducing a bill on Thursday called the Natural Gas Appliances Standards Act of 2023 (Natural GAS Act) to block the Biden administration from enacting any policy changes that would outlaw the sale of gas stoves in the US market.
"The Democrat war on natural gas is relentless. President Biden's Climate Czar John Kerry wants Americans to stop using natural gas in eight years or less. The Democrat governor of New York is about to eliminate gas in new buildings," Barrasso told Fox News Digital , citing a proposal from the Empire State that would prohibit the installation of gas stoves in new homes.
GOP LOOKS TO RESCUE GAS STOVES FROM BIDEN'S 'EXTREME' BAN
"Now the Biden Administration is working to take away your gas appliances," the Wyoming Republican went on. "Gas is clean, efficient, and secure. Our reserves will last more than a century. My legislation will prevent the Department of Energy from using regulation to kill popular gas stoves, water heaters, and boilers."
The bill is being co-led by Sens. Jim Risch, R-Idaho, Mike Lee, R-Utah, John Hoeven, RN.D., and Bill Cassidy, R-La.
Cassidy called the Biden administration's proposed gas stove rule an "assault" on US buyers.
ENERGY DEPARTMENT PROPOSES TIGHTER EFFICIENCY STANDARDS FOR GAS, ELECTRIC STOVES AND OVENS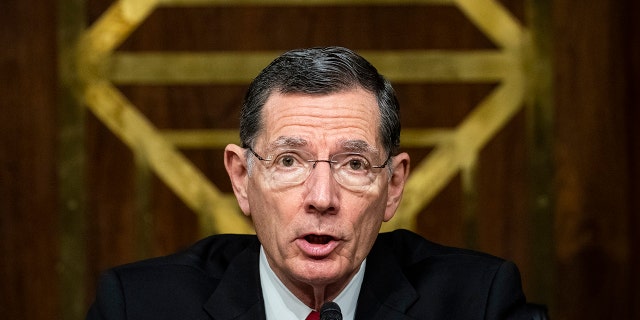 "First, the Biden administration killed thousands of American jobs by canceling the Keystone XL pipeline, then they drove up the cost of fuel, electricity, and utilities for families, and now they take away the freedom of choice as to what you cook on, the Louisiana senator said. "Let's stop this assault on the American consumer."
Republicans have been looking to defend the use of gas stoves ever since the Consumer Product Safety Commission indicated it could ban stoves over concerns they increase the risk of respiratory illness. That idea was scrapped, but it was followed by a proposed DOE regulation that would impose tough new energy efficiency standards for gas stoves.
GET USED TO 'NEW ERA OF HIGH ENERGY PRICES,' EXPERT SAYS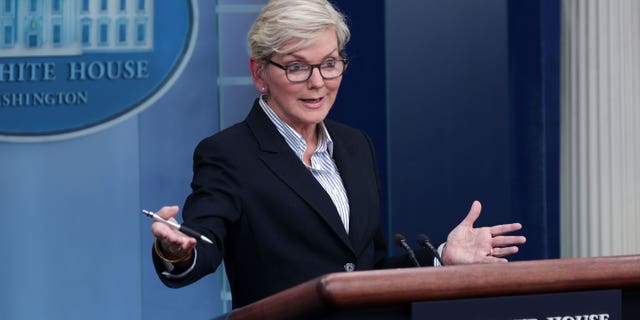 Risch said their bill "will keep the government out of your kitchen and away from your furnace by protecting Americans' ability to use and buy natural gas appliances."
CLICK HERE TO GET THE FOX NEWS APP
In a proposed rule posted online last month and a follow-up analysis of that rule, the department estimated that about half of the gas stoves on the market today would not meet the new standard.
About 38% of American households, or roughly 40 million, use natural gas to cook in their homes.