Former trade official Dr. Laura Taylor-Kale was confirmed by the Senate on Thursday to be President Biden's next Assistant Secretary of Defense for Industrial Base Policy in the Department of Defense.
Taylor-Kale steps into the role as the industry faces continual supply chain and workforce challenges amid the continued conflict with Russia and Ukraine and the aftermath of the COVID-19 pandemic.
US HANDLING OF STATE SECRETS 'CAUSING GREAT HARM' TO NATIONAL SECURITY, REPORT FINDS
The role, was temporarily filled by Deborah Rosenblum, the assistant defense secretary for nuclear, chemical, and biological defense programs.
Biden formally nominated the foreign policy and economic advisor eleven months ago and the Senate confirmed her on Thursday in a vote of 63-27.
"I am deeply honored, humbled and excited that President Biden intends to nominate me to be Assistant Secretary of Defense for Industrial Base Policy." Taylor-Kale wrote in a LinkedIn post in April 2022. "I look forward to working with the Senate on next steps in the confirmation process."
US INTEL COMMUNITY WARNS OF 'COMPLEX' THREATS FROM CHINA, RUSSIA, NORTH KOREA
Taylor-Kale is currently a fellow for innovation and economic competitiveness at the Council on Foreign Relations.
According to a biography released by the White House, she was a career State Department Foreign Service Officer with diplomatic postings in Afghanistan, India, the Ivory Coast, and the Bureau of Economic and Business Affairs, before a short stint at the World Bank.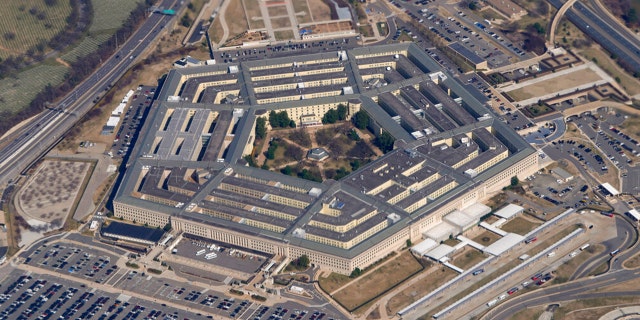 CLICK HERE TO GET THE FOX NEWS APP
From 2014 to 2017, she served the Obama-Biden Administration as deputy assistant secretary of commerce for manufacturing in the International Trade Administration, and as the senior advisor for policy and operations at the US Development Finance Corporation.
The Pentagon did not immediately respond to Fox News Digital's request for comment.